Many people who own Apple's Beats wireless headphones enjoy the luxury of listening to music anytime, anywhere. But these listening devices have limitations, and users may ask themselves,
"are beats waterproof?" This article explores that curiosity, allowing you to take a cautious approach. So let's take a look!
Table of Contents
Do The Beats Studio 3 Have Waterproof Qualities?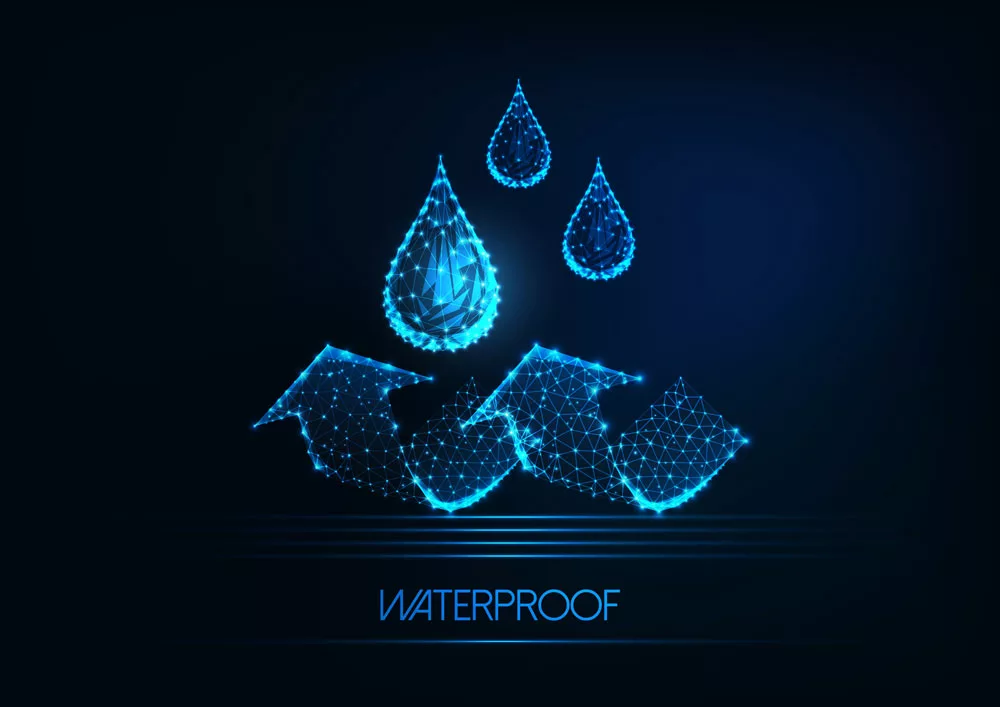 The Studio 3 Headphones lack a waterproof rating. 
No. The Beats Studio 3 Headphones lack any IPX rating (Ingress Protection), so water exposure can damage your product. A tiny amount of water may not harm the headphones, but you should be very careful when wearing them in the rain. 
Features of the Beats Studio 3 Headphones

An example of headphones.
Studio 3 headphones come loaded with plenty of features, making them an attractive option. You will want to keep these safe from water to ensure continued and effective functionality. 
Instantaneous audio calibration
Utilizes Apple's W1 chip (improves battery life and Bluetooth)
Class one Bluetooth (headphones work from 300 feet away)
Siri-compatible
Fast Fuel charging technology (enables three hours of playback after a ten-minute charge) 
Battery life lasts 22 hours (ANC enabled) and 44 hours (ANC disabled)
Play, skip, and pause music control integration on the headphones.
Phone call capability
Connects with Apple and iOS products
Ear cushions provide minimal audio leakage while isolating noise. 
Can the Beats Studio 3 Survive Sweat Exposure?
Sweat damages your Studio 3 headphones.
Although the Beats 3 Studio headphones do not have sweat protection, you can purchase a moisture-resistant cover to combat that issue. This allows you to utilize the headphones while exercising without worrying about sweat or moisture damaging the product. Some of these add-ons feature specialized fabric that keeps the sweat off the ear pads. This effectively prevents damage to the internal components while ensuring the headphones have that brand-new smell and aesthetics!  
What Effect Does Sweat Have On The Studio 3 Headphones?
Damaged ear pads.
Letting your Studio 3 headphones come in contact with sweat could spell disaster! For example, the ear pads will peel and crack due to moisture. In addition, the leather starts crumbling into tiny pieces until it finally peels.  As a result, you will find these headphones unattractive and unwearable due to comfort loss. A strong, bad odor may also emit from the cushions due to sweat accumulation.
FAQs
Can you wear Beats Studio 3 while taking a shower?
Wearing the Beats Studio 3 headphones while taking a shower will cause significant damage. The continuous water flow can get inside the headphones, affecting internal components.
Is it a good idea to wear Studio 3 in rainy conditions?
Avoid wearing your Beats Studio 3 headphones in the rain. These also offer no protection against moisture or water, resulting in potential damage.
Summary
Overall, the Beats Studio 3 headphones are excellent listening devices that require extra care. So avoid wearing them in wet or moist conditions. Otherwise, you could end up with a damaged or unusable product, costing you hundreds of dollars. 
Do you have any questions regarding Studio Beats 3 headphones? Feel free to contact us!