For years, cable TV has been the only medium to access multiple channels at a time. With inflation rising, it has become one of the major expenses in a person's budget.
Today, as technology arrives, everything is becoming available on the internet. Now you can watch movies and shows easily on streaming platforms and devices. So cut the cord and choose a better and cheaper alternative.
The question is what the best cable-cutting solution is. Let's dig into it.
Table of Contents
What is Cable Cutting?
Cable or cord cutting does not mean you have to cut the cable with scissors. Rather, it is a metaphor that describes canceling your cable package subscriptions and going to the satellite or internet service alternatives. If you identify a good basic plan along with a setup that is suitable for you, cord-cutting can be easy for you.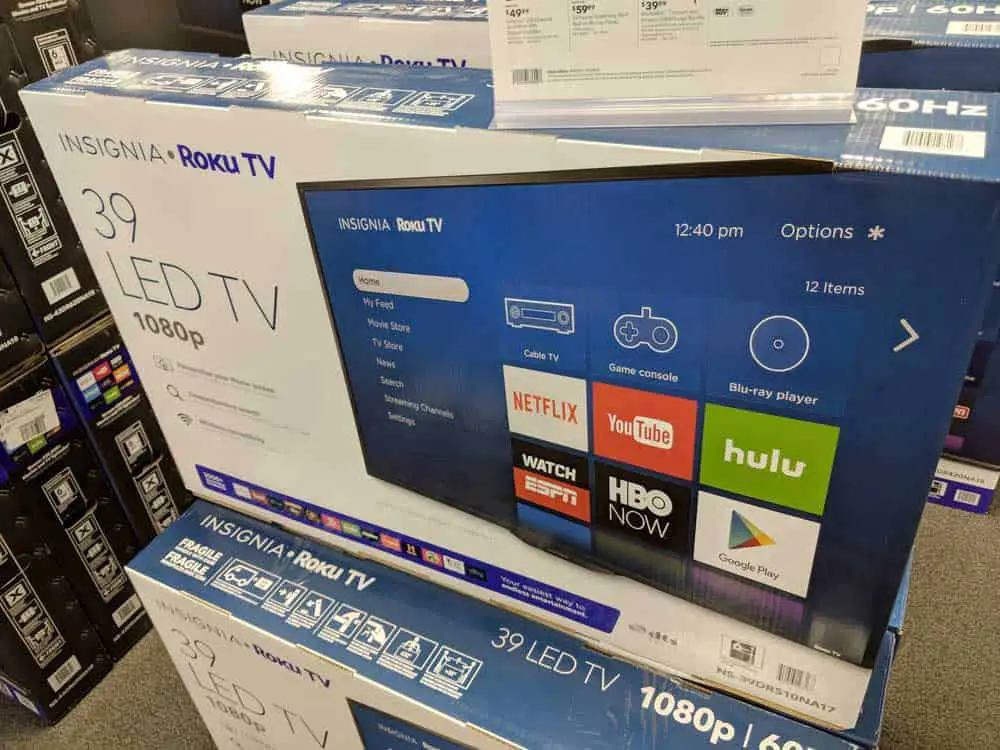 Caption: Roku TV for Sale
Are you Ready to get rid of your Cable TV Packages?
Cable TV can be addictive. Hence with transmissions going on all the time, you may be stuck in front of the screen and never get bored. But, the high cost of cable cords might be taking a huge toll on your monthly budget, and thus it may go out of your hands.
Don't think a streaming device or channel lineup is free, but it is slightly less expensive and easier to set up. Either way, here are a few points that you can determine before making a decision
Determine your frequency of watching TV. You will either be on the TV when your favorite TV show arrives or on it all the time. Also, you might be only watching one or two channels of the list that you can get in cheaper subscription packages.
Look into all the services and then weigh down the benefits and limitations of each service. That will help you select the right mode of channels. Also, see if any extra benefits are available on streaming apps.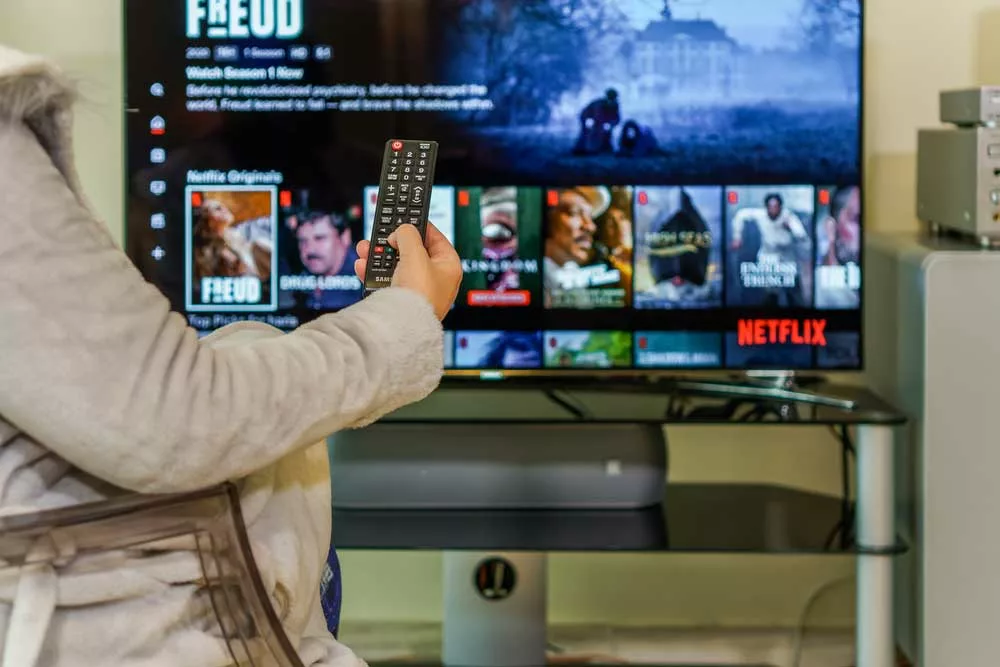 Caption: A person searching for content on the streaming platform
How to Cut the Cable TV Cord with Streaming Services?
You are probably sick of paying heftily for cable subscriptions or satellite bills. If you think that you are better off without the cable system, you can make a decision right now and switch to the desired streaming service. You will only need a good internet connection, Smart TV, or a set-top box if you have an old TV.
Here are a few things you can do to elevate your watching experience on a low budget.
Set up a home internet plan with unlimited data, if you can
You can never get rid of cables, and that's a fact, even if you desperately want to. Also, fast internet is necessary if you need high streaming speed on your smart devices.
Get a fast-speed package from your internet provider without cable services that can cost around $60 or so. Moreover, see if the data plan is unlimited since your family wants more data volume as everything will depend on the internet only.
Prepare a Screen
One benefit you get from cutting the cable out is enjoying the content on any screen. Be it a phone, TV screen, or laptop; you can log in to the streaming app anywhere while paying one fixed amount. These streaming services, like Hulu or Netflix, track the shows you are watching. As you pause the content from one device, you can continue watching it on another without any issues.
Some important considerations you need here are: 
The more advanced your device is, the faster your internet speed has to be.
As you buy a new TV screen, try to calibrate its picture quality first by yourself or take professional help. 
Look out for any motion-blurring options and disable them before using the newly bought TV.
It's better to purchase a smart TV to access the internet and streaming platforms directly. That way, you don't need to purchase extra streaming devices later.
List down your must-have shows and channels.
Next, it's time to figure out the selection of channels you must need. You cannot stream unlimited options, so you must know what you and your family regularly watch. Then you can choose the specific streaming TV services.
For example, you are addicted to a TV reality show and wait every night for its episode. On the other hand, Netflix has a policy of uploading entire seasons near the end of its channel streaming. That will be frustrating for you and not a good option. Thus, you can choose Hulu + Live TV or Amazon Fire TV over Netflix.
Replace DVR shows with streaming platforms
Many shows are available on streaming platforms as "On-demand" shows. Thanks to this option, you will not miss the DVR system and will work on these platforms similarly. Also, you can skip commercials and pause the content on these channels. However, some episodes might not be available on streaming channels.
Think twice if you are a sports lover
Being a sports enthusiast, you will love to watch live regional sports networks for games on TV. A cable connection might facilitate these interests but getting live content on the streaming channel is not easy. Hence, you might need to spend more money getting local sports on your TV.
Now, you can subscribe to the Live TV streaming offered by DirecTV or YouTube TV. They may get you your favorite local sports channel, but you might be unable to access international sports. Thus, the popular option might be working with live streams on your browser and watching on your phone or laptop. 
Purchase a streaming device
Streaming platforms come with devices necessary for smooth access to their services. Maybe you have a smart TV, and these apps are already available on your screen. But, if not, you can purchase streaming devices like Google Chromecast, Roku fire stick, Apple TV, etc.
These devices do not cost a fortune and are easy to use and manage. Also, it's a one-time purchase, and you don't need to pay the companies every month. It also attaches to phones, tablets, and computer screens.
Do a trial run before you cut off the cord.
Getting rid of cable providers may save you a lot of money, but it can be a headache if you are not prepared well. So, prepare a checklist for your favorite content, as we told you before, and then start ticking all the options by subscribing to free trials of video streaming services.
This trick helps many people see which monthly subscription works best for them. Also, it allows them to spend money on their desired content and not waste it on incompatible options. You can also get a chance to familiarize yourself with the streaming platforms and their features.
Here are some top TV streaming platforms compared to each other.
| | | | | | |
| --- | --- | --- | --- | --- | --- |
| | DirecTV Stream | FuboTV | Hulu + Live TV | Sling TV | YouTube TV |
| Pricing | $70/month for 65+ channels | $75/month for 100+ channels | $76/month for 80+ channels | $40/month for 30 or 40+ channels | $65/month for 85+ channels |
| Free Trial | Available | Available | N/A | N/A | Available |
| Channels | CBS, ABC, Fox, and NBC | ABC, CBS, Fox News, and NBC | CBS, ABC, Fox, and NBC | Fox and NBC in selected cities | ABC, CBS, Fox, and NBC |
| Simultaneous streams per account | 20 in the home, 3 outside | 3 | 2 (for $15) | 1 in Sling Orange Package and 3 in Blue | 3 ($20 for unlimited and 4K quality) |
| Family Member/ User Profile | No | Yes | Yes | No | Yes |
| Cloud DVR | 20 hours and Unlimited for $10 a month | 250 hours and 1000 hours for $17 a month | Unlimited | 50 hours and 200 hours for $5 a month | Unlimited |
| Skip Commercial | No (Available for $15) | Available | Available | Available | Available |
Caption: List of different streaming platforms
Install a TV antenna for local channels
You can use an antenna set-top box over an internet connection to access local channels. Indeed, the reception of signals heavily depends on the area you live and the devices you have.
Conclusion
You will need a cable subscription or a streaming service for entertainment. The choice will depend on your watching habits and likes and dislikes. If you are a "want-it-all" person, you are better off with cable packages. However, if there are limited shows of your taste that you can easily watch on streaming sites, it's better to cut off the cords. It will also help you reduce the monthly cost from the bank just for entertainment purposes. 
Hopefully, our guide has helped you in making the decision. For more informative content, visit our blog and get insightful content.