Are you an amateur radio enthusiast or planning to become one? If the answer is yes, you'll need to know more about cable trap. 
This detailed guide will reveal everything you should know about a coaxial trap and its use. Therefore, you'll learn more about trap design and how to assemble it properly. Once we cover all the basics, it will be easy to make a trap that performs up to your expectations.
Table of Contents
What Is a Coaxial Cable Trap?
We can define it as a parallel tuned circuit or PTC. So, this is a capacitor placed in parallel with an inductor. You choose a resonant frequency. The PTC is inductive at all frequencies below that one. On the other hand, it features capacitive reactance at higher frequencies. That's why these units are convenient for a wide range of radio applications. So, their versatility is the reason why you should consider using it.
Trap Design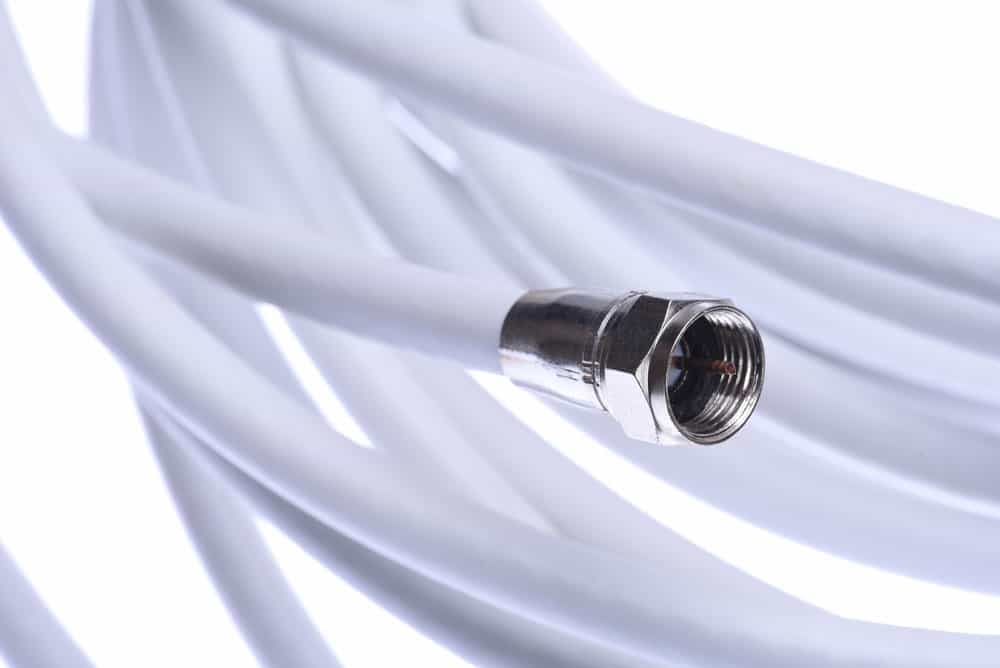 Caption: A coaxial cable with connectors
As for the trap design, it depends on the antenna where you plan to place it. So, let's use an example where we need 80/40 meters to trap the antenna.
Our goal is to place the trap in the antenna's vertical section and divide it into two segments. While designing the trap, please note it should feature an insulated construction. Furthermore, connect the upper whip with the vertical's bottom segments. You'll require a fiberglass tube for optimal durability.
Although it depends on the project, you can pick a 1.5-inch tube. So, use it as the trap's center support. Now, connect the top and bottom sections with the tube, but note the lower one will telescope on the fiberglass's outside. You can place a smaller tube into the big one because the top whip has a smaller diameter. 
It's vital to consider the wattage the trap should handle. Therefore, pick an RG-58 coax for 500W or a different one if necessary. The experts suggest an optimal trap's length to diameter ratio should be 0.45. So, the goal of keeping in that range is to minimize loss. You can use a specialized software tool to help while calculating the length and other details.
Tips on How to Assemble a Nice Coax Trap
Caption: An enthusiastic radio amateur
The good news is that coax traps are usually budget-friendly. Additionally, they are long-term investments that last a long time. Check out some tips on how to make a fine coax trap below:
The importance of a bill of materials. So, start with a couple of PVC tubes. You can use sewage ones, but pick a suitable diameter and length for your project. Users also need teething and standard M5 washers (four each), matching butterfly nuts, and big washers. Additionally, you'll require four bolts with nuts and a suitable coax cable.
Let's prepare the pipes. So, the experts recommend marking holes at around 13-15 millimeters from both ends of the tube. That's where you place bolts, but you'll need holes for coax, too. Therefore, place them at about 13 millimeters, too. However, make sure they are at an opposite angle (180 degrees). The experts recommend eliminating any sharp corners first, or you might damage the coax.
It's time to prepare the big washers. You connect terminal bolts, and the coax finishes with these washers. So, start by removing around ½ of the surface to eliminate zinc anodization with a grinder. You can check out this video if you want to learn more about anodization. Next, it's time for soldering the coax finishes. Now, the washer should bend to place inside the pipe. Therefore, you can use the pliers for this step. Place the washers in the pipe's finishes and add bolts. Next, insert the smaller washing units and tighten everything.
Conclusion
A coaxial cable trap is useful for radio amateurs. It's highly versatile and affordable, which makes it a smart investment when assembling your cables. So, you might require assistance with your assembly. If that's the case, don't hesitate to contact us. Our team has years of experience and huge knowledge of cable setups. Therefore, we can help find an ideal assembly for your application!