About Certified 8K HDMI Cable, Likely, you've come across or have an HDMI cable labeled 8K. What exactly does 8K mean, and why does it matter when looking for a certified HDMI cable for your TV?
Table of Contents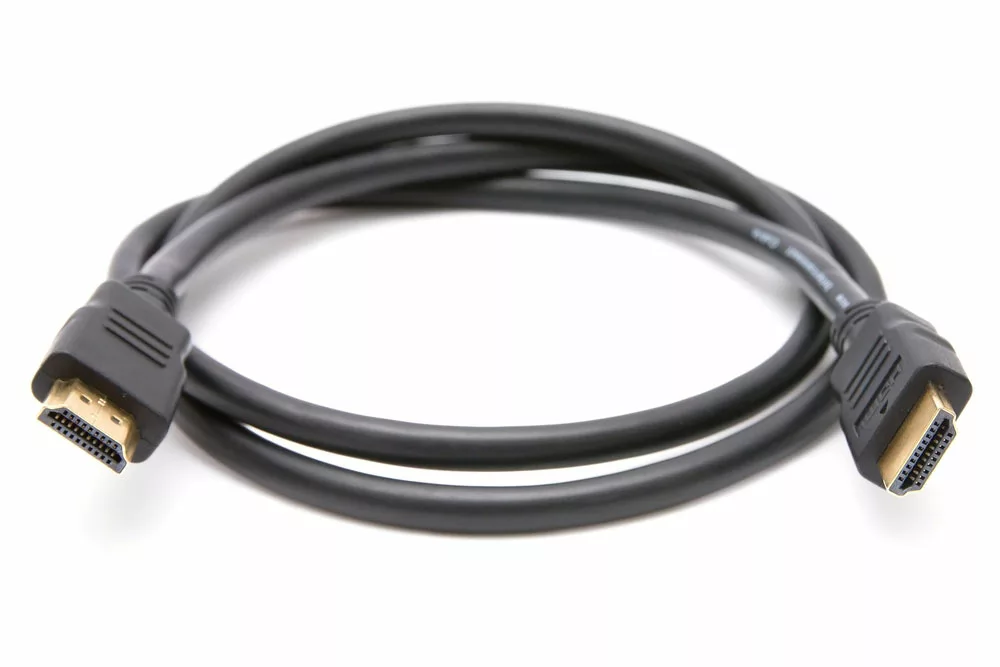 HDMI cable
What are certified 8K HDMI Cables?
First, We've established that 8K HDMI cables are an illusion. They do not exist. You can only buy an HDMI cable, not an 8K one.
See, there are several versions of HDMI cables, and each HDMI cable version is designed to meet specific performance standards. 
To succeed at using a cable on an 8K TV, the cable must be high speed enough to support the TV specification. 
Manufacturers classify such HDMI cables as Category 4, which can transmit data to support high resolutions of 8k and more. 
Otherwise, an HDMI cable in Category 1. 2 and 3 cannot support 8K content because its bandwidth is too low. 
The quality of the wiring inside determines what TYPE of cable a particular HDMI cable is in terms of PERFORMANCE STANDARDS.
Why are Some HDMI Cables Labeled "8K HDMI"?
Believe it or not, 4K or 8K labeling is a marketing strategy. 
See, any cable you have that's version 2.1 will transmit 8K content, regardless of the branding. 
You'll find so-called 4K or 8K HDMI cables accompanied by premium or ultra-high speed. 
Hence, there is no HDMI 4k cable or HDMI 8k cable. There is a Premium High-Speed certified cable capable of supporting HDMI 2.0 specs(4K) and an Ultra High-Speed certified cable capable of supporting HDMI 2.1 specs (8K).
People often refer to Premium High Speed and Ultra High-Speed cables as HDMI 2.0/4K and HDMI 2.1/8K cables, respectively, which can make sense to the experts but can be highly confusing to newbies.
Is HDMI Certification Necessary?
Yes, it is.
Generally, cables undergo testing at an HDMI Authorized Testing Center (ATC) before getting certified.
These are centers authorized by the HDMI Licensing Administrator (HDMI LA), the body given by the HDMI Forum the mandate to award licensing and certification of HDMI specification. 
Unless a cable has undergone testing at any of the HDMI Forum's authorized testing centers, it may not meet your expectations. 
How does the HDMI LA (Licensing Administrator) categorize cables?
| | | | | |
| --- | --- | --- | --- | --- |
| Cable Type  | Resolution | Refresh Rate | Bandwidth | HDMI Version |
| Standard HDMI (Category 1) | 1080i or 720P | 30Hz | 4.95 Gbps | 1.0a to 1.2a |
| High-speed HDMI (Category 2) | 1080p and 4K | 30Hz | 10 Gbps | 1.3a to 1.4a |
| Premium high-speed HDMI (Category 3)  | 4K | 60Hz | 18 Gbps | 2.0a to 2.0 b  |
| Ultra high-speed HDMI (Category 4) | 8K or 10K  | 120Hz or 240Hz  | 48 Gbps | 2.1 |
As you can see, the cable suitable for 8K is the ultra-high-speed. This cable with a bandwidth of 48 Gbps or higher offers a true UHD experience. 
Official features and specifications of HDMI cables:
| | | | | |
| --- | --- | --- | --- | --- |
| Features | HDMI 1.3 | HDMI 1.4, 1.4a, and 1.4b | HDMI 2.0, 2.0a, and 2.0b | HDMI 2.1 |
| 1080p Support | Yes | Yes | Yes | Yes |
| 4K Support | No | Yes | Yes | Yes |
| 8K Support | No | No | No | Yes |
| Bandwidth | 10.2 Gbps | 10.2 Gbps | 18 Gbps | 48 Gbps |
| Max. frame rate | 1080p @60Hz | 4K (4096 x 2160p )@ 24Hz;3840 x 2160p @24Hz/25Hz/30Hz | 4K(4096 x 2160p ) @60Hz | 4K @120Hz;8K @60Hz |
| HDR Support | No | No | Yes, except for the 2.0 version | Yes |
| Hybrid Log Gamma | No | No | Yes, but only for the 2.0b version | Yes |
Do Cerfitifed 8K HDMI Cables Work on 4K TVs?
Yes, using an 8K HDMI cable on a 4K TV is possible. But as mentioned earlier, 8K labeling is a label. You need to know what to look for to get the right cable. 
And, unfortunately, even with a good 8K cable, it doesn't mean you can rule out running into any issues. 
See, many manufacturers provide specific guidelines regarding the type of cable to use with a 4K TV. If the cable you use does not meet these rules, it can cause issues. 
For example, you may experience deteriorated speed in sound and picture delivery.
Also, the picture is not as good because your 4K TV signal has been upscaled more than usual.
As a result, you'll notice fuzzy images. Worst case scenario, the TV's darkness increases significantly. 
For this reason, since many of the 4K and 4K UHDs work well with HDMI 2.0, it's best to purchase a 4K cable instead of using an 8K cable. 
That said, 2020 and 2021 TV models are good examples of 4K televisions that work well with 8K cables.
These TVs have higher refresh rates, so there's no negative impact when using 8K cables with them.
For this reason, you can use them to connect to the latest gaming consoles without experiencing any lagging. 
4K TVs
Conclusion
That's it on the certified 8K HDMI cable. What sets these cables apart from other HDMI cables is their ability to transmit high-resolution audio and video signals. 
The most important feature of these cables is the bandwidth and transmission speed. 
And while it's possible to use a certified 8K HDMI cable with a 4K TV, you may sometimes experience lagging. 
So it's best to make it a point to confirm from the TV's manual before purchasing a cable.