One of the most critical aspects of long-distance fiber cabling is a fiber optic connector. There are different connectors, such as LC connectors, SC connectors, ST connectors, and FC connectors. Among them,  LC fiber is one of the widely used connectors. These cables have two LC connectors at both ends, and their trigger mechanism allows quick engagement and disengagement. Today, we are going to have a clear picture of it.
Table of Contents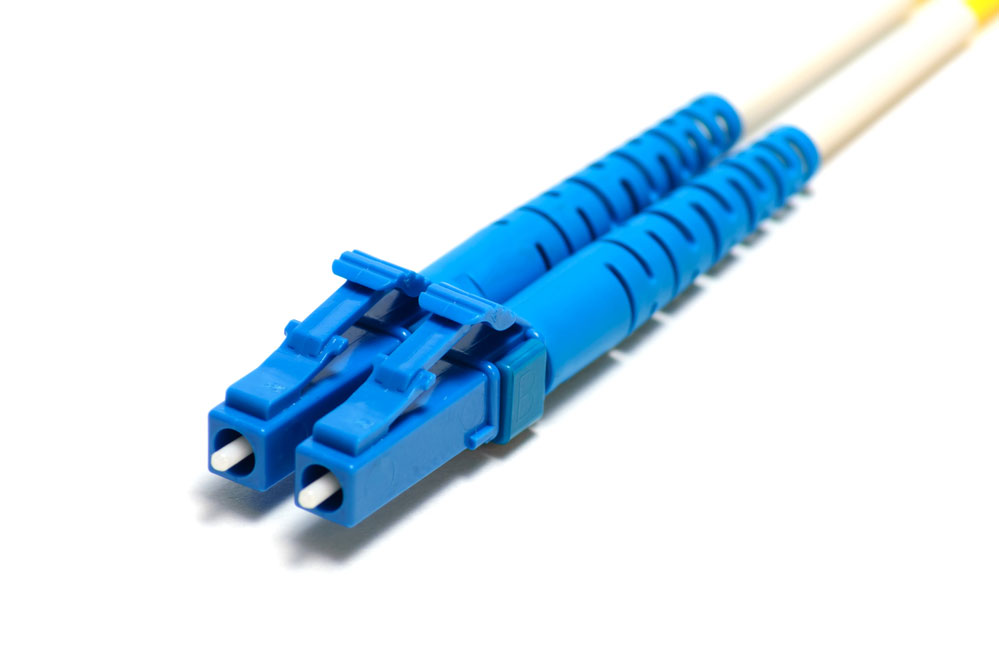 Image: LC Fiber Connector
What is an LC Fiber Connector?
Lucent Corporation was the first to design the LC fiber connector, and they designed it for use in the telecom sector. These LC connectors are push-pull connectors with a latch-locking technique, easy to use. The best-selling point is its compact size, and LC connectors are half the size of standard fiber optic connectors. Thus, it helps connect small devices. You can use it with ceramic 1.25 mm ferrules. 
LC Fiber Connector Types
An LC connector includes multimode and single-mode tolerances. 
Besides, the LC connector comes in two polishing types: APC and UPC. The UPC connector is blue (single mode), and the APC connector is green. It has an 8-degree angle polish that minimizes back reflection. 
In general, there are two types of LC connectors. The Behind The Wall (BTW) connector and the jumper connector.
A jumper connector terminates duplex and simplex cords of 1.6 mm to 2.0 mm. It has a standard latch and trigger that can engage or disengage. You can use Jumper connectors in numerous applications, and mostly, LANs and central offices use them. It is also used in patch cords for PDS (Premise Distribution Systems). 
The BTW connector is a smaller version of the LC. You can use it to mount on 0.9 mm fiber and the backside of equipment. BTW connectors have a finger catch. It also has an extended latch feature that makes engagement and disengagement very easy. 
What Are the Advantages of LC Connectors?
LC fiber connectors are pretty popular. Some benefits of using an LC connector are:
The fiber density of the LC connector in outlets and shelves is doubled. Thus, costs are lower. 
The LC connector has a polarized feature that ensures high repetition. It helps in maintaining the transmitting/receiving direction.
The LC connector has an anti-snag latch. It makes it more durable. Further, it reduces the re-arrangement work that occurred due to the cross-connection.
LC connectors save time during installation. It is because mountable field connectors are not required.
LC Fiber Connector Family
The LC connector family consists of attenuators, and adapters, and it also includes jumpers and an assortment of connector panels and modules. They have numerous applications, such as Telecommunications networks, LANs, etc.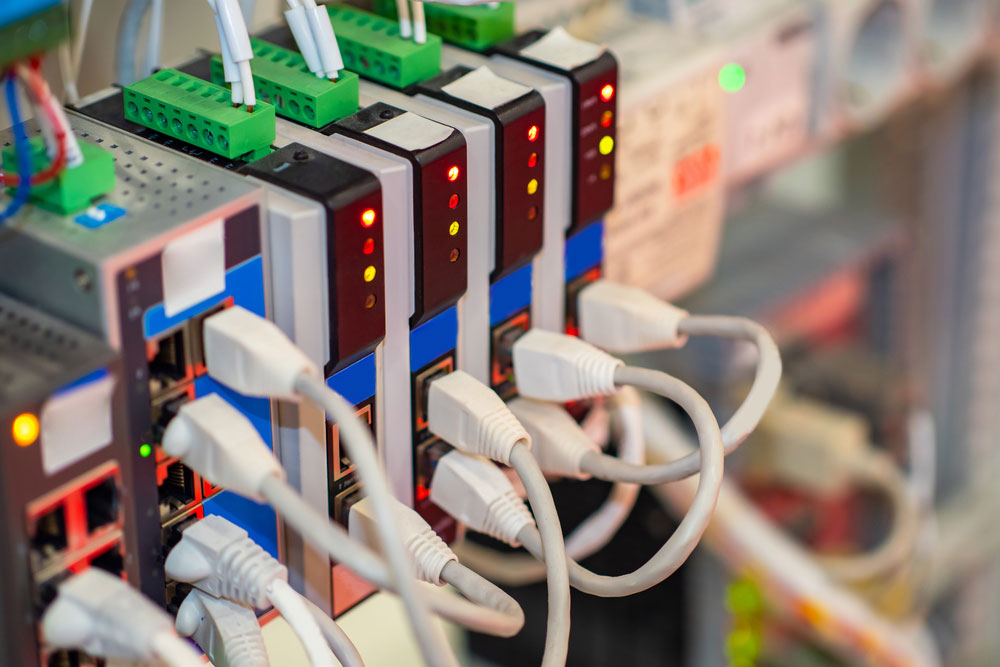 Image: LC Connector Used in Telecommunication
The LC adapter works with the entire LC fiber optic family. It is an ideal high-density network solution having patch panels with a thickness ranging from 1.55 mm – 1.75 mm. It comes in multimode and single-mode, comprising simplex connectors and duplex connectors. The connector has a self-adjusting mechanism. You can connect one pair of LC connectors to one module space via an LC simplex adapter. With the LC duplex adapter, you can link two LC connection pairs in the same module space.
LC connector is also used in the LC attenuator. It is a popular LC-related device. It's used to reduce optical fiber power to a specific level. It has a male plug connector (male), while on the other, it has a fiber optic adapter (female). Its attenuation values range from 1 to 30 dB.
A comparison of SC and LC devices
Subscriber Connector (SC) connector is the most used for polarization maintenance applications.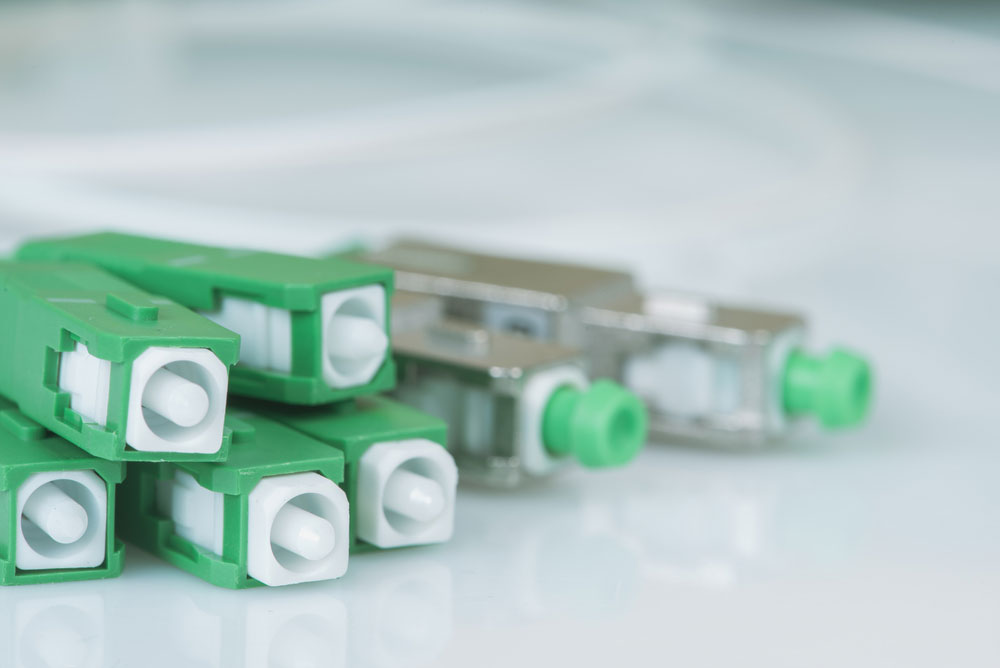 Image: SC type fiber connector
The SC is appropriate for telecom applications and datacoms, and suitable for passive optical networking. It has a low cost, is durable, and is easy to install. 
SC has a fiber-optic alignment, and it is a square-shaped connector. It has a push-pull mechanism with a ceramic ferrule, and it has a locking tab that allows for push-on and pull-off action. In general, this action is called "stick and click."
The LC uses a latch instead of the SC locking tab as a push-pull connector. The small ferrule, compact size, and latch function of the LC connector make it a small form factor connector. It is perfect for populated racks/panels, and it has half the footprint of the SC connector. It is excellent for data cables and other high-density patch applications as well.
LC has shown steady growth in the fiber-to-home (FTTH) sector. LC-compatible transceivers and active networking components will hit the market soon.  
Both SC and LC connectors have identical insertion and return losses, and these are the two most important metrics. Both connector types have features that allow repetition.
Most SC and LC connectors meet the TIA/EIA 568 B.3 standard. It has a maximum insertion loss of 0.75 dB, and it is for single-mode and multimode fiber lines, and the minimum return loss is 26 dB for single-mode fiber. For multimode fiber, it is 20 dB.
SC connectors are more cost-effective than LC connectors, and LC connectors are popular because of their density advantage. Economies of scale will close the cost gap between SC and LC devices, and it is better for routing fiber lines in confined locations. 
Conclusion
LC fiber connectors have extensive use in today's LAN and data center cabling as the most well-known representation of SFF (Small Form Factor) connectors. The LC connector has a large family of products, including LC optical fiber connectors, LC fiber patch cables, LC fiber adapters, LC patch panels, and various LC fiber assemblies, to name a few. Now, contact us to explore the world of LC solutions.