About 10-gigabit ethernet, As the world has embraced digitization in all aspects, data is being accumulated exponentially every year. With this vast data, the demand for higher network bandwidth in ethernet technology has risen.
Previous standards could not sustain these high data requirements, leading to the introduction of Gigabit Ethernet technology. However, it fell short for large-scale businesses, which are now looking forward to faster 10-gigabit ethernet.
Let's look into detail about ethernet technology in this blog post.
An overview of 10-gigabit ethernet
10-GB ethernet is a computer networking technology that transfers data transfer at 10 Gigabytes per second. 
It is also popular in abbreviated forms, such as 10GigE, 10GE, or 10GbE. It's not a new technology and was introduced in 2022 (IEEE 802. ae).
This technology features full-duplex data transfer at single/multimode fiber. 
It can offer a frequency of 0.85u to 1.5u for moderate data transmission rate and distance.
Due to the high data transmission rate of 10 GbE, this ethernet standard is gaining traction not only by large business houses but also by small and midsize businesses.
Benefits of 10GbE and related network devices:
Whether small, medium, or large businesses, all are using servers to store data. Further, cloud data storage has also been popular for a few years. Data transfers from servers or the cloud must be seamless and speedy with a 10 Gigabit ethernet connection.
Businesses ensure data transfer with increased bandwidth and high speed without signal attenuation. If they need to send large files, audio and videos over long distances, a 10GE connection has been a blessing.
With work from home becoming common, 10GbE enables seamless connection to virtual networks with remote access.
With 10 Gigabit ethernet, you get higher network security than a 1 Gigabit ethernet connection. Here, wires have proper covering and connect physically to the router, reducing the chances of hacking and data theft.
The server capacity is enhanced with this network even if you have multiple PCs connected to the server along with other devices.
You can install this 10GbE connection on your existing network and do not require any digging and dismantling.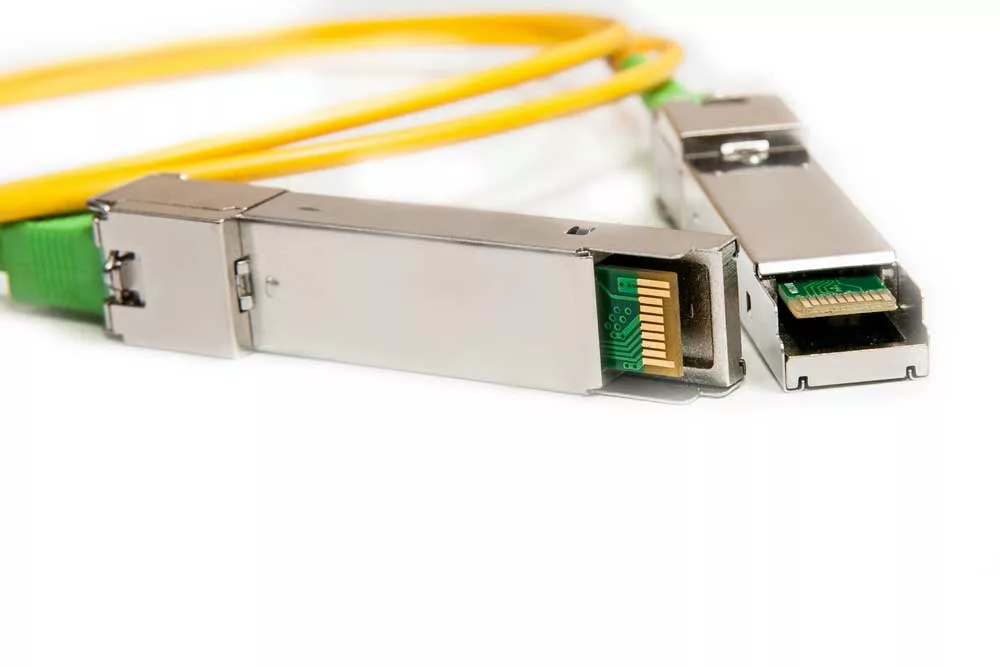 SFP+fiber optic cables
Fibers and cables compatible with 10 Gigabit Ethernet
You must know that 10 Gigabit shows compatibility with a few 10G ethernet cables only. Thus, you must choose fibers and cables cautiously. 
Whether it's 10GbE over copper cables or fiber optics, you may also require gigabit support, media converters, fiber optic switches, etc.
Fiber-based 10GbE:
As the name clears, fiber-based 10GbE uses fiber optic cables. 
These are optimal cables for such high-speed data transfer networks because it subsides the noise and amplitude loss that arises with distances, which is impossible with copper cables. 
These cables use SFP+ connectors which you will also see in hubs, switches, and other 10-gigabit compatible equipment.
There are two types of fiber optic 10GbE cables; SMF or single mode fiber and MMF or Multimode fiber.
Comparison between SMF and MMF fiber optic cables:
| | | |
| --- | --- | --- |
| Features | SMF | MMF |
| Path  | Follow a single path through the fiber | Five generations of cables from Om1-Om5; The maximum bandwidth supported by OM5 is 28000MHz. |
| Core diameter | Small core diameter (9 microns) | Larger core diameter (50-62.5 microns) |
| Maximum Bandwidth | Unlimited bandwidth as only a single light mode passes through it at one time. | The latest version i.e. OM5, can run for 400m |
| Distance | It can run for as long as 10Kms | Following multiple paths; Results in differential mode delay (DMD) |
| Use | The latest version, i.e. OM5, can run for 400m | Suitable for short distance transmission as large diameter leads to higher distortion of signals. |
Specific standards related to fiber-based 10-Gigabit ethernet
10 GBASE Short Range (SR): This is one of the most common cables for 10GbE connection and uses multimode fiber cable with 850nm laser and SFP+ connectors.
 It is short range running up to 400m based on the MMF generation. 
10 GBASE Long Range (LR): It uses single-mode fiber with 1310nm laser and SFP+ connectors. 
As an SMF can cover long distances, this standard can cover distances up to 10 Km.
10 GBASE Extended Range (ER): Like 10 GBASE-SR, it also uses SMF cables but covers longer distances than that.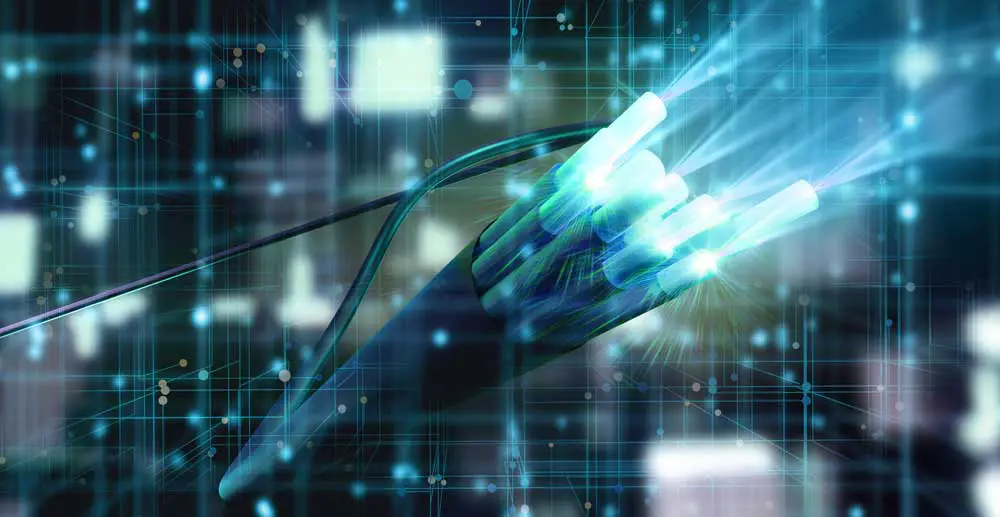 Fiber optic cables
10-gigabit ethernet cable: Copper-based 10 GbE:
Copper-based 10 GbE not only runs on twisted pair cables but also on twin-axial and backplane systems. 
10-gigabit ethernet cable: Twisted pair cables
Twisted copper cables are used in the 10 GBASE-T standard of 10GbE. 
As this connection requires high bandwidth and fast transmission, you may need cat 6 or higher cables.
Cat6 is also not a very good option as it enables short-distance transmission up to 55m.
 Cat6a is a better option, with twice the frequency and a maximum transmission distance of up to 100m. 
Cat7 cables can support 10 GbE transmission at 600 MHz for up to 100m. 
Further, the shielding effect of Cat7 cables also reduces crosstalk to a considerable extent.
Also, you can use cat cables on SFP+ switches; newer switches are also available with RJ45 interfaces.
 However, with SFP+ switches, you must use adapters for the extra cost.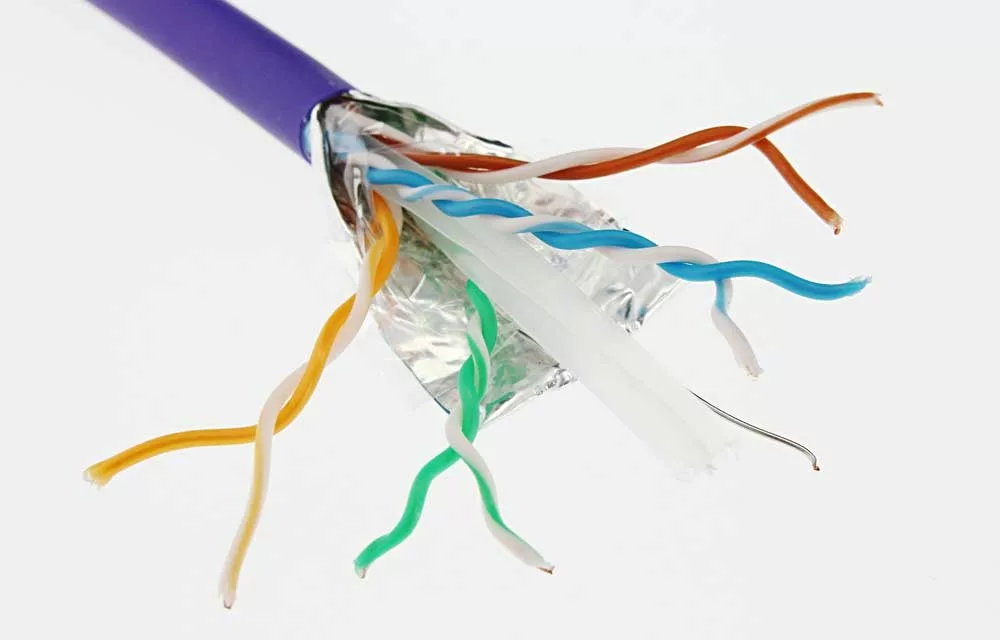 Twisted pair cables
10-gigabit ethernet cable: Twin-axial Cables
Copper cables with SFP+ connectors (also known as Direct Attach copper) are compatible with SFP+ switches.
One SFP+ direct attach copper 10GE cable is used in 10 GBASE-CR, while double twisted 10 GE copper cables are used in 10 GBASE-T, 10 GBASE-CX4, 10-GBASE-KR, and GABSE-KX4. 
All these support distances range from 1m to 15m.
Twin-axial cables
Which one should you choose: fiber-based 10 GE or copper-based 10 GE
A 10-gigabit ethernet connection uses fiber optic and copper cables, but you cannot use all types of cables in this superfast connection.
 If you use the wrong cable, it will affect the network performance greatly.
Standard
Name
Transmission mode
Transmission rate
Transmission distance
Application
IEEE 802.3ae (uses fiber optic cables for transmission
10GBASE SR
SFP+ multimode
0.85u
Up to 300m
SFP+ fiber cables are best for mid-range distances up to 400m. Use OM3-OM5 for optimum performance.
10GBASE LR
SFP+ Single mode
1.3u
Up to 10 km
SFP+ fiber optic cables cover distances from 10-40 km.
10GBASE ER
SFP+ Single mode
1.5u
Up to 40 km
IEEE 802.3ak(uses twin axial cables for transmission)
SFF-8431(2006)
SFP+ Direct Attach Copper
8B/10B
Passive twin-axial- 7 meters;Active twin axial- 15 meters;Active Optical(AOC)- 100m
Suitable for shorter distances
(like switches in the same or nearby racks)
IEEE 802.3an (uses twisted pair cables for transmission)
10GBASE-T
RJ45+twisted pairs
Cat6-250MHz;Cat6a-500MHz;Cat7-600MHz
Cat6-Up to 55m;Cat6a-Up to 100m;Cat7-Up to 100m
For network infrastructures that support RJ45 interfaces
Conclusion:
You must choose the cable meticulously according to the implemented network. If you have any doubts regarding cables, come to Cloom. 
Our professional team will guide you to use the best and most compatible network cables for your ethernet connection.