Should you look for the most considerable frequency possible for your application? The answer is no because it always depends on how you plan to use the frequency. So, what's the best use for the 33-centimeter or 900-MHz band? That's what we are trying to discover in this article. You'll learn the basics of this frequency band, as well as its limits and propagation characteristics. Additionally, we'll discuss the potential alternatives for the 900MHz range. If that sounds good, here is what you should know about this band spectrum!
Table of Contents
The Basics of 900MHz or 33-Centimeter Band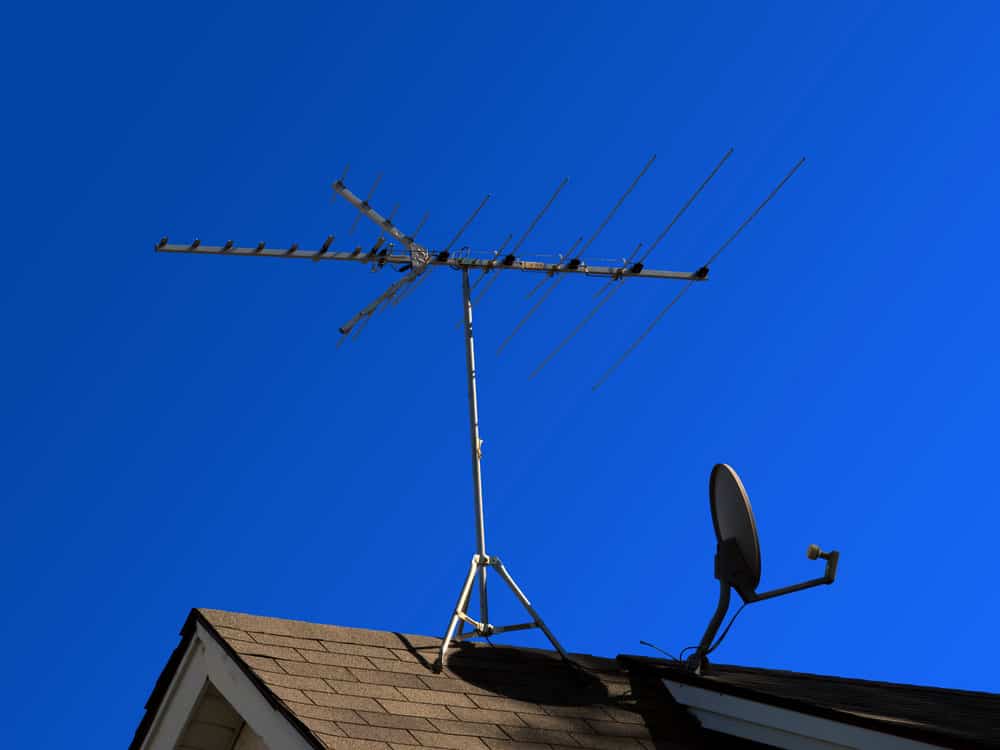 Caption: An antenna on the roof
First, the 900 MHz spectrum goes from 902 to 928MHz in the International Telecommunication Union Region 2. These are amateur radio bands on the UHF spectrum. Furthermore, their primary use is for local communications. Apart from amateur stations, ISM gear and unlicensed devices operate at this frequency range, and radio emitters might deal with harmful interference from this equipment. The current uses now include amateur television and FM repeaters.
In Australia, medical gear and radios both receive this frequency range. On the other hand, New Zealand gives the 915MHz to 928MHz band for communication to amateurs.
What Are the 900MHz Propagation Characteristics?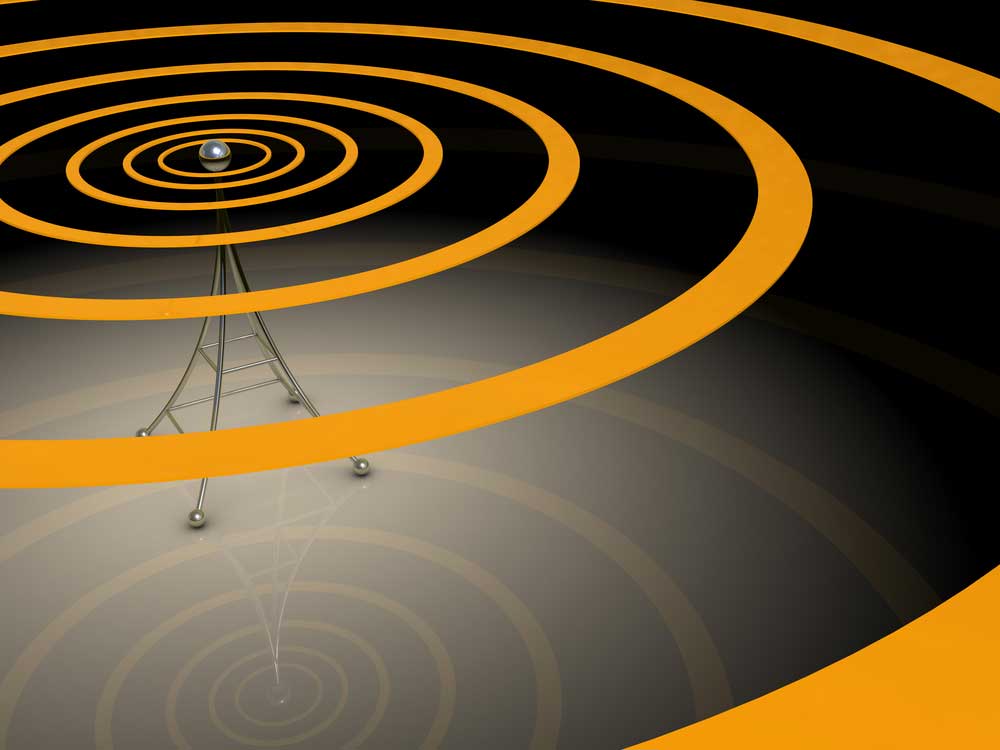 Caption: 3D illustration of antenna broadcasting radio waves
The antenna heights are crucial for signal propagation. You'll often see these systems in mountains and big hills. That's because the line of sight directly affects the coverage. So, antenna height configurations should be at a more significant ground than buildings and trees. Antenna gain can affect the local signal propagation.
Now, what if we assume that 33 and 70-centimeter spectrum bands have the same height and wavelength? The 33cm option could reach about 75% of the 70cm band covering potential. On the other hand, a small length of radio waves in a 33cm range lets it quickly go through windows, giving better penetration properties, and this amateur band also has a low noise floor.
Does the 900MHz Have Limits?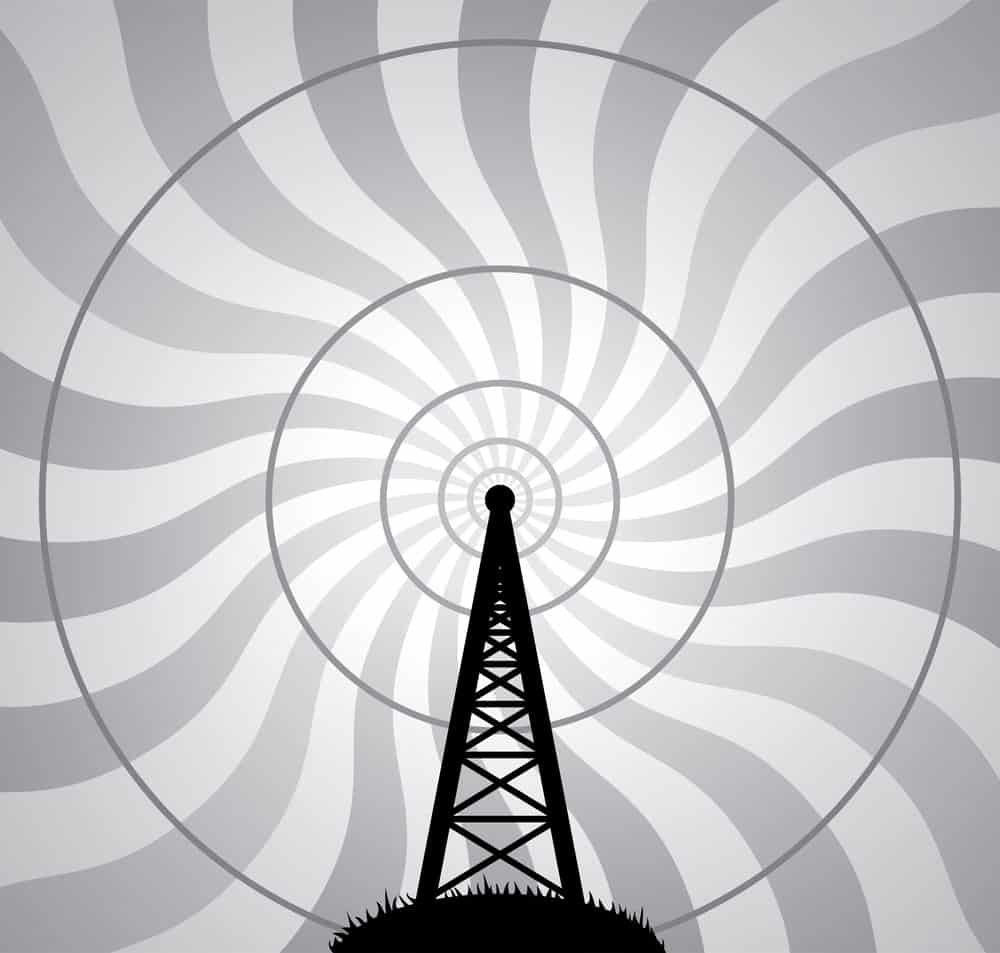 Caption: Vector illustration of radio tower and airwaves
The available MHz of spectrum is small, and that's a con for this band. You only have 26MHz available in the entire range. Therefore, it's hard to find unlicensed bands in the oven. That could also result in noise and interference.
In North America, 33cm is an open public band. On the other hand, most other countries don't open it, and the range serves ISM bands and other uses.
900 MHz Range– What Frequencies Can Be an Alternative?
Caption: Digital transmitters – an illustration
If 900MHz isn't an option, what about another frequency band? Here is what MHz of the spectrum can serve as alternative options:
2.4GHz. This GHz band serves Bluetooth and wireless broadband services, and it's among the unlicensed bands, which leads to the big competition in this range.
4.9GHz. Fire, police, and other public departments use this licensed GHz band to serve critical communication systems.
5.8GHz. This band is suitable for long-range advanced wireless services, and it has more considerable data rates, so it's ideal for surveillance cameras and similar uses.
Regardless of which brand you choose, it's vital to pick fiber-optic or another suitable cabling for that use.
900 MHz Range– How to Pick Between 2.4GHz and 900MHz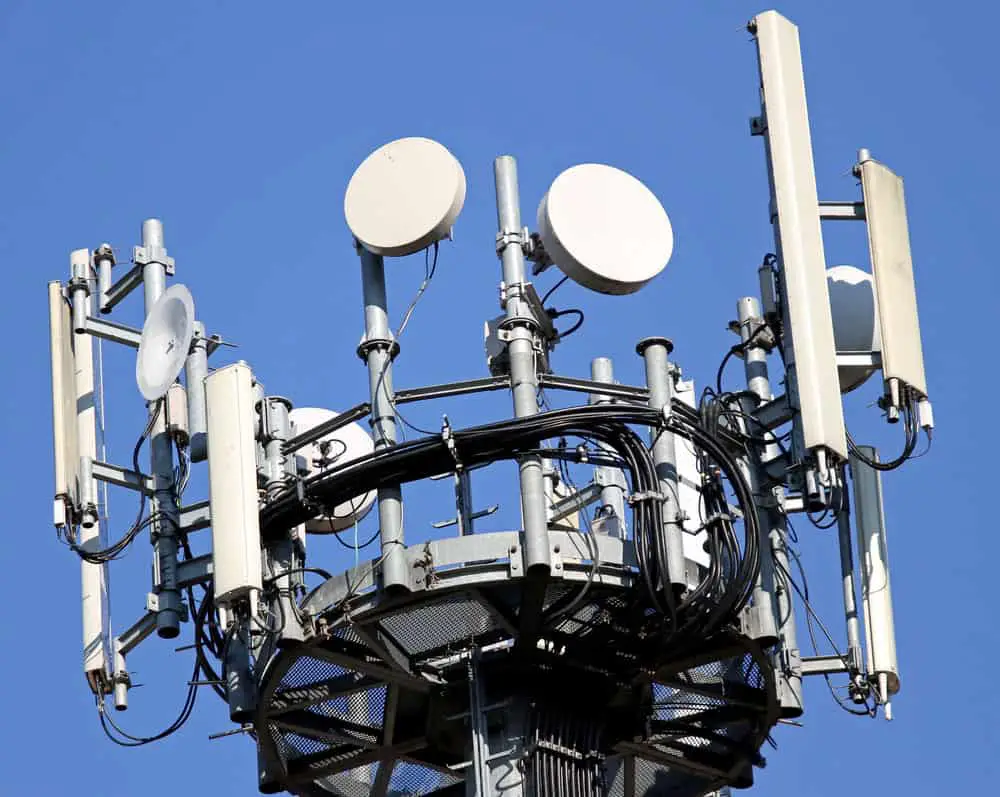 Caption: Radar and antennas for signal repetition
First, both spectrum bands can be helpful. In urban environments, you might be thinking if you should go with 433MHz or 900MHz, and it's all about finding the one that suits your preference. Here are the questions to ask when choosing between the 2.4GHZ and 900MHz alternative bands!
Where Will You Use the System?
A 900 MHz band is legal in North America but might not be on other continents. Unlike these MHz frequencies, most countries consider 2.4GHz systems legal. So, check the available MHz spectrum in your location. It's imperative to meet all laws and regulations, regardless of how you plan to use the frequency.
900 MHz Range– How Many Users Do You Expect?
900MHz can have up to five co-located base stations, while 2.4GHz has up to 11. It also has a higher potential of full-duplex belts, with the maximum being 55. That's twice as much as 15-25, which is the limit of 900MHz.
900 MHz Range– What Are the Specifics of the Coverage Area?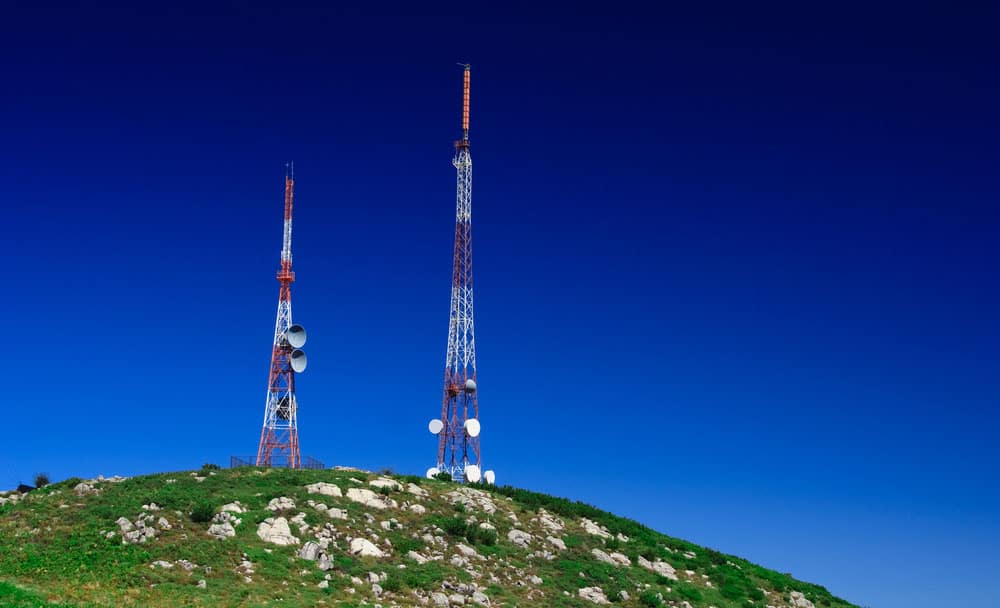 Caption: Telecommunication tower on the top of the hill
A clear line of sight is more important for the 2.4GHz band for broadband use. On the other hand, you might need coaxial cables to extend the custom antenna equipment. That's where 900MHz supports two times more length, which can be helpful. It's also possible to go with a 2.4GHz option with roaming.
Can You Notice any RF Obstacles?
It would be best if the area were a wide-open space. However, that's not always possible. So, check the potential issues around the system. If you use a standard 2.4GHz antenna in sports halls, a multi-path could affect the signal. 900MHz bands might have problems reaching indoor or outdoor basements. Ultimately, it's vital to analyze the area to find an optimal solution.
Can You Identify Other RF Devices Nearby?
These combinations of antennas will work fine in all RF environments. However, other units in the band might have a negative effect. If possible, find the power level and further details of different devices. You could change where you place the antenna after getting that info. Thanks to that, you'll still benefit from optimal performance.
900 MHz Range–Are There any Antenna Placement Limits?
A clear line of sight is more important for the 2.4GHz band for broadband use. On the other hand, you might need coaxial cables to extend the custom antenna equipment. That's where 900MHz supports two times more length, which can be helpful. It's also possible to go with a 2.4GHz option
Conclusion
900MHz is a band suitable for amateur radio, as well as other uses. It's best to compare its pros and cons to discover whether it's ideal for your application. If you need help with choosing cables for your installation, don't hesitate to contact Clooms today!