Best Gaming Cable Modem Routers, While high internet speeds and low latency, are vital in gaming cable modem routers, most modern models can achieve that rate.
You will find many excellently performing gaming routers that optimize online gaming experiences. 
Finding one for your custom internet plan can be confusing despite the modems delivering reliable speeds.
How do you ensure you are going for the best device worth your investment? 
Here, we will give you the best options to buy while describing the factors to look for in the best gaming cable modem router.
Table of Contents
What is a modem for gaming?
A gaming modem is a device that provides an internet connection to internet-compatible gaming devices.
Gaming devices include game boxes, desktop computers, or laptops.
How do modems work?
The modem is also known as a modulator-demodulator. It converts digital signals from the internet service provider into signals a computer can use
Benefits of gaming modems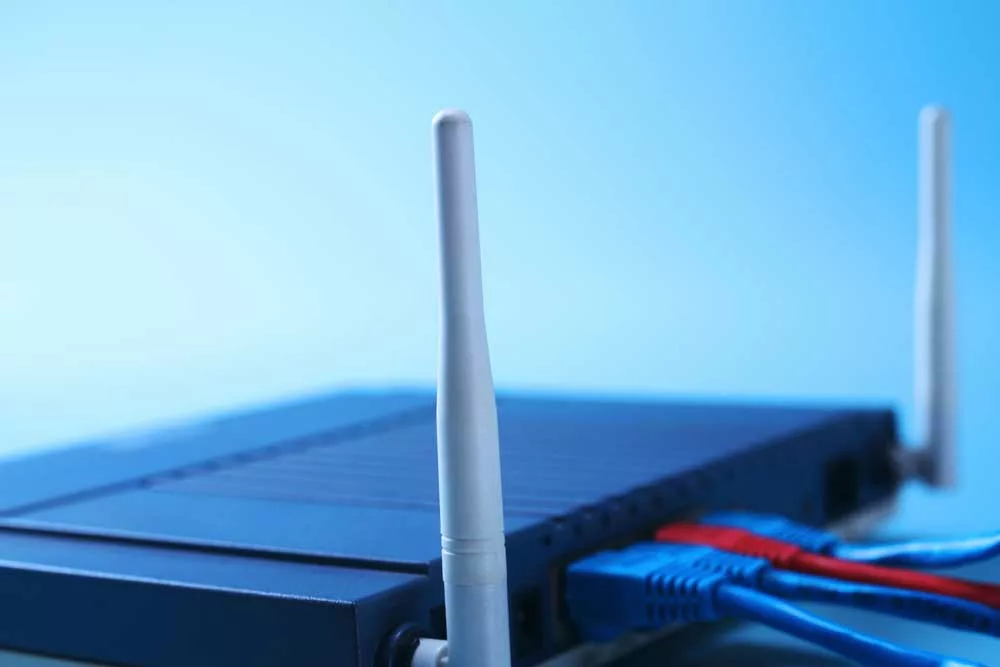 Wifi router with ethernet cables
Gaming modems provide a ton of benefits. They include the following.
Versatility – The modems operate like regular internet service providers and routers. They have USB, HDMI, and LAN ports to transmit data within devices. The cable modem router combos also provide a wireless connection through WiFi for streaming, video calls, and browsing.
Fast internet connection – Gaming modems provide speedy Mbps connections through numerous upstream and downstream channels that reduce latency.  
Dependable performance – The modems have premium components and top-notch technologies such as DOCSIS 3.1 and 4.0, which reduces connection downtime.
Gamers' design – The modem router design precisely suits a gamer as the primary consumer of the product. With online gaming becoming popular, suppliers add custom smartphone apps for easy game configuration.
Factors to consider when choosing the best cable modem router combo
These are the elements to consider while choosing the best gaming router modems.
ISP Compatibility
While buying a gaming router, you must consider whether the device is compatible with your local internet service providers.
Remember that you must purchase internet packages from the ISP for the router.
Therefore, confirm that your internet service provider acknowledges the modem is eligible for internet package subscriptions. 
Maximum speed support
Concept of an internet speed meter
Before making a purchase, you should check what upload and download speed the modem handles.
Always confirm that the cable modem router combo supports the internet speeds you want for hassle-free gaming and streaming. 
Streaming channels
Back view of a teenage boy wearing headphones while playing online games.
When choosing the best gaming cable modem router, check the number of upstream and downstream channels.
A good router should have more downstream (32) and upstream (8) channels for better performance. 
DOCSIS
It is vital to consider the DOCSIS version when buying a router model. The technology is known as DOCSIS (Data-over-Cable
Service Interface Specifications) enables internet service providers to transmit and receive data over coaxial connections. Gaming routers have different DOCSIS versions, like 3.0, 3.1, or 4.0. 
DOCSIS 3.0
DOCSIS 3.0 is a 2006 cable technology. Its maximum upload and download speeds are 100Mbps and 1000Mbps, respectively. If your internet plan is at low speeds, such as 200Mbps, version 3.0 suits your gaming needs.
DOCSIS 3.1
DOCSIS 3.1, a 2013 version, transfers data 10 times faster than DOCSIS 3.0. It boasts upload and download speeds of 2Gbps and 10GBps. It is also more secure than its predecessor.
If you use a high data plan like 1Gbps, a router using DOCSIS 3.1 is a good buy.
DOCSIS 4.0
It is the latest version of the medium that modems use in transferring data. Its release dates back to 2019.
It is faster than DOCSIS 3.1, with upload speeds of 6Gbps and download speeds of 10Gbps.
This technology will revolutionize gaming with the speed and efficiency it offers. It is also more secure than the previous version.
Ports
Ethernet ports in a high-performance router
The ports are also important when purchasing a gaming modem router combo. The more LAN ports the modem has, the better the internet connection efficiency in the house.
The modem should also include a USB cable for sharing files between devices.
Avoid the Puma Chipset
Be on the lookout for routers with the Puma chipset.
The Puma chipset is unsuitable for gaming because of its high latency. Latency is the delay in internet response.
A high latency rate downgrades your gaming experience. Avoid modem router combos with a puma chipset and choose the one with an Intel chip.
Warranty and Support
Checking the warranty period is essential when buying a gaming modem.
Good routers have extended warranty periods. While brands like Motorola and Arris have a 2-year guarantee on their modems,
Netgear has a 1-year warranty period. Regarding support, the brands should provide reliable troubleshooting assistance if a connection problem occurs.
Best Gaming Cable Modem Routers
NETGEAR C6250 Cable Modem Wi-Fi Router Combo
Buy on Amazon
This cable modem router combo is ISP-compatible with significant providers like Spectrum, Xfinity, and Cox. Regarding speed, it is dependent on the ISP.
Spectrum supports up to 300 Mbps, Xfinity 200 Mbps, and Cox at 150 Mbps.
The router's WiFi range is 1500 square feet. Wireless connectivity suits up to 25 devices at a top speed of 1600 Mbps.
The gaming modem router combo uses DOCSIS 3.0.
More features include 16 downstream and four upstream channel bonding and three ports.
It has 1 USB and two ethernet ports that allows versatile wire connections. 
Although the modem router is suitable for online gaming and streaming, it has some drawbacks.
Its 300 Mbps max speed can be a deal breaker if you have an extended internet plan.
The cable technology needs an update, but it is still a reliable option. Overall, you are getting reliable internet services at a budget-friendly price. 
Review
"I highly recommend this to someone looking to have a strong and steady wifi signal."
Motorola MG8702
Buy on Amazon
This modem router combo is excellent for optimal gaming and streaming.
After installing the router, you enjoy fast WiFi speeds of up to 3200 Mbps. Its cable internet speed is also fast and supports 1200 Mbps.
Spectrum, Cox, and Xfinity are cable network providers that support the modem. 
It also uses 32×8 (DOCSIS 3.1) cable technology; therefore, you are sure of future-proof performance from your modem.
There are 4 LAN ports and one USB port for all your connectivity needs.
The product also comes with a 2-year warranty from Motorola, assuring you of extended internet reliability. 
However, you may experience irregularities using the phone app to power the system.
It can unintentionally reset your custom bandwidth and band steering settings to default.
The best remedy is using the manual to turn on the cable system to avoid inconvenience. 
Review
"I bought this product in February 2020. I have not found any lagging problems at all."
ARRIS Surfboard SB8200-RB
Buy on Amazon
This cable modem supports internet connectivity speeds up to 1Gbps, which suits reliable streaming and online gaming.
Compatibility issues with popular internet service providers are possible.
The ISPs compatible with the cable modem are Xfinity, Cox, Spectrum, and others.
If you need wired connections, it provides two ethernet port options. It also uses the 2×2 DOCSIS 3.1 technology to enjoy low latency and optimum speeds. 
 A  drawback of using the product is the need for the wireless connection capability that most gaming modems offer.
You will only enjoy wired connectivity with its two high-speed LAN ports for a computer or game box.
Review
"Super easy to set up and works well with my Comcast Xfinity cable."
Motorola MG7700
Buy on Amazon
Motorola makes some of the best gaming modems, and the MG7700 gaming modem router combo is proof.
Although it uses DOCSIS 3.0 technology, you enjoy reliable maximum internet speeds at 800 Mbps.
Compatibility with major ISPs like Xfinity, Cox, and Spectrum is one of the reasons you should buy this cable modem router combo.
The router supports wireless speeds of 1900 Mbps to connect multiple devices, including smartphones and TVs. Also, with 4 LAN ports, various devices can connect with ethernet support.
Motorola devices come with a 2-year warranty. Thus, you can eliminate doubts about their product quality. 
The drawback is that the modem is not future-proof with the DOCSIS 3.0 version.
Even if its speeds are reliable, other Motorola devices have the 3.1 that handles faster speeds.
Review
"I upgraded from my old Motorola, and the wifi alone is crazy fast. It jumped from 70Mbps to 300Mbps with Spectrum."
NETGEAR Nighthawk C7000
Buy on Amazon
The cable modem router combo with 24×8 DOCSIS 3.0 technology supports high-speed internet packages.
It can achieve top cable internet speeds of 600 Mbps and 1900 Mbps while using WiFi. 
Supportive cable internet providers with the modem are Cox, Spectrum, Xfinity, and other local ISPs. 
If you have a large house, its 1900 square feet maximum range is an advantage. You can connect up to 25 devices and get reliable speed for the whole family.
For extra wired connections, the four ethernet ports it has come in handy. The downside with Netgear products is warranty issues.
Its warranty period of 1 year is less duration than competitor brands like Motorola and Arris.
Review
"I had problems setting up, but Netgear offered tech support and information on activation."
FAQs
Best Gaming Cable Modem Routers: What is the difference between a modem and a router?
A modem converts analog signals directly from the internet provider to digital signals.
Conversely, a router channels the digital signals to computer or smartphone devices through ethernet or WiFi.
The router also assigns each device a unique IP address.
Best Gaming Cable Modem Routers: What exactly are modem router combos?
Modem router combos have the modem and router functions in one.
The modem receives internet signals and uses the router to distribute them to other internet-capable devices.
Best Gaming Cable Modem Routers: Do I need DOCSIS 3.1 for 500 Mbps?
No. You only need a DOCSIS 3.1 modem router if your internet plan exceeds 1 Gbps.
Lower internet speed packages below 1000mbps work well with DOCSIS 3.0 models.
However, having a DOCSIS 3.1 will ensure faster speed and low latency rates.
Conclusion
This article provides top modem router picks to boost your online gaming experience.
It also gives you tips to help you know what key features to look for in the device to buy.