If you need to locate and track the position of wires, then a wire tracer is the tool for you. The problem is it can be hard to compare the wide variety of options.
This article includes everything you need to know about the various factors when weighing your options. It also contains a list of the six best wire tracers in 2023.
Table of Contents
Top Three
[affiliatable id='142368′]
Factors to Consider When Buying
Wire Tracing Method
There are two types of methods that wire tracers can use. The first is 'active,' which transmits an electrical signal into the wire you intend to trace.
The other method is  'passive,' which also tracks an electrical signal but does not transmit its own. Instead, it tracks an electrical signal that already exists within the wire.
Voltage Ratings
Voltage ratings measure how much energy can pass through a tracer before it becomes at risk of damage or operationally inaccurate.
Think about what voltages you may need to trace with your new tool, and with that in mind, come up with the maximum voltage you will require. Then, choose a wire tracer with a voltage rating higher than your maximum.
Probe Size
Probes are the long, skinny object on the tip of a wire tracing tool. They come in varying lengths, with longer probes generally more accurate and easier to use.
Seven inches is the standard length, but cheaper models can have shorter probes, and more premium models may have longer probes. 
Tracing Range
This factor is important if you are looking for an active wire tracer. The tracing range is the strength of a tracer's transmitted signal. Stronger signals have a higher trading range.
The tracing range doesn't matter as much if your needs revolve mostly around in-home work. You should probably look for a strong tracing range when you move up to commercial operations with extremely long cables.
Depth Estimation
Depth estimation is a feature of some cable tracers, but it is not in all of them. This feature lets you see how far a wire is underground into a wall or ceiling space.
Whether or not this feature to you depends entirely on whether you will need to know the depth estimation of the cables you are tracing.
Additional Features
There is also a range of other additional features that may come with a wire tracer.
Whether they provide more information, have better usability, or are for unique needs, they will save you time.
Cost
When buying any product, the cost is a major consideration. It's important to remember that spending more will often yield better results, so try to consider how accurate your readings need to be and how often you'll be using the device.
A budget or mid-range model will likely be sufficient if it's mainly simple DIY projects. If you run a large commercial operation, it would be worth spending more money for better quality.
Warranty Period
Many wire tracers will come with a warranty attached to them. It could be for a short period (3-6 months) or as long as a lifetime guarantee.
Normally longer warranties will cost you more, so consider the importance of being guaranteed a refund or replacement.
Best Wire Tracers
1. Klein Tools Cable Tracer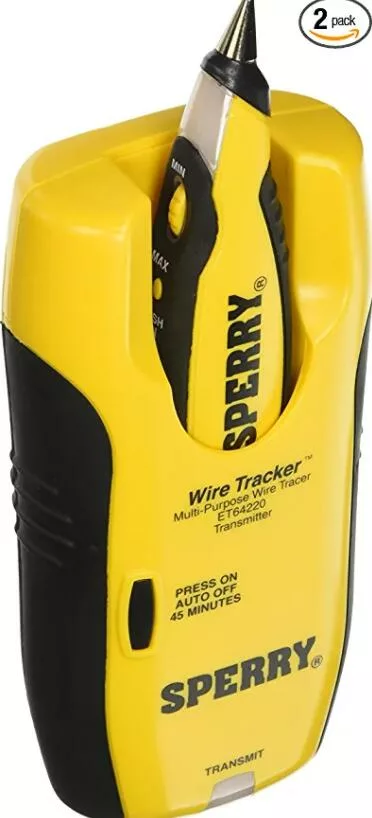 Features & Benefits
Firstly, it includes a tone generator, which alerts you to potential objects in the way of a wire.
Additionally, it features a 3.5mm headphone jack for use in noisy locations.
Downsides
It is not overly accurate and detects a lot of static.
Customer Reviews
Worked well for electrical installations in a new home.
How to Use
The product has angled bed of nails (ABN) clips, which work similarly to alligator clips. Simply squeeze the top of the clip, and it will open. Then, slide the wire into the opening and release pressure.
2. Wire Tracer Electrical Circuit Tracer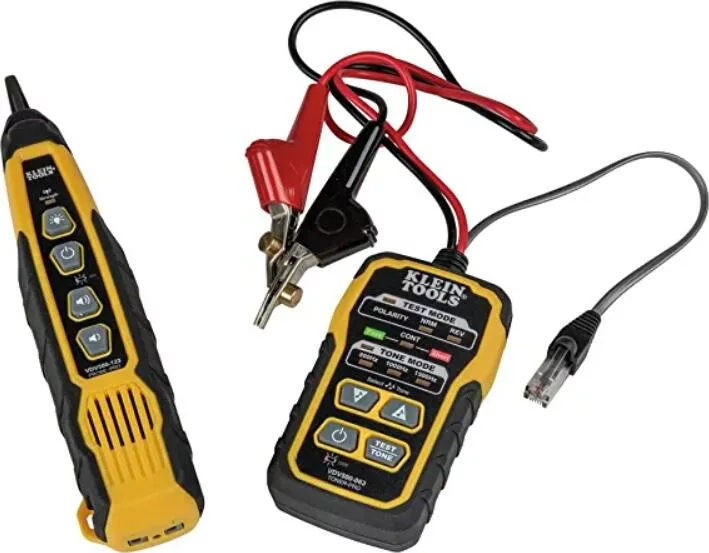 Features & Benefits 
Firstly, the tone generator has a sensitivity dial for improved usability.
Secondly, the product has a one-year warranty.
Downsides
The warranty doesn't promise a refund or replacement. It merely says they will try to fix your problem.
Customer Reviews
Works well for a budget model.
How to Use
To control the mode of operation, locate the three-position switch and rotate it into the desired setting. Adjust the volume of tones with the dial on the side.
3. Sperry Instruments Wire Tracker
Features & Benefits
Firstly, it runs on just two triple-A batteries.
Furthermore, there are both audible and visual indications, providing flexibility.
Downsides
The batteries can be a challenge to replace due to a difficult-to-open compartment.
Customer Reviews
Does the job well and is great to take from job to job.
How to Use
This tracer automatically turns off after a short period of no use. Simply turn it back on if this happens. To adjust sensitivity, use the dial on top of the device.
4. PTE™ Wire Tracer & Circuit Tester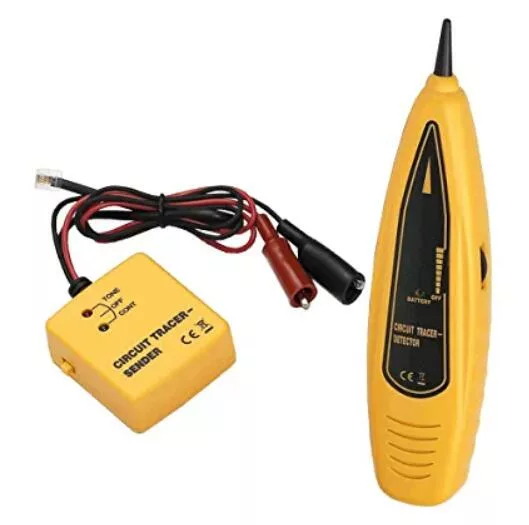 Features & Benefits
Firstly, it contains a variable sensitivity dial for increased usability.
Also, the product includes a 12-month warranty.
Downsides
It does not operate reliably and can sometimes stop working suddenly.
Customer Reviews
Perfect for DIY projects around the house.
How to Use
There are a few different modes. Use Tone Mode to detect the location of wires. Use CONT mode to find short and open circuits.
5. Underground Wire Tracer
Features & Benefits
Firstly, the audio tones have an adjustable volume knob.
Furthermore, an LED torch helps in dark environments.
Downsides
It cannot detect live cables.
Customer Reviews
Helped find a break in a 1-acre buried dog fence.
How to Use
With this device, you can enhance the signal strength by using screw knives or metal rods to create a ground stud.
6. Extech TG20 Wire Tracer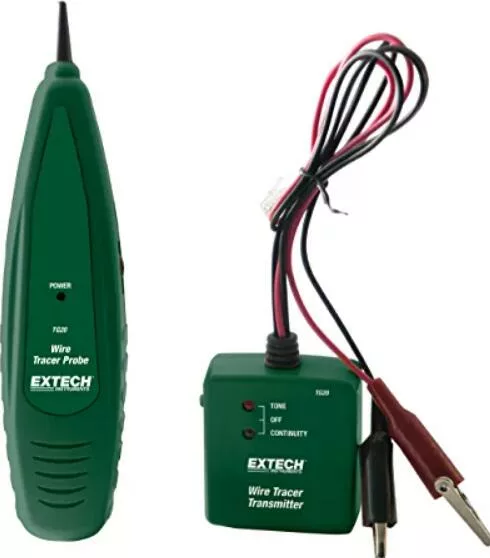 Features & Benefits
Firstly, it works from 20 degrees up to 550 degrees.
Furthermore, there are adjustable sensitivity controls to prevent errors.
Downsides
Customer Reviews
Perfect for converting my internet to a cable-based setup.
How to Use
This product is very easy to use. Wire identification occurs automatically, and you can control sensitivity using a simple dial.
Conclusion
When choosing your next wire tracer, there are a few factors to consider. You need to decide whether you prefer an active or passive method.
You also need to determine the voltage rating you require. Other factors to consider include tracing range, probe length, and more.