Over the past few years, the Multimedia over Coaxial Alliance (MoCA amplifier) technology has gained popularity due to its speed, versatility, and reliability. It uses a full mesh P2P network that ensures high signal integrity and consistency.
However, to take advantage of the MoCA technology, you will need to use it alongside an amplifier. Now let's have a quick look at the MoCA amplifier.
Table of Contents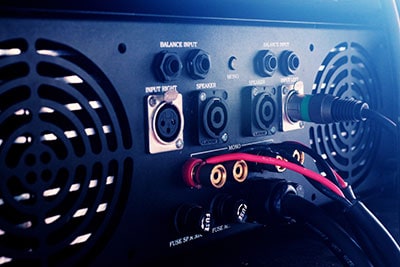 Understanding MoCA Amplifier
An amplifier is a device that increases the amplitude of electrical signals. However, when we talk about MoCA amplifiers, we refer to RF amplifiers, and a Unity Gain Amplifier (UGA) is a good example.
By UGA, we mean that they have an input port, a splitter port from the input port intended for an eMTA. This means that the amplifier requires power to retain the connection. Also, it includes an amplifier to boost the signal with an 8-way splitter.
The MoCA signal we use today uses an attenuation range of between 7dB to 21 dB between the output ports, based on the design of the amplifiers. However, some people insist on using CATV amplifiers that are not MoCA compatible out of sheer ignorance or lack of know-how. For this reason, it is worth noting that not all UGA amplifiers are MoCA compatible.
What is a MoCA-compatible amplifier?
The typical MoCA compatible amplifier has a passive output for the CM path, which also allows for the MoCA signals to bypass the amplifier. However, any amplifier that is not MoCA compatible needs to be outside the MoCA network.
This could include any RF amplifiers that are not compatible with the MoCA technology. Thus, you will need a POE filter to isolate the non-compatible amplifiers. Fortunately, most  MoCA compatible UGAs today come with a pre-installed POE filter, straight out of the box.
For this reason, it is necessary that you enquire with your seller on whether it has the POE filter or not before installation.
The chances are that you are probably using a MoCA-compatible amplifier, or you will use one in the coming future. So, your Wi-Fi will be better with a reliable, ultra-high-speed connection. 
MoCA Path through Amplifier's
However, installing a MoCA path through an amplifier can be challenging. Primarily, you must know that these device's signals pass through the reverse isolation of home amplifiers.
The solution to this problem is connecting to an amplifiers that is MoCA compatible. With this, you do not need to invest in a new cable. Alternatively, you can re-route your wiring system and connect the MoCA's device to existing home amplifiers.
Conclusion
There's no denying that installing MoCA is difficult. So, you need to have the expertise to manage this challenge. Be sure to purchase it from accredited stores to get value for money. However, with the busy schedule, it is best if you opt for a professional who will take care of all your MoCA needs.
We can help you in a variety of ways including identifying the best MoCA compatible amplifiers, installation, and more. Contact us today. Our customer support representatives will issue you with a free and non-obligatory quote for your perusal.