Apple pencil games transform your iPad from a touchscreen to a device with accurate pointing instruments. In addition to tasks like note-taking, editing photos, graphic design, and drawing, you can now enjoy several apple pencil games.
Apple pencils make these games faster and easier to play. Check out our list of the best apple pencil games for your iPad or iPad Pro that you can enjoy.
Table of Contents
What is an Apple Pencil?
Apple pencil is a special stylus pen accessory that lets you draw and handwrite on your iPad. There are two versions of this pen: the original apple pencil and the apple pencil 2. Each is compatible with different collections of iPad. You can use this special stylus in art apps such as writing apps, procreate, or games like Osu.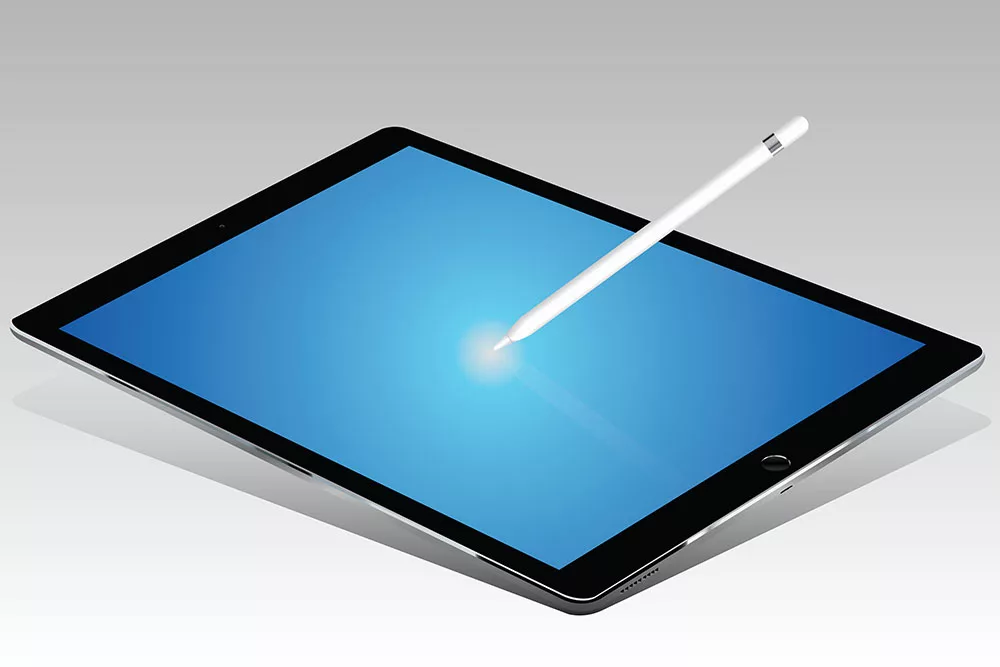 Apple pencil with apple tablet
Best Apple Pencil Games for Your iPad
Mini Metro
The concept of the mini metro is straightforward to master. It involves dragging metro lines between stations to allow travelers to move between them. 
You are to manipulate the track. You have no control over the location of the station. They will pop up every so often. 
The trick is to move faster or add a carriage to keep up with demand so that the station doesn't become overcrowded. The station becomes overcrowded if you keep many passengers waiting. Apple pencil is precise and will enable you to clear the stations much faster.
Magic Touch Wizard for Hire
This is a rather difficult one to master but a lot of fun once you learn how to play. Using your apple pencil, draw shapes on your touchscreen. Use the shapes to pop various balloons carrying enemies. The goal is to prevent the enemies from reaching the castles for as long as possible.
While most people play this game using fingers, an apple pencil has a better response time. The device makes it significantly quicker and helps you achieve your goal effectively.
Donut County
You are supposed to control a hole across different levels in this game. The game aims to clear the level by swallowing all the objects. The hole will increase as you move it to swallow the object. It can collect bigger objects on the surface, including fire pits, trees, and buildings.
Donut County is a chill puzzle game that is relatively short, and you can reach the end of the game within a couple of hours. Though it is not necessarily better with an apple pencil, it is playable using this instrument from the beginning to the end.
Planes Control
You can take control of the sky and land your plane avoiding collisions and enemies. Though it sounds simple, you must learn to manage many planes in the sky at once, and sometimes it might be unclear.
However, the game will be much easier with an apple pencil. Using this tool, you can draw the path each plane should follow as they find their way to land or avoid enemies. The apple pencil will make your direction on the screen more precise. 
Brain Dots
Brain Dot is a free mobile game with simple rules, but very interesting. The goal is to make the pink dot and the blue dot touch. If one dot falls off the screen before they touch, it is game over.
Using your apple pencil, tap and hold to draw some lines, then watch to see if you can pass the level or if one of the dots falls off.
The game tests your logical thinking and the flexibility of your mind so is the name brain dot. We recommend it to those who enjoy brain-type puzzles, strategy games, and cards.
Coloring Book Game
Kids like to color, which is a great way to help your kids effectively spend time with the electronic device. Coloring book games feature themed coloring that can bring out your kids' inner artist.
Whether you opt for Paint & Play Cats, Fairy Princess Coloring, My Tapps Coloring, Pony Unicorn, or Coloring book for Boys and Girls, you are spoiled with options.
This is not just a game but a way to teach your kids colors. The best part, you can find several free games in this category.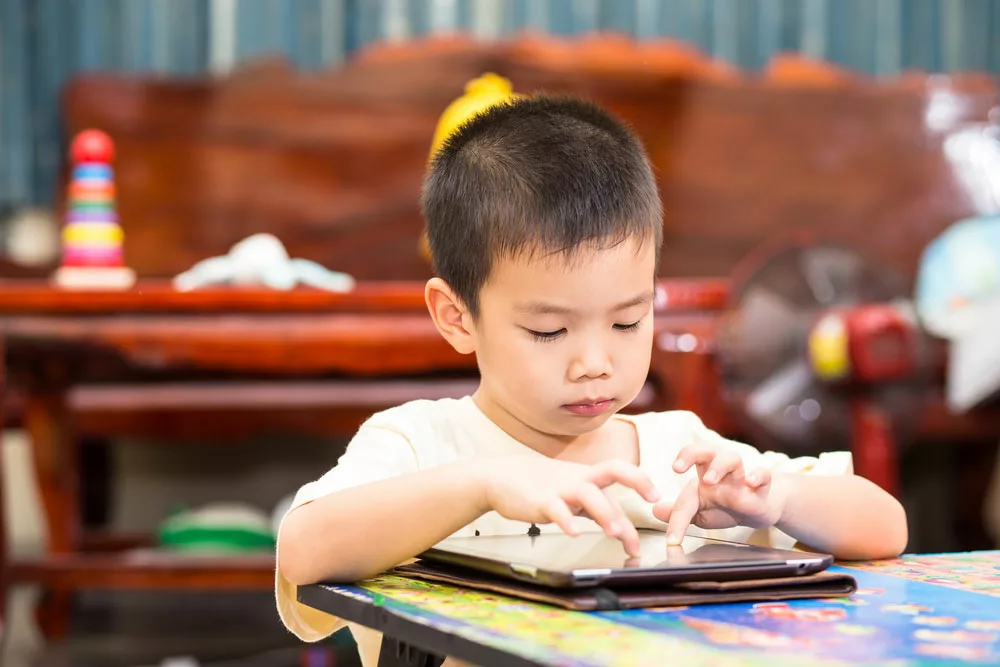 A kid touching an iPad tablet and playing game
Can you Play Games With the Apple Pencil?
Yes. An Apple Pencil can do everything your hand finger can do on your iPad screen, including playing games. It can make you play games with more precision. 
iPad games that require tapping or drawing lines are great to play with an apple pencil. However, this instrument may leave behind unnecessary drawings as you play. You can try turning your iPad Bluetooth off if you are not okay with the drawings.
It is also worth noting that not all iPad games are compatible with apple pencils. If the tool is not working with your favorite game, contact the game developers to confirm if you can play the game with an apple pencil.
What Apps Work With an Apple Pencil?
You can operate several apps with your pencil to help you get the best out of your instrument. Some of the most popular ones include Crayola Create and Play, Apple Notes, Adobe Photoshop, Linea Sketch, GoodNote, and AstroPad Standard.
However, apple pencils (1st and 2nd generation) are only compatible with the iPad. It will not work with your iPhone apps.
What is Cool About the Apple Pencil?
You can use an apple pencil instead of your fingers in tasks requiring more precision. An apple pencil is worth buying if you want to get the most out of your iPad regarding drawing, note-taking, art creation, or other similar activities. The tool will also help you navigate through the operating system of your iPad and play some games more precisely.
What Do Tapping Apple Pencils Do?
The tapping-ping apple pencil has a small plastic connectingects to the apple display. As the name implies, you can use this instrument to operate your apps by tapping. For instance, you can double-tap the eraser to display the erasing options on your iPad.
Final Verdict
There are several games you can play with an apple pencil. The basic ones include crossover puzzles and word searches. However, we have discussed one of the best advanced iPad games you can play with this instrument for free. The best one depends on where you find fun.
Add an apple pencil to your iPad, and you will never want to leave your device behind, even for a minute. With new iPad games generated anytime you wish, you can always have fun.