Can you get the NFL Network without cable? Live streaming of sports is a boon for sports enthusiasts as it becomes very flexible for them to watch and follow their favorite teams. Watching big games on multiple devices from anywhere is perfect for busy sports lovers as it ensures they can tune into their favorite channels anywhere and anytime.
Further, live TV streaming packages offer the flexibility to sign up or cancel anytime. As a result, people love to experiment with new and multiple channels without commitment. With various packages, one can subscribe to one or numerous sports channels according to their interests. And when you get all of this at a much lower cost than the cable, it's a win-win situation.
Then, can you get the NFL Network without cable? Let's dig deeper into the details of different streaming services and how you can stream the NFL network in this blog post.
Table of Contents
What is the NFL network?
NFL Network or National Football League network, named after its owner, is a TV network that offers coverage of live games, analysis, commentary, and other events like training camp, regular game season, preseasons, and NFL draft all-round the year. It is one of the subsidiaries of NFL media, and its other subsidiaries are NFL Now, NFL Films, NFL RedZone, NFL.com, and NFL Mobile. The most popular shows of this American sports-focused network include "NFL game day," football Life," and NFL Total Access," which are must-watch for dedicated NFL fans.
What Streaming Services Have the NFL Network?
With the NFL network, you can get different services without cable. These include:
Fubo TV:
One of the tops picks for sports lovers, Fubo TV earlier covered niche sports like cycling leagues and international soccer. However, over the period, it has become a full-fledged service.
With Fubo Tv, you get the NFL Network and other famous sports networks, including Fox Sports (1 and 2), the CBS Sports Network, and the whole ESPN family. You can get around 105 channels in its base package, i.e., Pro, which costs you around $69.99/month. Its other plans are Elite, Ultimate, and Latino. Further, you can opt for NFL RedZone in Sports Plus by paying $10.99/month extra. In this, you will get some 20 different sports networks.
In addition to the sports channels, you will also get entertainment, news, lifestyle media, and local channels. You can try Fubo TV's seven-day free trial to check whether it's the right choice for you or not.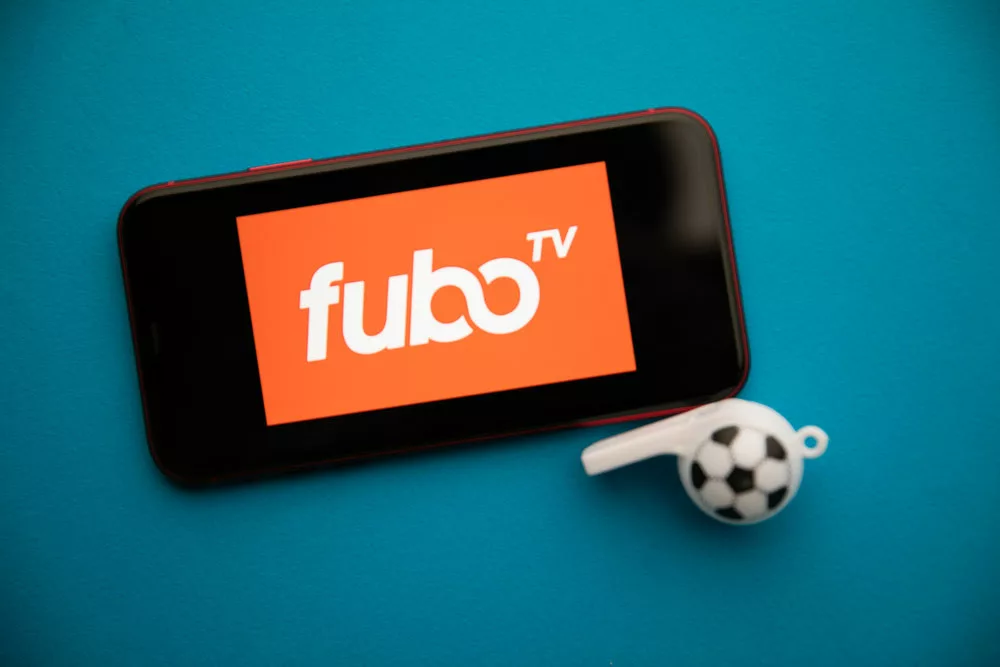 Caption: Fubo TV logo
Sling TV:
Want to enjoy the NFL network without cable? Sling TV is the cheapest way for it. Sling Tv service has two plans; blue and orange. The blue one offers live streaming of the NFL network, which you can get at $40/month. The Sling TV's blue package also offers NBC sports network and Fox Sports 1 for sports lovers.
You must sign up for both blue and orange packages at $55 per month if you want ESPN. However, it remains the most affordable option for both NFL and ESPN. You can also subscribe to a sports add-on with an extra $11/month to enjoy more sports networks along with NFL RedZone.
The sling TV also offers 50 hours of cloud DVR which you can upgrade to 200 hours for an extra $5 per month.
Vidgo:
Vidgo is the only streaming service that offers SECN, BTN, ACCN, and Pac-12 networks along with the NFL network in its base plan. You can avail yourself of this platform if you want to get an NFL network and college football.
Its base package costs $55/month and offers around 95 channels. Apart from the NFL network, you can get all ESPN channels, MLB and NHL, and Fox Sports (1 and 2) in its base plan. You can also enjoy watching multiple news and entertainment channels and sports channels. However, the platform does not offer CBS and NBC. Further, no DVR is available, and it provides only 24 hours playback of events and shows.
Hulu TV:
HULU TV recently added the NFL Network to its live-streaming service in August 2021. Apart from this, its base package has other sports channels such as Fox Sports (1 and 2), the entire ESPN family, and SEC and ACC networks. It has 80 channels in its base package, offering many entertainments, lifestyle, and local media.
The channel provides different content to football lovers. You can also enjoy low-tier sports channels such as CBS and NBC sports networks here. Further, you can also watch NFL RedZone by subscribing to the sports add-on for $9.99 per month. It also offers a Disney bundle in its base plan so that you can enjoy ESPN+ in its base plan.
The best part is you can enjoy unlimited DVR with Hulu TV.
YouTube TV:
The popular option to get an NFL network without cable is YOUTUBE TV. This platform has over 90 channels, including many famous sports channels such as MLB and NBA networks, Fox Sports 1 and Fox Sports 2, the complete ESPN family, ACC, Big 10, and SEC Networks. Further, its base package has many entertainment channels, news, lifestyle, and local networks.
Pay an extra $10.99/month to access NFL RedZone in its sports Plus add-on. Here, you will get 12 additional channels.
What does the NFL network Air?
You can enjoy multiple programs on the NFL network, including:
Preseason Games:
The NFL Network is best for watching preseason games as it airs almost all. Not all games are live, but you can catch them on tape delay. Further, you can opt for NFL+ for all preseason games.
Super Bowl Events:
If you are fond of Super Bowl events, then the NFL network is the best way to stay updated about all its latest news. Though you will not get the game, you can get pre-game news and overall coverage for hours.
In-studio shows and original content:
For football enthusiasts, the NFL network offers famous in-studio shows such as NFL Total Access and Good Morning Football.
What won't you see on the NFL network?
You may not get access to certain things on the NFL network. These include:
Local market Games:
You can surely enjoy out-of-market action, but you cannot enjoy watching local NFL games. You will need an antenna or a streaming service for local sports networks for live telecasting.
Thursday Night Football:
It is unfortunate for football fans that the NFL network no longer airs Thursday Night Football starting with the 2022 football season. Now, Amazon Prime Video is its new home.
Playoff Games:
If you are a fond lover of playoff games and the super bowl, then the NFL network is not for you. The network is best for getting pre-post-game coverage, but you can only enjoy live games with an antenna or streaming service.
TV and devices to watch the NFL network:
Most of the streaming services mentioned above support your currently used significant devices. Almost all except Video specifically support LG and Samsung smart TVs for many years. Similarly, Fubo Tv support Hisense TVs, and one common thing is that they all support intelligent TVs running on Android.
Further, the streaming services support all standard devices such as Apple Tv, Amazon Fire TV, Google Chromecast, and Roku. They also support all mobile devices that run on Android and iOS. Apart from this, Fubo, Hulu, and Sling TV support Xbox one also, sling Tv supports oculus, and Hulu Tv supports PlayStation and Nintendo Switch.
Finally, all services support all primary web browsers.
How to watch the NFL network on supported streaming services?
The live TV streaming service decides which streaming device you can enjoy watching the NFL network. Some services allow monitoring such networks through apps or websites (of streaming services) on different devices. These devices include TVs, tablets, laptops, and mobile phones so that you can access NFL at home or on the go.
How can you enjoy the NFL network on the App:
First, go to the App Store and install the NFL network app.
Second, get details of the subscribed live TV streaming service (that provides NFL network access) and log in through it.                       
Once logged in, you can start watching different NFL events on the NFL network.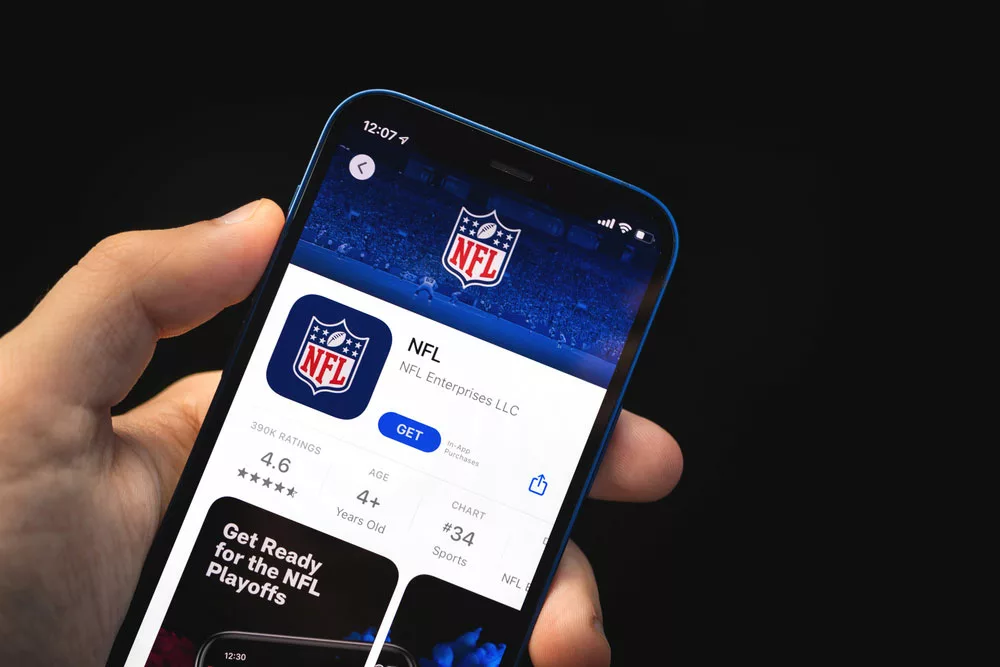 Caption: NFL App
Want to see more NFL games?
 Live TV streaming services are best for in-market NFL games, but you can turn to the following service for other types.
Stream NFL Sunday Ticket:
For out-of-market action, get NFL Sunday Ticket. Offered via DirecTV stream, you can access NFL games aired on CBS and FOX on Sundays through it. Just sign in for DIRECTV and enjoy watching your favorite games.
NFL Plus: one-stop solution for all
NFL Plus is the most affordable option to enjoy NFL games without cable, and you can subscribe to any of its two plans.
The base plan costs $4.99/month and allows access to in-market NFL games on your tablets and mobiles.
The premium plan costs $9.99/month, and you enjoy out-of-market action of each NFL game.
Limitations on device use can be a significant drawback, but affordability outweighs its disadvantages.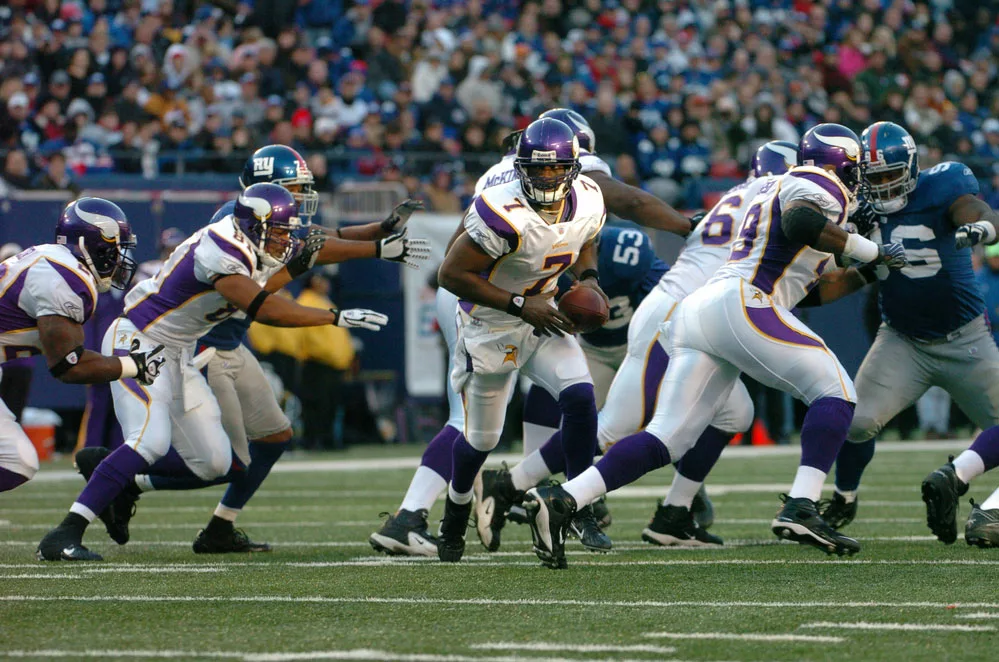 Caption: Tarvaris Jackson, Quarterback for the Minnesota Vikings, in-game action during a regular season NFL game
Try some new streaming services:
Some streaming services offer live premium channels that air live NFL games for a fraction of the total cost.
Peacock Premium starts at $4.99/month and covers all NFL broadcasts on NBC. Isn't it exciting to watch Sunday night football and some NFL playoff games for five bucks? Further, remember the benefits of peacock's vast library of movies and shows.
It's not only peacock that offers live NFL streaming service. There are several others offering streaming services at similar costs.
Watch NFL for free:
Get a long-range antenna with your TV, which can pick programming from local channels like NBC, FOX, and ABC so that you can watch local and in-market NFL games for free.
Another option is to get access to the NFL channel through free streaming services like Tubi, Pluto Tv, Peacock, etc. Though live games are impossible, you can always stay abreast with NFL footage and other content. Among these, only Tubi offers FS content on demand.
Last but not least, remember the NFL's social media profiles and Youtube channel, where you get access to newly updated content every day, like show clips, previews, and game highlights. 
Conclusion
So, cut the cable cord and stream live NFL channels. Take advantage of the action, whether preseason or post-season. For help regarding TV/mobile and ethernet cables, contact Cloom. We deal in all cable assemblies used in industrial and telecom applications.