Are you looking for an alternative to Chromecast? Chromecast is a great device, but other options may better fit your needs. Whether you're looking for more features or a different brand and model of streaming device, this is the best place. This article will discuss some of the best streaming gadgets that serve best as Chromecast alternatives.
Table of Contents
Amazon Fire TV Stick 4K
This Fire stick tv is a powerful streaming device that allows access to your favorite services. You can access channels like Netflix, Hulu, YouTube, and more.
This compact device has a quad-core processor. This means it can stream content in up to 4K resolution and HDR with Dolby Atmos audio support. All these features provide an unparalleled entertainment experience.
Plus, it has 8GB storage for apps and games and the Alexa Voice Remote. So you can search your content or movies using your voice effortlessly.
The convenient size also makes this stick perfect for hiding away while achieving excellent performance. Unfortunately, one downside is the constant reminder of the Prime member subscription at every turn.
Nonetheless, its features and affordable price tag make it an ideal device. It also makes it one of the most capable Chromecast alternatives available today.
Roku Streaming Stick+
The Roku Streaming Stick+ is for people who want something small yet powerful enough to keep up with their demands. This little stick boasts a powerful quad-core processor that allows you to stream in Full HD.
It also provides faster loading times between apps while taking up minimal space behind your TV. It has over 300 channels, including premium ones.
You can access channels like HBO GO, CBS All Access, and SHOWTIME Anytime included in its package. Plus, Google Play Movies & TV access makes this a great choice. This is especially true if you seek an alternative to Chromecast without sacrificing quality or features.
Tv stick with its remote
NVIDIA SHIELD TV
NVIDIA Shield TV is the perfect choice for gamers. It's even more ideal for those looking for a streaming media player that can handle gaming and ultra-HD video playback. It was one of the most popular Chromecast audio alternatives 2021 category.
This top-of-the-line set-top box packs an impressive punch with its Tegra X1 processor and 3 GB of RAM. These allow it to run Android titles at 1080p 60 FPS at up to 4K HDR.
You can also experience High Dynamic Range support while using this alternative Chromecast. The voice-activated remote also supports Google Assistant integration and access to NVIDIA's cloud gaming service.
The presence of GeForce Now is also ideal for those who crave an even more extensive library of games.
Motion-activated backlit buttons make navigating easier without needing sight. Equally, its unique remote locator feature lets you quickly find lost remotes within your home.
These features provide security and convenience when using this device in your household. They also make Nvidia shield tv one of the best Chromecast alternatives in the market.
TV box with its remote on a white background
Apple TV 4K
The Apple TV 4K is the perfect choice for those already in the Apple ecosystem. You can access streaming services like Netflix, Hulu, and iTunes, plus Airplay support.
This allows you to share content from Mac or iOS devices straight to your TV. On top of that, HDR with Dolby Vision and Dolby Atmos audio create an immersive viewing experience.
The Siri Remote allows you to search with your voice while controlling other compatible home kit products. Plus, its interactive and intuitive controls provide a smooth integration of your devices with unique home accessories. Surprisingly, it has one of the market's best budgets, ranging from $129.
Tv box remote on a white background
Amazon Fire TV Cube
The Amazon Fire TV Cube is another excellent option. Especially if you want a streaming device that offers something extra than what Chromecast offers, this cube-shaped device combines streaming capabilities with Alexa smart home features like controlling lights and thermostats.
This is possible via voice commands when connected to compatible devices throughout the house. With 4K HDR support, support for Dolby Atmos Audio, and a powerful hexacore processor, this cube packs plenty of power under its hood at an affordable price tag.
Setting up tv 
Samsung AllShare Cast
If Samsung is more up your alley, then the AllShare Cast is also worth considering. This is because it doesn't require any additional hardware setup, unlike Chromecast.
Additionally, it uses built-in Wi-Fi Direct technology. This allows users to stream videos directly onto their TVs wirelessly from their mobile devices without hassle.
This is possible only if both devices are on the same network connection. However, the video resolution isn't as high compared to other alternatives.
It lacks additional features such as voice search or gaming capability. These features are best suited only for casual users seeking basic streaming solutions.
Casting audio to another device using AllShare 
Xiaomi Mi Box S
The Xiaomi Mi Box S offers an impressive combination of affordability and power to stream 4K and HDR content. With its simple user interface, you can access all the top streaming services like Netflix, Hulu, and YouTube.
You can also use voice search with Google Assistant already integrated into the device. It also has a Bluetooth remote to control your TV's volume, switch inputs, or turn it on/off. Using this streaming device means you don't need to own a smart TV.
However, you can still get ultra-smooth video playback at 60fps data processing speeds. The audio and video decoder are built-in, so no additional extensions are necessary when watching shows and movies. This makes it an ideal Chromecast audio replacement.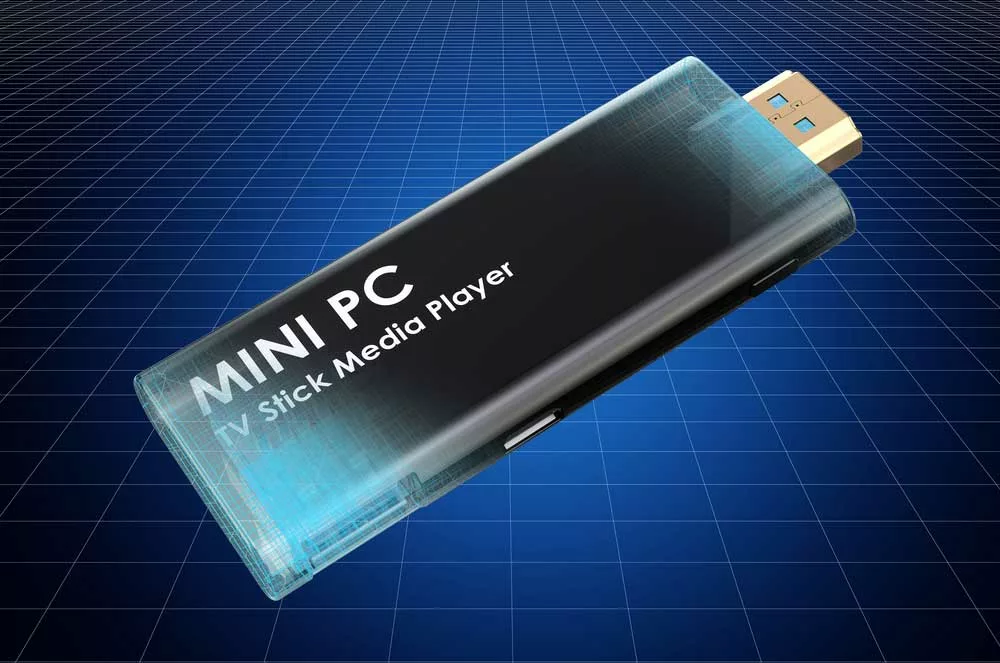 A Tv stick Media player
Conclusion
Finding the ideal Chromecast replacement does not have to be a daunting task. The Amazon Fire TV Stick 4K offers exceptional HD streaming.
Equally, the Roku Streaming Stick+ guarantees lightning-fast access, and NVIDIA SHIELD TV is an ideal fit for gamers. Apple fans should explore the Apple TV 4K, and Fire TV Cube provides additional smart home abilities.
Xiaomi Mi Box S fits the bill for those on a budget or with high energy demands. At the same time, Samsung's AllShare Cast stands out because of its included Wi-Fi Direct technology. With numerous options accessible at various price points, it's easy to find one that meets your requirements. All these options will exceptionally furnish your outstanding streaming experiences.