About HDMI 1.4 vs. 2.0 Cable, Introduced as an improved version of HDMI 1.4, HDMI 2.0 is mainly a standard for hardware and software. 
However, to make HDMI 2.0 work, it is essential that both ends, input and output, support the standard. 
But many HDMI 1.4 cables can work just fine with HDMI 2.0.
Then what is the main difference between HDMI 2.0 and HDMI 1.4 cables?  Let's get answers to all these questions in the following blogspot.
Table of Contents
Evolution of the HDMI standard
As the HD technology behind audio and video advances daily, the HDMI specifications for equipment and cables are also being modified to ensure better compatibility and superior performance.
Here is a table describing all HDMI technologies that have evolved so far with their audio/video supporting features.
HDMI specification
Year
Video support

Video Uses 
Audio support
Max resolution@ refresh rate
Max transmission rate
HDR
1.0
2002
1080p at 60 hertz
4.95 Gbps
No
Enjoy standard HDTV, media streamers and Blu-Ray players
Eight audio channels
1.1/1.2
2005
1440p at 30 hertz
4.95Gbps
No
Enjoy standard HDTV, media streamers and Blu-Ray players
Enjoy playing video games; Take benefit of all HDR TV features
1.3/1.4
2009
4K at 60 hertz
10.2Gbps
No
Experience 3D graphics and deep color
Dolby TrueHD, ARCDTS-HD
2.0
2013
5K at 30 hertz
18 Gbps
YES
Enjoy playing video games; Use design software
32 audio channels, DRA, HE-AAC
2.1
2017
8K at 30 hertz
48 Gbps
YES
Enjoy playing video games;Take benefit of all HDR TV features
eARC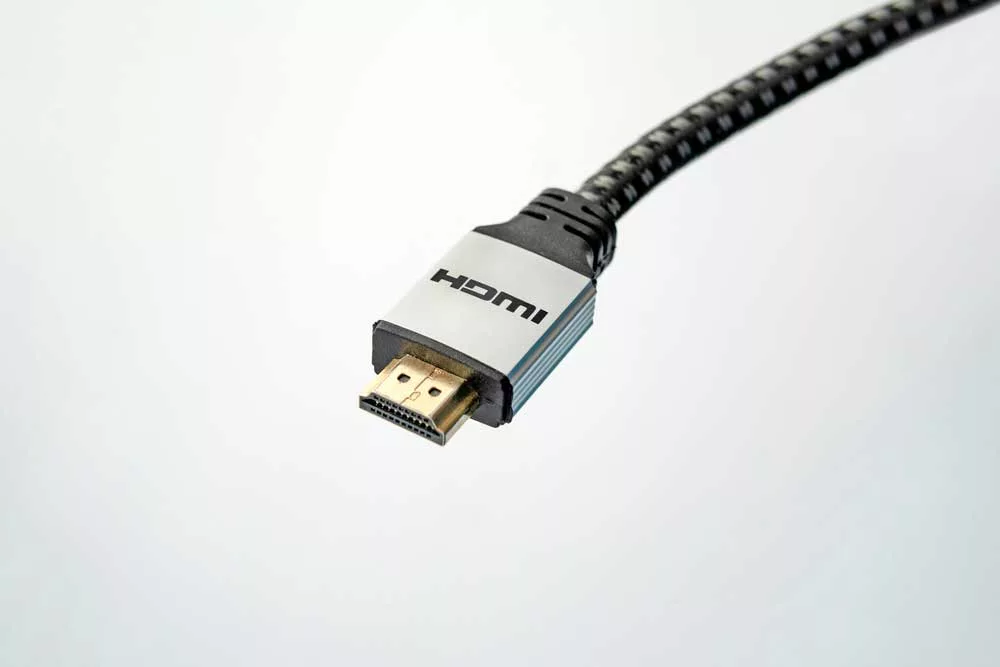 Gold-plated HDMI cable assemblies 
HDMI 2.0 Vs. 1.4: Comparison
Let us compare these two most common versions in respect of various features.
4K video at 50p and 60p:
HDMI 1.4 introduced the bandwidth to transfer 4K video signals, limited to only 24 frames per second.
 However, HDMI 2.0 can deliver 4K videos at 50-60 frames per second without compromising quality.
24 or 30 frames per second speed is good for watching films.  But sometimes, you may need an extra speed of 50 or 60 frames per second in gaming. 
Also, several films nowadays are shot at higher frame rates to give you an entirely different viewing experience.
Enough bandwidth of 10-bit and 12-bit color at 4K:
The HDMI 2.0 can transfer 4K videos at 10-bit and 12-bit color depth, while HDMI 1.4 is limited to 8-bit only.
What is the difference between 8-bit, 10-bit, and 12-bit colors?
Mainly, the bit color tells you how much information gets delivered in each pixel's color. An 8-bit color forms a color palette of 16.7 million colors.
In a 12-bit color, an image renders color information more specifically than an 8-bit one.
 It can form a more profound and richer color palette of around 68.7 million combinations. 
This exponential increase of the data in each pixel makes 4K data transfer in 12-bit a heavy task.
While buying any device, if you see deep color labeled there, it has a high bit color capacity. 
Due to this color-bit technology, you get videos in more and brighter colors.
Dual videos streams at the same time:
Thanks to the high bandwidth capacity of 18Gbps, HDMI 2.0 can support dual video streaming on the same screen. 
It can simultaneously accommodate two 1080p audio and video streams, where two people may be watching the same TV screen but enjoying different content. 
Further, coupled with 3D glasses, two people can stream different 3D content simultaneously.
Also, one may play video games, whereas the other may enjoy his favorite movie on the same screen.

In a 4K TV, the split resolution due to dual streaming shall not be as perceptible as with a 1080p TV.
Up to 32, 1536KHz audio channels and Dolby Atmos:
HDMI 2.0 has many updates for audio which was not there in HDMI 1.4. You can now send 32 channels instead of just eight.
So, you can enjoy Dolby Atmos in your home theater systems, which was once a monopoly of high-end cinema systems.
Dolby Atmos lets you enjoy accurate and crisp audio, making the sound like 3D. 
As a result, you get an immersive theater experience without installing dozens of speakers around your TV.  
Atmos receivers can deliver spatial audio by Atmos mix and HDMI 2.0  with your conventional speakers only.
HDMI 2.0 has also improved the audio stream quality. You can now get sample rates of up to 1536KHz, which means in a full 32-channel system, you can get it up to 48KHz.
Control all gadgets through HDMI:
HDMI 2.0 has reworked CEC and introduced it as CEC 2.0 (Consumer Electronics Control 2.0).
HDMI-CEC is a function that allows different connected devices to talk to each other. 
In short, this feature will enable you to control multiple devices through one remote, thus, adding convenience to your life.
Though the feature was also functional in HDMI 1.4, HDMI 2.0 has improved it as it allows you to control 15 devices with one remote.
So, you neither have to buy expensive universal remotes nor get busy with lengthy setups of your phone IR's transmitter.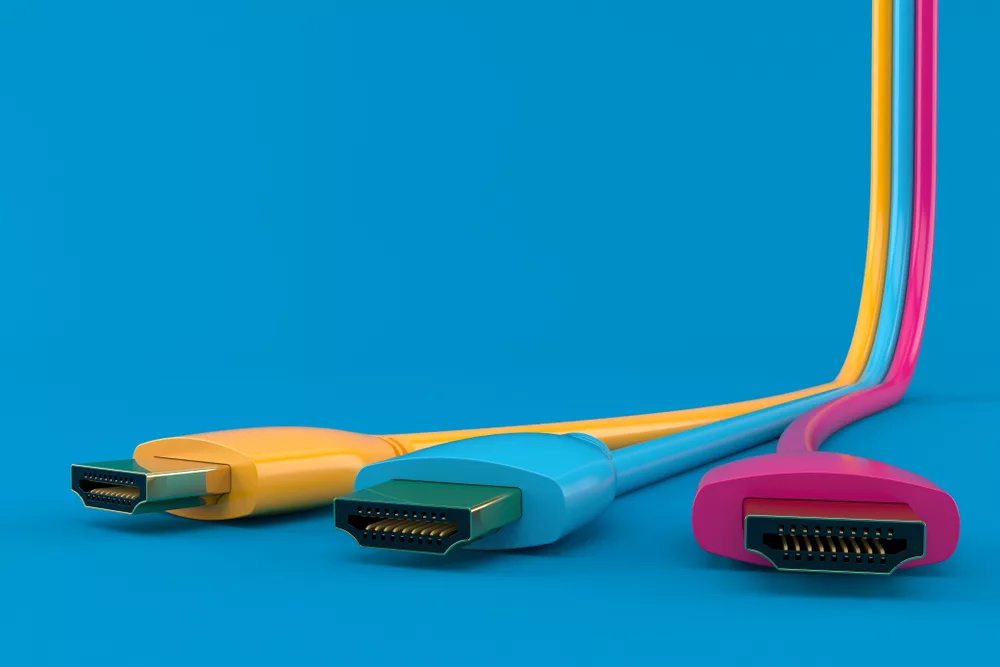 HDMI cable assemblies in different colors
Will HDMI 2.0 cables be backward compatible with 1.4?
Yes, the different versions are backward compatible as the connector has no change.
However, you can expect minor changes in the cable's physical construction. 
The pin count remains the same, but wires and shielding configuration and arrangement may change slightly to enhance performance.
You must note that you may require a new cable to support the functionality of the HDMI ethernet channel feature. 
You must use an HDMI standard or HDMI high-speed with an ethernet cable to take advantage of the ethernet communication feature.
 Further, devices using automotive connector systems or new micro HDMI connectors will also require new cables as being new, these form factors did not exist earlier.
The below table describes different HDMI cable types and their performance capacity.
| | | | | |
| --- | --- | --- | --- | --- |
| Type of cable | Resolution | Refresh rate (in Hz) | Bandwidth | HDMI version |
| Standard HDMI (Category 1) | 1080i or 720p | 30 | 5 Gb/s | 1.0-1.2a |
| Standard with Ethernet* | 1080i or 720p | 30 | 4.9 Gb/s | 1.0-1.2a |
| High-speed HDMI (category 2) | 1080p and 4K | 30 | 10 Gb/s | 1.3-1.4a |
| High speed with ethernet | 1080p and 4K | 30 | 10.2 Gb/s | 1.3-1.4a |
| Premium high-speed HDMI (Category 3) | 4K | 60 | 18 Gb/s | 2.0 a and b |
| Ultra high-speed HDMI (Category 4) | 8k and 10k with an HDR TV | 120 and 240 with an HDR TV | 48 Gb/s | 2.1 |
*You can use HDMI with Ethernet features in devices requiring internet access for their entertainment updates and routine updates. 
Devices like surround sound receivers, cable TV,m displays, Blu-Ray players, and game consoles can use this feature. 
With this feature, you need not connect each device to a separate Cat5/Cat6 cable. A single HDMI network connection will support multiple devices.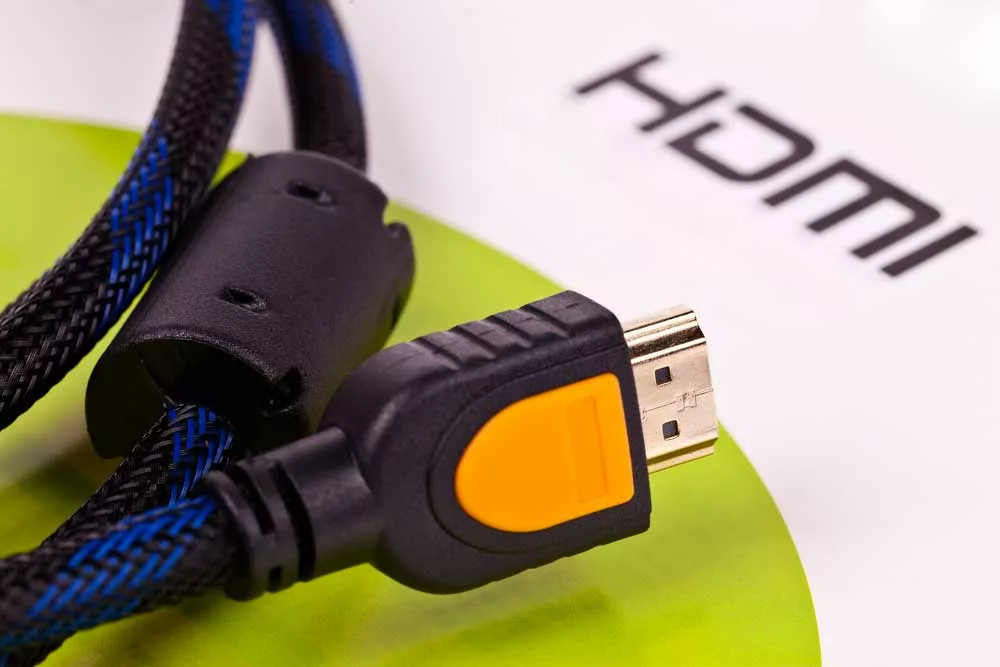 Molded HDMI cable assemblies 
Conclusion:
HDMI 2.0 is all about better bandwidth which makes all standards possible. 
But no matter which version your HDMI devices (HEC, automotive and micro connector systems not included) are, they are compatible with existing cables.
If you have any specific needs for HDMI cables, contact Cloom. We deal in a wide range of cable assemblies and wiring harnesses that fulfill the different requirements of our customers.