With the HDMI v1.4, You need extraordinary bandwidth when streaming ultra-high-definition videos, such as 8K and 4K. The bandwidth required is so high that you must invest in structured wiring solutions. In other words, you need Ethernet terminations running at different points in your house.
Once the installer completes a structured wiring job, what do you do next? You'll likely connect different devices, including Blu-ray players and gaming consoles, to the new network. You're likely using the same cables for years: HDMI v1.4. Do you know what it is and how it works?
Read on to learn more.
Table of Contents
Evolution of the HDMI Standard
HDMI has been with us since 2002. Since then, the field of audio-visual capabilities has witnessed many advances. As video formats advance, data rates increase. There has been a need to control many new capabilities and facilities.
Consequently, cable experts have launched several HDMI versions to keep up with these advancements. 
Check the table below to see how the HDMI standard has evolved:
Specification
Year
Video
Audio Support
 
 
Max. Resolution Refresh Rate*
Max. Transmission Rate*
HDR
 
HDMI 1.0
2002
1080p @ 60 Hz
4.95 Gb/s
No
8 audio channels
HDMI 1.1/1.2
2005
1440p @ 30 Hz
4.95 Gb/s
No
DVD-Audio, One-Bit Audio
HDMI 1.3/1.4
2009
4K @ 60 Hz
10.2 Gb/s
No
ARC, Dolby, TrueHD, DTS-HD
HDMI 2.0
2013
5K @ 30 Hz
18.0 Gb/s
No
HE-AAC, DRA, 32 audio channels
HDMI 2.1
2017
8K@ 30 Hz
48.0 Gb/s
No
eARC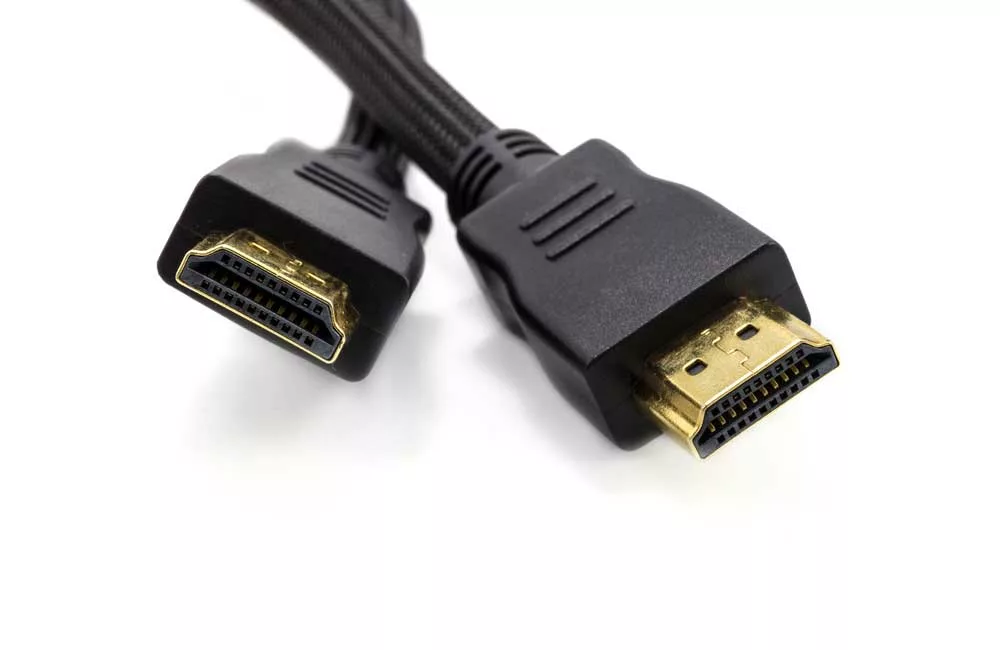 An HDMI standard was released in 2002.
What is new with HDMI v1.4?
HDMI 1.4 hit the market on June 5, 2009. It comes with the following new spec:
HDMI Ethernet Channel
This HDMI version comes with a new addition: A data channel that enables bi-directional, high-speed communication. Hence, connected devices can now share an internet connection without plugging separate Ethernet cables into each device. Content sharing is also possible for all connected, enabled devices, including HDTVs, Blu-ray players, and satellite receivers.
The new HDMI version comes with a data channel.
Audio Return Channel
This spec will impress you, especially if your TV has its inbuilt content source, such as a DVD player or Tuner. With this new spec, your TV can send an audio signal to an AV receiver for playback and processing. In other words, you don't need an extra cable connection, such as a digital audio cable, from the receiver to the TV.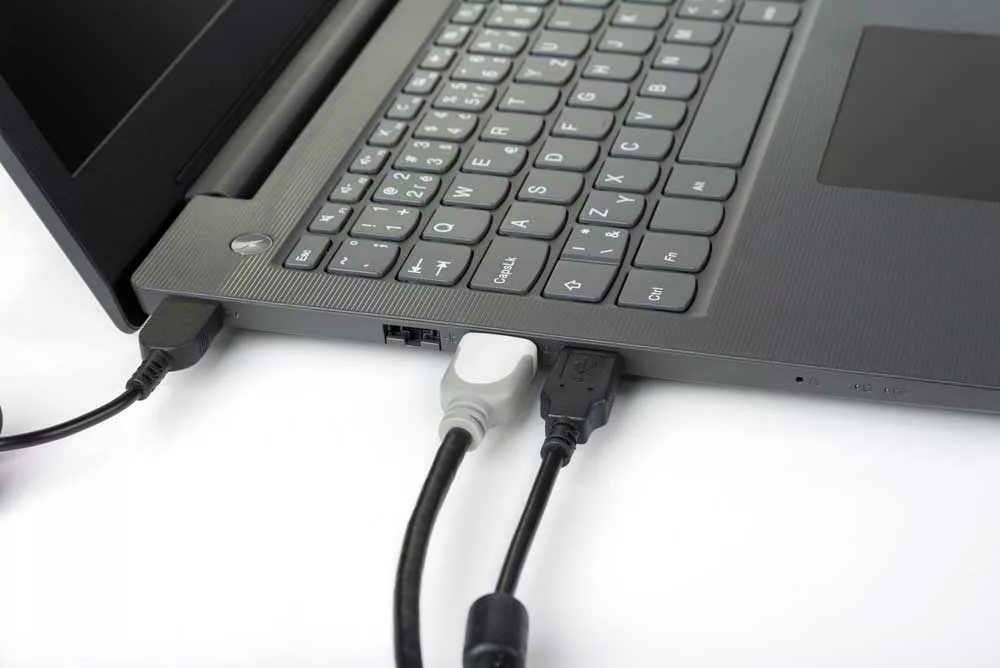 The HDMI 1.4 comes with an audio return channel.
3D Over HDMI
This new spec defines common 3D resolutions and formats for all HDMI-enabled gadgets. As such, the feature standardizes the output/input for movie applications and 3D gaming. In other words, it facilitates and supports 3D resolutions up to double-stream 1080p.
4K x 2K Resolution Support
If you're looking for a cable that supports extremely high HD resolutions, HDMI 1.4 got you sorted. For instance, it can efficiently support very high HD resolutions, four times that of a standard 1080p device. This new specification allows the HDMI cable to transmit digital content like the sophisticated Digital Cinema systems used in modern movie theaters.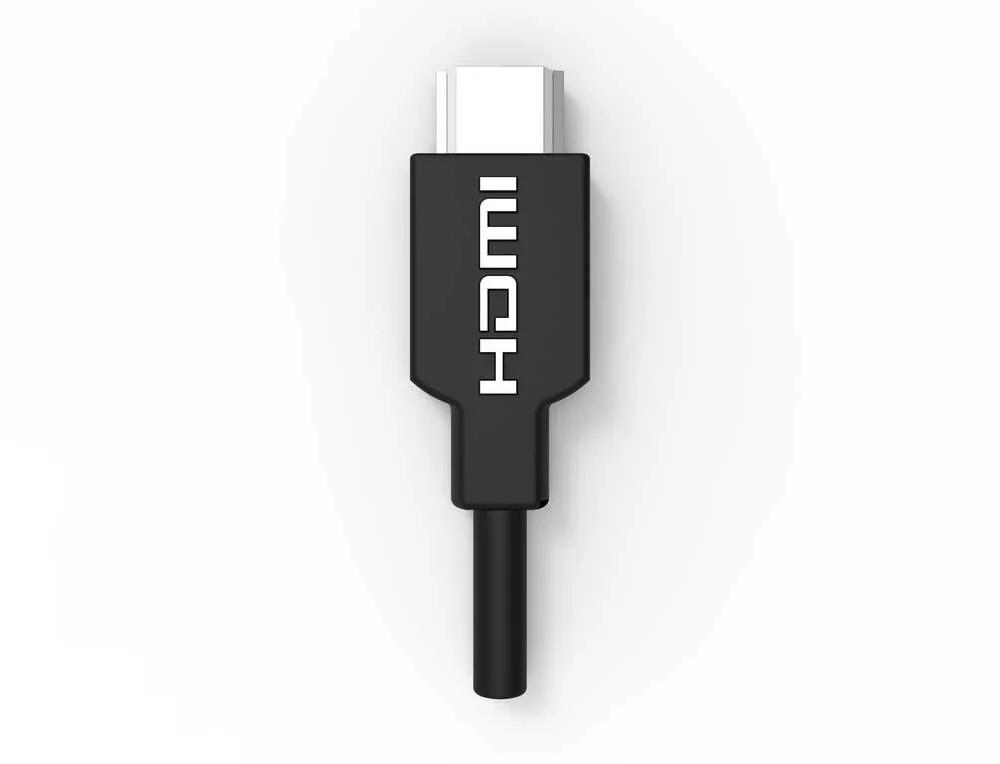 The HDMI 1.4 has advanced features that support high HD resolutions.
Content-Type
Another attractive feature of HDMI V1.4 is automation. With this spec, human intervention isn't necessary for picture setting selection. In other words, the cable analyzes the content type it receives and determines the correct viewing mode. When you select a new source device and content type, the HDMI cable switches modes. Some of the content profiles it supports in its different modes include movies, gaming, text viewing, and photography.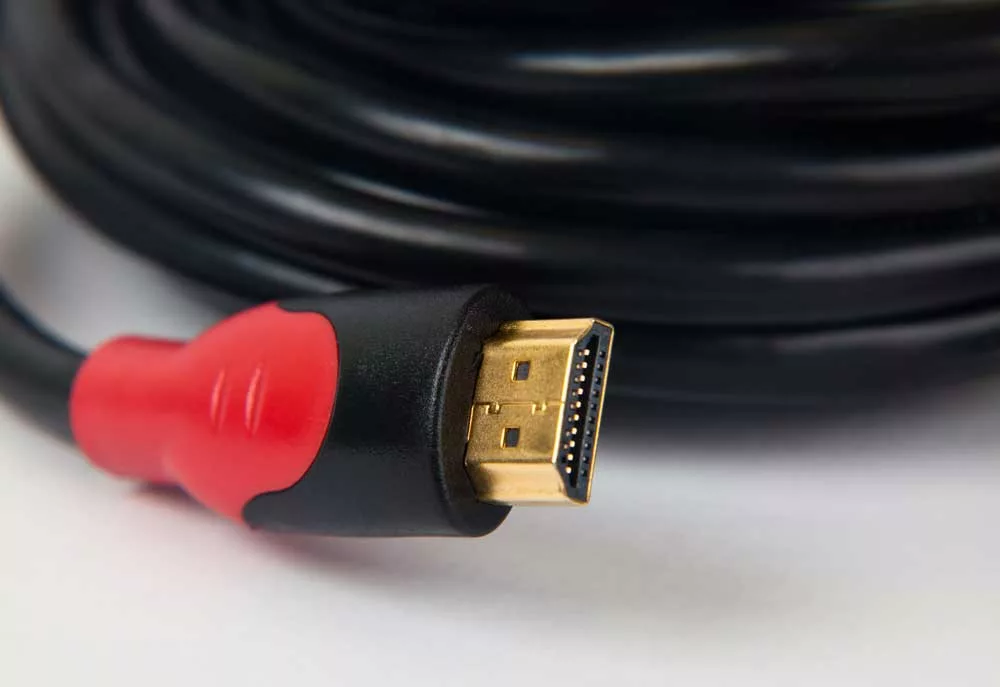 The HDMI 1.4 automates picture setting selection.
Expanded Support for Color Spaces
The HDMI v1.4 can support color spaces found in digital still cameras. Hence, it gives you more accurate and deep color rendering when you're viewing digital photos.
HDMI Micro Connector (Type D)
If you're looking for an HDMI cable that you can use on your portable device, such as a cell phone, v1.4 got you sorted. This new spec comes with a 19-inch pin HDMI connector that works on several portable gadgets, including digital cameras, smartphones, and portable media players.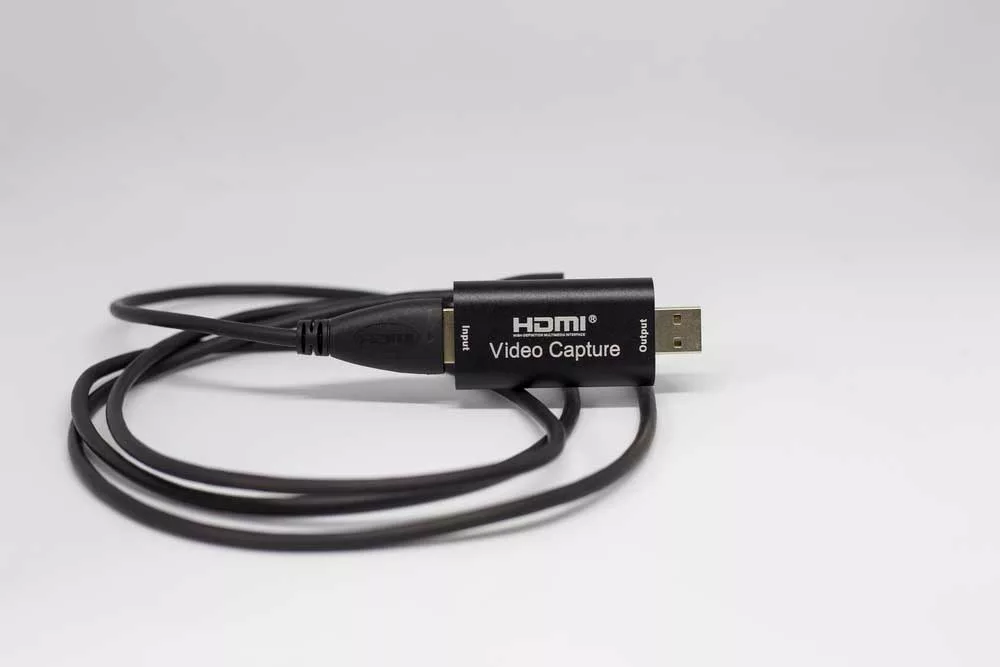 The HDMI micro connector works with most portable devices.
Automotive Connection System (Type E)
Type E is another amazing feature that you can use for in-vehicle HD content distribution. It has unique features that allow it to withstand rigorous environmental issues found in automobiles. In other words, it can withstand vibration, heat, and signal interference.
What Has Not Changed with HDMI V1.4?
Despite its many new features, two things have not changed with HDMI 1.4. These include:
Cable Bandwidth
Currently, 10.3GHz is the standard bandwidth that supports the latest HDMI features. In this context, any cable with this bandwidth qualifies as a High-Speed HDMI cable.
Connector Style
Even with the introduction of HDMI Micro, the standard HDMI connector for common devices hasn't changed in HDMI 1.4. The connector style doesn't change to ensure compatibility with most HDMI-enabled devices.
The HDMI 1.4 is considered a high-speed cable.
How Will the New HDMI 1.4 Cabling be Marketed?
All the HDMI cables that meet the 1.4 specification requirements will not be marketed using version numbers. Instead, cabling products that support the specification will be marketed using four names:
HDMI High Speed
HDMI High Speed with Ethernet
HDMI Standard
HDMI Standard Speed with Ethernet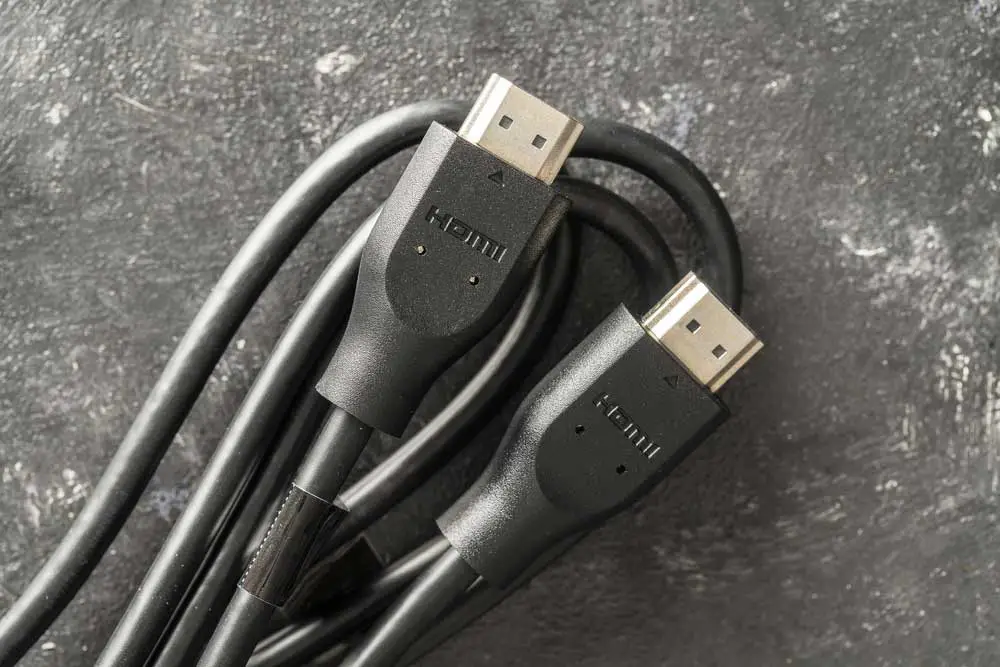 The new HDMI 1.4 will be marketed in four names.
Will HDMI v1.4 Be Backward Compatible?
Yes, it will remain backward compatible. As long as the connector doesn't change, core capabilities will be consistent. Nonetheless, you need an HDMI high speed/standard with an Ethernet cable if you want to enjoy v1.4's new Ethernet communication feature.
The HDMI 1.4 doesn't change the connector.
Must A New Cable Be Installed to Enjoy the New HDMI v1.4 Features?
No. Most features found in the HDMI 1.4 are compatible with existing cables. However, it would be best if you had a new cable to enjoy the HDMI Ethernet Channel feature. Moreover, you'll need a new cable if you have a device that uses the Automotive Connection System or HDMI Micro Connector.
HDMI 2.0 vs. 1.4: What has been improved?
When HDMI 2.0 was announced in 2013, many people weren't sure if it could work with their TVs. However, this new HDMI version is friendly and can work with all cables designed for the 1.4 version. Here is a summary of how the two differ:
What is hdmi2?
The 2.0 version is more about maximum bandwidth but not resolution. While HDMI 1.4 systems transfer data at up to 10.2 Gb/s, the 2.0 systems can do it at up to 18 Gb/s.
4K Video At 50p and 60p
HDMI 1.4's bandwidth can deliver 4K video at 24 frames per second. On its part, HDMI 2.0 can do the same without compromise at about 60 and 50 frame rates per second. This enhanced speed and video resolutions are ideal for gaming.
Enough bandwidth for 10-Bit And 12-Bit Color At 4K
Due to its extra bandwidth, HDMI 2.0 can transport 4K video at 12-bit and 10-bit color depths. However, HDMI 1.4 could only do it at 8-bit color depth. Hence, HDMI 2.0 guarantees you high-definition images and video resolutions.
Dual Video Streams to The Same Screen
When it comes to HDMI 2.0, bandwidth is everything. With 18Gb/s, this cable can deliver two different video streams to your screen. In other words, the maximum bandwidth allows a comfortable pipe to transport two high bi-rate streams. However, such a dual stream isn't possible with HDMI 1.4.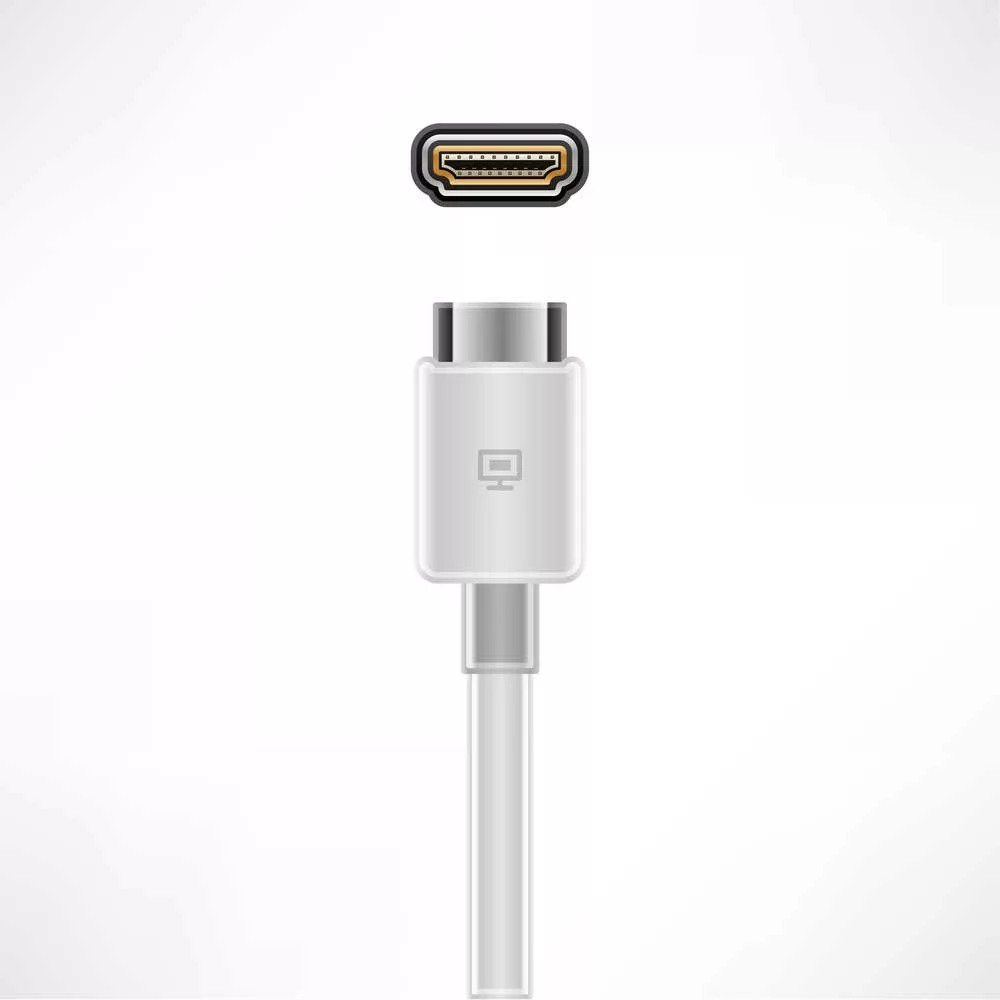 The HDMI 2.0 supports dual streaming to your screen.
Up To 32, 1536khz Audio Channels, And Dolby Atmos
Unlike HDMI 1.4, HDMI 2.0 caters to AV audio. It can transmit up to 32 channels. It gives you super audio, making the sound feel 3D.
Control All Your Gadgets Through HDMI
HDMI 2.0 has a unique Consumer Electronics Control (CEC 2.0) feature. This specification allows you to control up to 15 devices with only one remote control. Although the feature was in HDMI 1.4, it is enhanced in HDMI 2.0.
HDMI 2.0 is an advanced version of HDMI 1.4.
Conclusion
Cable manufacturers occasionally modify HDMI equipment to ensure maximum performance and broad compatibility. As a result, there have been several versions of HDMI spec, version 1.4 being one of them. This new spec has amazing features that support extremely high HD resolutions, content sharing, and automated picture settings.
Nonetheless, HDMI 2.0 has more attractive features than v1.4. This latest tech trend shouldn't scare you, as you can use cables designed for 1.4 systems with v2.0 devices.
If you need high-quality cables, contact Cloom today.