How to choose an HDMI cable? HDMI has several versions and you can find a variety of HDMI cables to support all these versions. 
Further, HDMI technology is quite prominent and is evolving daily, adding new features. 
However, this does not mean you must buy the latest HDMI cables; instead, check what features you require and choose an HDMI cable.
For example, suppose you have purchased an HDMI cable that supports 4K, but your device does not support 4K. 
Then what's the benefit of buying such high-cost cable?
This blog post gives you a better understanding of how to choose an HDMI cable by asking you some questions.
Table of Contents
Which HDMI cable type do you need?
Different versions of HDMI Devices
| | | |
| --- | --- | --- |
| Versions | Resolution/refresh rate | Features |
| HDMI 1.0 | 1920*1080, 1920*1200 at 60 hertz | – HD video-8 audio channels-Replay of Blu-ray player audio and video at full resolution |
| HDMI1.1/1.2 | 1920*1200 at 60 hertz | -DVD audio-SACD audio format-Low-volt sources like PCI–Backward compatibility with old HDMI versions |
| HDMI 1.3 | 1920*1080 at 120 hertz2560*1440 at 60 hertz | -Lip sync-Different surround sound modes like DTS–Backward compatibility with old HDMI versions |
| HDMI 1.4 | 3840*2160 at 24 hertz, 25 hertz and 30 hertz4096*2160 at 24 Hz | -HEC complaint to allow internet sharing-3D over HDMI-Picture settings according to the content-Additional audio return channel(ARC)-New color spaces including adobe RGB–Backward compatibility with old HDMI versions |
| HDMI 2.0 | 4K at 60 hertz | – 32 audio channels-Two video streaming on the same screen at the same time-21.0 aspect ratio-Rec. 2020 color space–Backward compatibility with old HDMI versions |
| HDMI 2.1 | 4K at 120 Hertz8K at 120 hertz10K at 120 hertz | -eARC-Backward compatibility with old HDMI versions |
Different types of HDMI cables available to support all these versions
| | | |
| --- | --- | --- |
| Cable types | Maximum bandwidth | Supported resolution, refresh rate and features |
| Standard speed(Category 1) | 5 Gb/s | HDMI 1.0-1.2a |
| High speed(Category 2) | 10 Gb/s | HDMI 1.3-1.4a |
| Premium high-speed HDMI (Category 3) | 18 Gb/s | HDMI 2.0 a and b |
| Ultra high speed(Category 4) | 48 Gb/s | HDMI 2.1 |
You must pick the suitable HDMI cable based on the device's content and HDMI resolution.
Do you want to have an Internet connection via HDMI?
Nowadays, people buy an HDMI cable compliant with the HDMI ethernet channel or HEC. 
Such cables work for audio and video signals, allowing network sharing between two devices. 
As a result, you don't need an additional ethernet cable for an internet connection.
The HEC-compliant HDMI cables are best used for gaming consoles with an ethernet-enabled television. 
You can connect ethernet to one device and then connect both with an HEC-complaint HDMI cable, allowing network connectivity sharing. 
However, ensure that both devices support HDMI with Ethernet.                                                                                                                             
Does an HDMI cable support ARC or eARC?
Have you ever noticed HDMI ports at the back of your television? If yes, you must have seen one port labeled ARC/eARC. 
ARC stands for Audio Return Channel, and eARC means enhanced ARC.
ARC allows your TV to send audio signals to the soundbar with an HDMI cable. 
If you leverage this ARC technology, you will get several benefits as there is less cable clutter and you can manage your soundbar with the TV remote itself.
eARC is an advanced version of the Audio Return Channel, as it has increased bandwidth and fast throughput. 
It also allows audio signals in full resolution and can transfer audio in uncompressed formats like Dolby Atmos and others.
 Note that eARC is only compatible with HDMI 2.1 cables and will not work with older cables. 
Does an HDMI cable support High Dynamic Range(HDR) content?
HDR content offers a contrast with the detailed distinction between bright and dark images. 
Some modern 4K televisions support HDR content; however, both the source and the display device must be HDR-compatible to display that.
Further, you must buy an HDMI 2.0 or higher version of the cable as you need at least 18 Gbps of bandwidth to watch such content.
Do you need special HDMI cable connectors?
HDMI connector size/style:
Depending on the different types of devices, you need different HDMI connectors. 
The most common one is HDMI-A. However, many devices still use other connectors; digital cameras use mini HDMI cables, and tiny computing devices use micro HDMI cables.
Thus, you must always check the source and display HDMI ports before buying an HDMI cable. 
On the contrary, if you already have a regular HDMI cable, you can use an HDMI adapter to get a specific connector to facilitate data/signal transfer.
Straight/right-angled connectors:
Most HDMI cables you will find in the market have straight connectors. 
However, with the wall-mounted LEC and LCD trend going up, you may need to buy one with right-angled connectors. 
They allow easy connection when there is less space between the device and the wall. 
So, if you have space issues, buy a cable with a right-angled connector at one or both ends.
Other considerations:
Nowadays, you can find premium HDMI cables in the market with gripping connectors. 
These connectors allow firm gripping to the ports and prevent accidental disconnection so that you can enjoy uninterrupted content.
Additionally, some HDMI cables come with gold-plated connectors, which prevent corrosion and enhance the life of the HDMI cable considerably.
A gold-plated HDMI cable
How long should an HDMI cable be?
Along with the connectors, you must also consider the length of the HDMI cable. 
Short HDMI cables will do if your connections include gadgets placed near each other. 
However, if your use case requires connection among far-placed devices, you must buy longer HDMI cables. 
And if they need some shuffling, consider buying a longer one to avoid length issues later.
Active Vs. Passive HDMI cables:
The standard or regular HDMI cables that you use in your daily life are passive cables. 
These cables are reversible so that you can run them in any direction. 
The major drawback of these cables is that they cannot transmit signals long distances.
 For example, the max limit for a passive HDMI cable for a 1080p signal is around 15 ft only.
Unlike passive cables, active HDMI cables are capable of transferring data over long distances. 
These cables can run in one direction as they need power from the display device's HDMI port.
As an active HDMI cable is reversible, a marking on each connector head informs about the cable's source and display end.
 An active cable can run for up to a distance of 75 ft without affecting signal quality, but they are much more pricey than passive HDMI cables.
 Thus, buying an active HDMI cable is unnecessary unless you require data transfer for very long distances.
Do you need to run an HDMI cable in the wall?
There are several protection standards for HDMI cables. 
For example, if you are running your HDMI cable in the wall, buy a CL2 or 3 rating cable. 
The rating means that cables come with a fire-resistant covering, which makes them safe for inside-wall installations.
On the other hand, if you use HDMI cables somewhere outside, get one with an IP68 rating. These cables are highly resistant to dust and water. 
Also, they offer seamless connection even in harsh weather conditions without affecting the signal quality.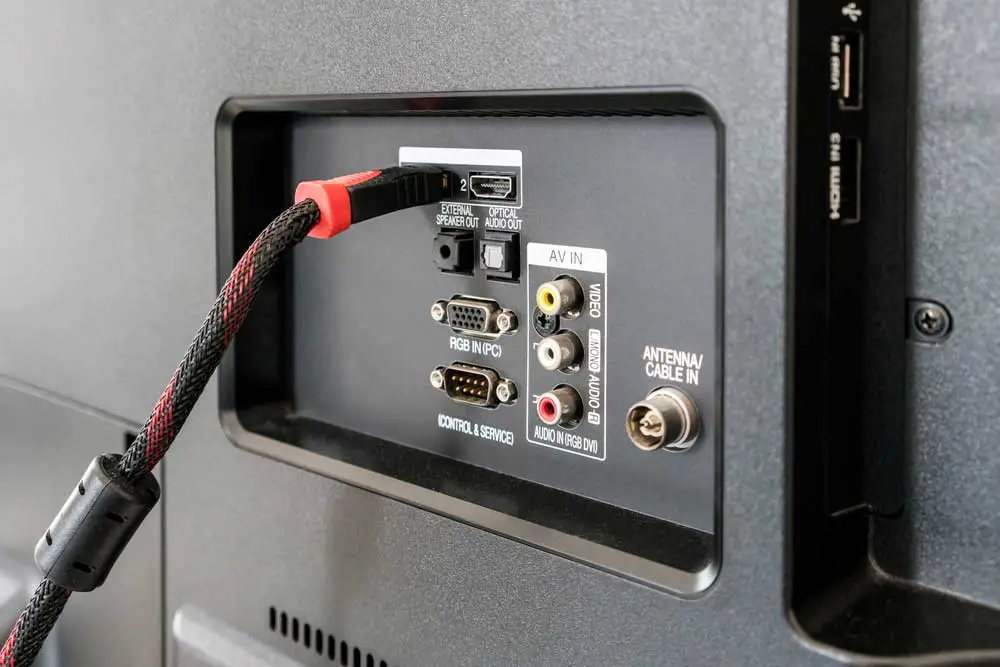 A braided HDMI cable
Do you need to buy a certified HDMI cable?
The HDMI Forum members ask for certain compliance test specifications for each cable type to ensure that the particular cable delivers what it claims.
The official certification of the cables ensures the credibility and functionality of the cable. 
Thus, always look for the "Ultra Certified cable" or "premium certified cable" hologram on the box. 
A QR code on the box must take you to your phone's HDMI certification app for verification.
Such verification ensures that your cables come after being tested and verified by the HDMI licensing administrator.
Of course, certified cables come at a higher price, but you can be confident about the quality of the product and will not feel cheated later.
Conclusion:
Today, the market is flooded with innumerable HDMI cable brands, but not all are suitable for you. 
This guide on how to choose an HDMI cable will help you find a cable that ensures reliability and durability.  Whatever type, variety, size, or style you want, you can get it from the wide range of HDMI cable assemblies at Cloom.