How to pay time warner cable? Time Warner, now rebranded as Spectrum services, is among the largest telecom companies in the US. Moreover, it offers services like cable TV, internet, and phone services with a monthly payment option.
Spectrum sends monthly bills to its users with a specific due date. Also, they sent you an email notification to remind you of the due bill. If you fail to submit the fee within that date, you might have to pay a late fee or face an interruption in services. However, this leads you to one question, how to pay time warner cable?
Well, you have come to the right place because this article will help you tackle all the issues you face during the payment. 
Table of Contents
Categories of Time Warner Bills
You can pay the optimum bills in the following categories.
Categories
Services
Cable, Internet, Phone, Sattelite
Areas of Service
Pennsylvania, Connecticut, New Jersey, New York, Washington, Indiana, Wisconsin, Florida, Alabama, West Virginia, Texas, Arizona, Kentucky, Ohio, Illinois, Colorado, Georgia, Mississippi, Nebraska, Missouri, North Carolina, South Carolina, Hawaii, Oklahoma, Virginia, Wyoming, Massachusetts, Idaho, New Hampshire, Maine, Montana, California, Kansas
Group of industry 
Internet, TV, Phone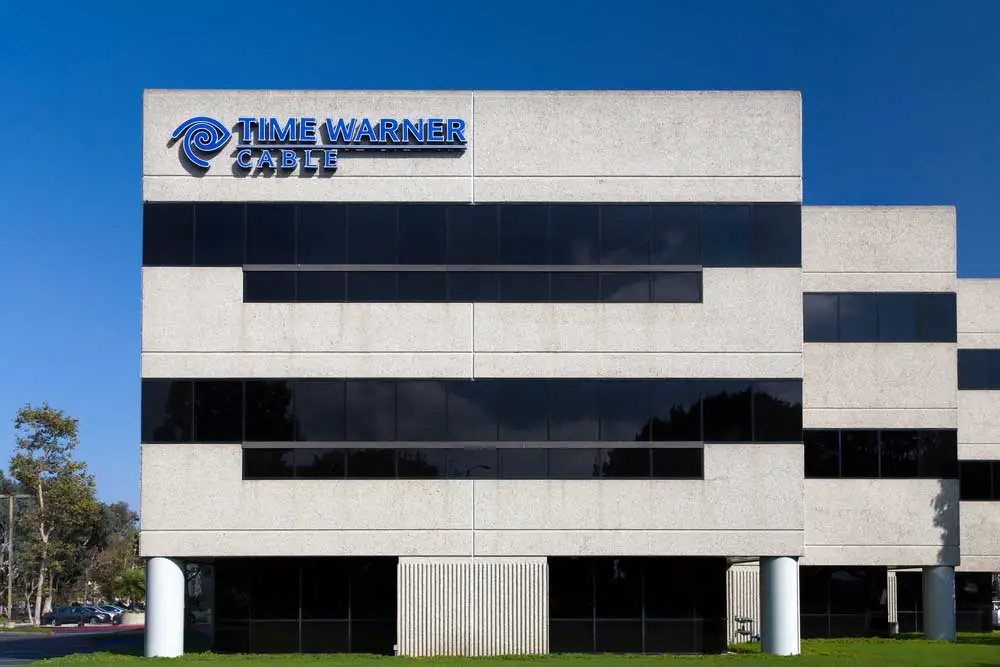 Caption: Spectrum Cable's old building
Ways to pay your Spectrum bill
Here are the popular ways to pay the Time warner bills.
Pay online.
As you subscribe to Spectrum services, they will provide you with an official account. So you can manage and view all the details online. With its help, you can also pay the spectrum bill. Simply go to the billing section of the Spectrum account and choose one of the following methods that suit you the best.
Make a One-Time Bill Payment Method
For one-time payment
Log in to Spectrum.net with your username and password, and head over to the Billing section.
Select the "Make a payment" option and choose "One-Time Payment." Then, choose the "Add payment method," enter the card details you want to use, and Save it for future use. However, this step will not be necessary if you have already made the transaction.
Click "Continue" and finish the billing process.
Make a Recurring Payment Method
To make recurring payments.
Log in to Spectrum.net as "Head of household"
Then click on the "Enroll to Auto Pay" option and enter the account details you want to use.
Keep following all the automatic prompts you get while completing the enrollment.
Hence, Spectrum.net will automatically deduct the fee each month through the auto-pay method. Also, it will clear all the remaining dues as well. Furthermore, to confirm the payments, you can use the Billing section to see the previous bills.
Use the app.
You can use the My Spectrum App, available for both Android and iOS platforms. It makes the fee payment process quite easy. Thus, to use the app.
Sign in to My Spectrum App with a username and password.
Go to the Billing tab and select the "Make Payment" option
Now, insert the payment info and the amount you have to pay.
Click the "Make Payment" button and look for the confirmation notification for the successful payment.
Pay by phone.
If you are not a computer whiz or do not have internet access, you can also pay the bill via phone. So, you can call (833) 267-6094 and reach out to Spectrum's automatic bill payment system.
Additionally, if you have any problem, you can always ask their Customer service to help you. Otherwise, you can follow the system's instructions as they are easy to comprehend. While on a phone call, you can also ask for discounts and cheap plans to subscribe to in the future.
Set up a payment through your bank.
To pay the bill through a bank account, you can log in to the bank's website or app. Thus, you can transfer the amount by putting Spectrum or Charter Communications (Spectrum Head Company) as the payee. Then, you can enter the bill amount and select the date you want to schedule the payment.
If the bank asks you for the address, you can use the one written on your billing statement. Also, contact your bank if any problem occurs in the transaction.
Go to a local Spectrum store.
You can also visit physical Time warner cable, inc stores near you to pay the amount by hand. This method is handy when you do not want all the online transaction fuss to confuse you. Hence, search for your nearest store location at https://www.spectrum.com/stores and pay the bill without any problem.
Send your payment by mail.
Spectrum also allows you to send the checks as payment via mail. Hence, you must write the specific amount on the check and make Spectrum or Charter Communications the payee. Also, add the right account number to ensure the payment is made from the right account. Then put the check inside an envelope and add the remittance part of your recent bill. Moreover, add a stamp on the envelope and put it into the mail.
Remember that this method could take several weeks or days, so send the mail before the due date. Moreover, ensure that the check won't bounce back. Otherwise, the payment will not happen, and you may get the arrears in next month's bill even though you have paid it from your side.
Here is a detailed table of Spectrum Cable Payment Addresses. 
Area
Payment Address
Wisconsin
PO Box 4639
​Carol Stream IL 60132
Pennsylvania
PO Box 0901
​Carol Stream IL 60132
Ohio
​PO Box 0916
Carol Stream IL 60132
Hawaii
​​PO Box 30050
Honolulu HI 96820
Missouri
PO Box 1104
​Carol Stream IL 60132
Tennessee, Indiana, West Virginia, Kentucky,
​
PO Box 1060
Carol Stream IL 60132
NY (except NYC), South Carolina, North Carolina, Alabama, Maine, ​New Hampshire
​PO Box 70872
Charlotte NC 28272

New York City
PO Box 742663
Cincinnati OH 45274
Idaho, Texas, California, Nebraska, Arizona, Colorado
​
PO Box 60074
The City of Industry CA 91716
Third-Party Agents
In some places, you need to pay the bills via 3rd party agents like Money Gram, Western Union, etc. You may also use local retailers and grocery stores like Walmart to pay monthly bills. However, they might charge you a convenience fee of up to $20.
Also, some local stores do not send the payment to Spectrum services on time, making your bill late and charging you a late fee. So check the authorization of each store before paying the bills through it.
Caption: Equipment for Internet and TV signals
Conclusion
Spectrum allows you to pay the bills in various ways. Hence, you can initiate the payment via online bank apps or My Spectrum App. Moreover, you can pay the bill via phone or physically visit their stores. With so many options, you can't make the payment late anytime soon.