Excellent sound quality encompasses many elements. It is about more than just acquiring top-notch headphone drivers. As a result, one has to look at the general functions of these items and how they are designed to get the music to consumers' ears. The plugs and jack audio cables sector is still stacked with different technical terminologies, figures, and signal-flow charts. It can be daunting and confusing, especially to those unfamiliar with the technology. Such complexities can also deny individuals the opportunity to have a quality sound experience from their wired stereo headphones.
Fortunately, this does not have to be the case for you. This piece will look at different aspects of jack audio cables.
Table of Contents
What is Headphone Jack and Plug?
A headphone jack is a port which individual plugs their stereo headphones into. It's often referred to as an AUX input, sound jack, or phone jack. 
The 'plug' is in another section at the edge of your stereo headphones with a cable you can place inside the jack. 
The plug and headphone jack act as electrical conductors to transmit analog signals between audio devices and your stereo headphones. Furthermore, specific headphone jacks can transmit analog and digital signals. For instance, Google Chromecast can output both signals from an output jack of 3.5mm.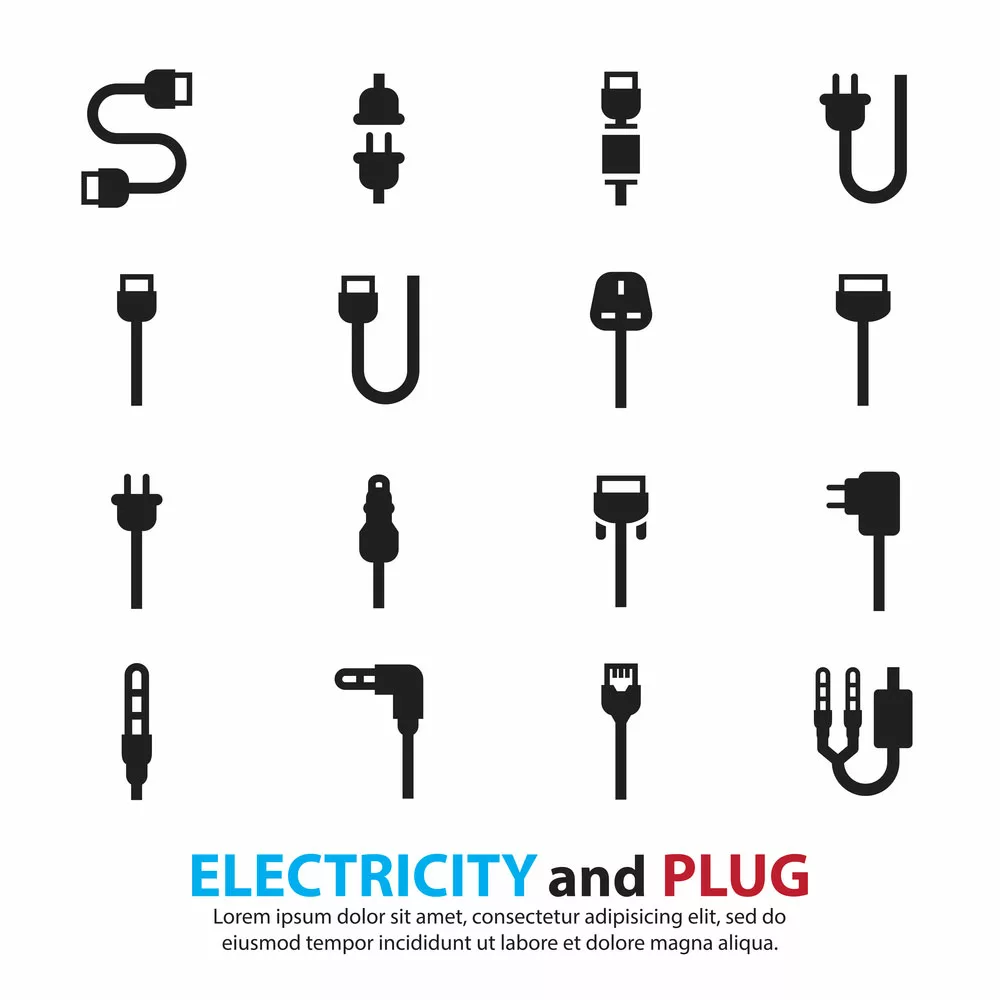 Caption: Audio Cable Plugs
How Do Headphone Jacks and Plugs Operate?
The headphone plug has a metal pin with conductors that allow transmitting auditory signals. These conductors usually come with gold, brass, or nickel finishing, each offering different durability levels.
On the other hand, a jack is merely a deep barrel properly lined with necessary conductors. Both the plug and jack conductors are given specific signals. Therefore, it's important to ensure they are compatible with each other.
The sum of conductors in the plug also equals the sum of wires in the headphone's cable. Therefore, 2 wires mean 2 conductors, 3 wires mean 3 conductors, and it goes on like that. All these should also correspond to the conductors present in the jack. 
Once you place a plug into a matching audio jack, all the conductors present should align seamlessly for the auditory signal to transmit clearly.
In the past, rounded-tip plugs were rather popular due to their wide compatibility features with various manufacturers. However, when stereo audio began to gain prominence, it required an innovative tip, eventually leading to the pointed-tip jack commonly used today.
Various Headphone Plug Conductor Configurations
The appearance of conductors directly dictates the sum of wires inside a headphone's cable. Every single wire is attached to a designated conductor responsible for carrying a specific signal. 
The plug's wiring scheme determines which conductor is assigned which signal. However, in most cases, the wiring framework for conductors tends to resemble something like the following:
There is the Tip, which is the signal wire or left channel audio signal
There is the Ring, which is the right or left channel audio signal, the common return and ground wire, or mic audio.
There is the Sleeve, the common return, ground wire, and mic audio.
One should avoid the black band for a ring, as this could cause you to use a mismatched plug and jack. Such a situation could result in the malfunction of your audio device. You should also remember that Bands aren't conductors but insulating bands that isolate the plug parts, ensuring they don't fall together.
One should familiarize themselves with plug conductors to prevent any issues or functional issues in your auditory device. Therefore, let us look at some configurations and their uses. 
2 Conductor Plug (TS)
The TS is a classic piece with a tip connector that carries an auditory signal, whereas the sleeve serves as the return pathway and ground. Nonetheless, since the ground acts as a point of orientation for the signal, it can attract interference noises, such as an antenna. The way this works is the lengthier the cable, the more likely it will pick up more interference. 
You can typically have TS connectors in instruments, guitars, and other audio platforms that don't necessarily need a long cable connection. 
3 Conductor Plug (TRS)
With a ring conductor in place (R), this conductor allows for various other functions like supporting unbalanced stereo and mono audio signals. 
4 Conductor Plug (TRRS)
This configuration is based on CTIA. The TRRS Plus is equipped with a dedicated microphone plug conductor. This feature has made it the preferred choice for most mobile devices that need a microphone and stereo auditory connection support. Its common uses are tablets, smartphones, laptops, portable devices, and gaming consoles. 
5 Conductor Plug (TRRRS)
The TRRRS configurations come with 5 conductors that allow for balanced stereophonic signals. Although standard series XLR cable connectors with 3, 4, and 5 pins are comparable, they only have pins instead of tips, sleeves, and rings. 
The TRRRS setup enables each one to have an assigned conductor to convey signals more precisely. This particular feature is one of the main reasons that balanced or stable headphone connections became popular.  
Different Sizes of Headphone Jacks and Plugs
Headphone jacks and plugs are available in different sizes. Therefore, you must have a basic understanding of such distinctions, which is one of the ways you can ensure your audio devices are compatible.
Some of the most common sizes of configurations for jacks and plugs are:
Also known as a mini or miniature jack connector, the 3.5mm is often accompanied in TRS, TS, or TRRs configurations. It typically outputs mono and stereo audio, as well as video. You can find this sort of connector on numerous mobile devices, headphones, portable music players, and video recorders, to mention a few. 
The 3.5mm jack is also universal when paired with headphones and audio gear. As a result, it is considered the typical headphone jack size.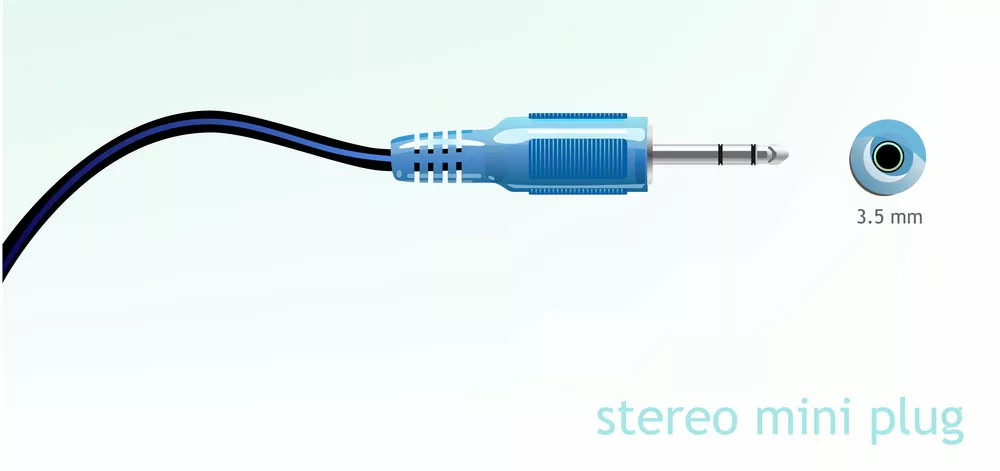 Caption: 3.5mm audio cable jack
At times referred to as the sub-mini or sub-miniature, the 2.5 mm plug is a minor variation of the 3.5mm plug. However, in terms of function, both of them are similar. The other thing is that the 2.5mm is available in TRS and TRRS configurations and can output mono and stereo audio. 
The 6.35mm, quarter-inch jack connector is the biggest and oldest. It was typically used as an old-school telephone connector. It is currently available in TRS or TS configurations and is used mainly with professional sound equipment like amplifiers and mixing instruments. 
That said, the numbers mentioned above correspond to the diameter of the plug's metal pin. However, the plug length measurements can, at times, vary. 
Conclusion
The above information can confuse anyone, especially if you are unfamiliar with audio device jacks and plugs. Fortunately, Cloom Tech is ready to lend a helping hand regarding any jack audio cable queries. Feel free to contact us for all your cable assembly needs.