As we all know, the charges of cable TV packages are different. It starts from $40 or more for a basic package while raising to $150 plus charges for premium packages offering more channels and better quality.
It can affect the household budget. Hence, most people are looking for means to watch local channels without cable to cut costs. 
There are air streaming channels you can watch for free.
This article lists ways to watch them without getting a cable or satellite TV subscription and minimizing complex cable networks. Let's dig into it.
Table of Contents
Subscribe to a Live TV Streaming Service
There was a time when Live streaming services, like Locast, were free to access. However, some big channels like NBC, FOX, and ABC sued it for the cause, and the platform lost the case, causing it to ban from the internet.
Now, you can subscribe to live TV with paid platforms like DirecTV Stream for $69.99 per month, YouTube TV for $65 per month, etc. These platforms give you access to local channels like PBS, FOX, ABC, and others. They might not be cost-saving, yet they save you from the cables and stuff, thus fulfilling its price point.
Some platforms also affiliate with channels like FuboTV for $70 per month or Vidgo for $55 per month. You can visit their website, insert the site and zip code, and see which channels they offer.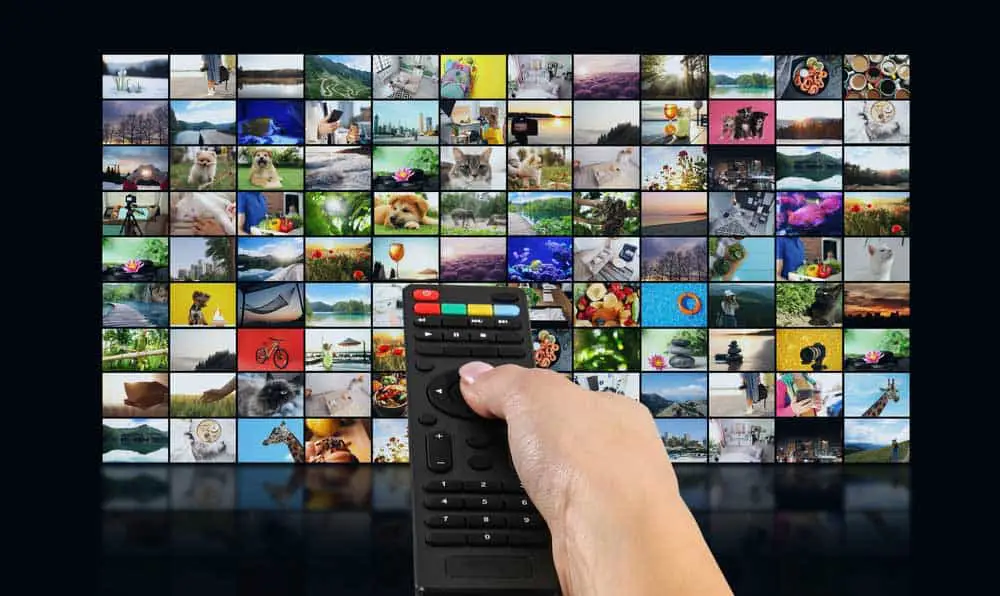 Caption: Live streaming options on a Smart TV
Subscribe to a Video Streaming Service
Video streaming and Live TV streaming offer you independence from cable services. However, you can subscribe to the former at less cost than the latter. That is due to one big difference: the later streams live content that is playing on the channel on your screens, while on the video streaming platforms, you can usually watch the pre-saved content.
Now, video streaming platforms are not limited to saved content. Instead, you can also access many live content options like Paramount+ offers NFL live games. Peacock streaming has also provided the Olympics as well as Super Bowl previously.
Additionally, you can subscribe to Hulu services for $6.99 per month if you are not too eager to watch your favorite episodes. However, you can watch many of the top listed shows on HULU, as it is a streaming service by Disney Company and NBC universal platform. It is because this platform uploads the content two or three days after the channels initially stream them.
Video Streaming Service
Get Local News with NewsON and Amazon News
Suppose you are a local news lover and want it without having a cable connection. In that case, you are lucky since two popular networks are providing the services.
These are NewsOn and Amazon News, but you must have Roku or Fire TV services on your smartphones.
NewsON is free, with ads you can have in the iOS, Roku, and Android stores. On Roku, you can have a live casting of your local news. These sites also offer more than 200 local stations without a cable connection.
Moreover, Amazon news is also a free application available to Fire TV subscribers. It has 158 channels. Hence there's no chance you will miss out on your favorite one if you live in the US.
Caption: Amazon Prime services
Watch Online on Websites and YouTube
The most cost-effective and accessible method is to forget all the streaming channels' mess and look at the content on YouTube and the official websites of the channels. Because every channel has made its youtube channel for some extra income, you will find the content you want to watch there.
The official websites also offer the "Watch Live" button on their page, so your problem solves without spending any penny. However, they might be ad-supported, and thus you cannot watch the dramas unstoppably. 
Caption: YouTube on Mobile screen
Get an HD Antenna
It will require you to understand its primary concept. The antenna catches the signal from the air and streams those channels to your TV.
If there are no channels in your area, you won't be able to receive any signals from the Air. Positioning is another critical factor.
Thus, before purchasing an HD antenna, you can use the website for your company to perform a location search, which determines how many channels you can receive if you connect an HD antenna.
If no channels are in your area, spending money on the setup will be a complete loss. 
For example, suppose a person adds his address of a state in the US, and he does not tick the option of raising the antenna to a certain height.
Then, he will get around 52 local channels in its HD connection.
However, if he raises the antenna at least 30ft above ground, he will be able to receive more local channels than before.
The extra channels do not matter if they aren't streaming your favorite content.
So, you can get a good amount of local content stream without raising the antenna from 40+ miles away from your residence.
Caption: HD antenna to receive TV signals
Conclusion
All and all, you do not need cable networks to watch your favorite TV channels since modern technology allows you to stream them without cable systems.
You need to spend money on Live TV channels, video streaming services, or HD Antenna setup.
However, only some sources need money. You can also get the content on YouTube and the official website of your favorite channel for free.