In some devices like a Focusrite Saffire Pro 24 DSP or something similar, you will see ports as "Optical In" and "SPDIF In." Now, this might intrigue you if they are different or not. Some people believe that they are the same since both are digital connections. Also, they try to use them interchangeably and fail. Why? Because the protocols and builds they follow are different. Today we will discuss SPDIF optical audio cables step by step. 
Table of Contents
Basic Difference between SPDIF and TOSLINK optical
SPDIF is a protocol for interconnectivity that can use optical cables in certain situations. On the other hand, there is another connection format known as TOSLINK optical, which is similar to but older than SPDIF. As the industry evolves, the applications of each connection have shifted. Hence, the choice of the audio format depends on the specifics of your setup and process.
Here is a table to define the basic difference between the two terms
| | | |
| --- | --- | --- |
| Factors | SPDIF | Optical |
| Overview | Best for audiophiles that work on digital signals with low latency audio | Best for Home Theaters and Hi-Fi uses while giving wide range compatibility and less power usage |
| Signal Quality | Noise-free to some extent, but may have some distortion | No distortion at all |
| Interference | Possible due to the passage of electromagnetic current in it | No interference due to light impulse technology |
| Application | Stereo in/out cables for TV speakers, DVD players, and expert audio devices | Transmits Dolby decoders to consoles, AV, and simple sound equipment |
| Limitations | Only supports digital signals and cannot handle lossless formats | Only supports stereo and 5.1 channels and cannot supports lossless formats |
What is SPDIF Cable?
Caption: SPDIF digital cable
Sony/Philips Digital Interface (SPDIF) is an audio transport interface developed by Sony and Philips. You can use it to send sound from one gadget to another. Moreover, it works for transferring signals digitally without first converting them to analog. It is because it does not want to degrade the quality of an audio signal during the signal conversion, which will lead to a disturbing output. 
Coaxial cable and RCA plugs on both ends can support SPDIF systems, ensuring minimal noise interference. Also, these components work together to shield the signal from outside interference while keeping the signal's quality and transfer rate unchanged.
In addition, some SPDIF systems work with fiber optic cables and TOSLINK connectors for high-end music development, but these systems can be extremely expensive.
Any SPDIF will result in minimum data loss and improved transfer rates. It's nice to have SPDIF, but you should ensure it works with your audio gear. For instance, SPDIF does not perform any analog-to-digital signal conversions. Therefore, the audio gear must be compatible with digital signals alone.
SPDIF Compatibility
Overall, SPDIF is a fantastic choice for maximizing both the speed and quality of audio transmission. Philips and Sony created this format and standardized it in IEC 60958. Additionally, IEC 60958 Type II is the official designation for this structure.
SPDIF works best with optical and coaxial connections because SPDIF is not a physical medium like a cable or wire but rather a data communication and encoding technique.
Also, it is a state-of-the-art audio interface since it is compatible with professional audio formats. SPDIF is built to last and is available in various convenient lengths, making it ideal for connecting various electronic gadgets.
SPDIF Disadvantages
While it lacks adaptability and users have experienced sound distortion, it might be an issue for some electricians. Also, since SPDIF uses more power, not everyone uses it. However, the thicker and sturdier construction of these cables permits them to travel further than 16 feet; nonetheless, audio signals degrade when traveling beyond this. 
SPDIF Optical Vs. SPDIF Coaxial – Which Is Better?
Let's compare the optical and the coaxial cable to check which works better for certain circumstances.
Optical
Caption: TOSLINK optical audio cable
When you need an optical connection, you use fiber optic cables with either a Mini Optical or a TOSLINK connector. Most engineers prefer optical wires since they have minimal signal attenuation, making transmission over long distances easier (for example, up to 50m with TOSLINK S/PDIF cable). In addition, it is immune to electrical Interferences and ground loops, two of the disadvantages of electrical wiring.
TOSLINK is an abbreviation of the Toshiba Link connector type. It is common in larger Hi-Fi products like set-top boxes and amplifiers etc. At the same time, mini TOSLINK or mini plug connectors are slightly shorter in size.
You will need an adapter to utilize a Mini-TOSLINK cable with a TOSLINK device. Mini-optical connectors are common on audio devices like Chromecast and laptops. Due to their similarities in size, you can find Mini TOSLINK and 3.5mm audio jacks in a single port on modern computers.
Coaxial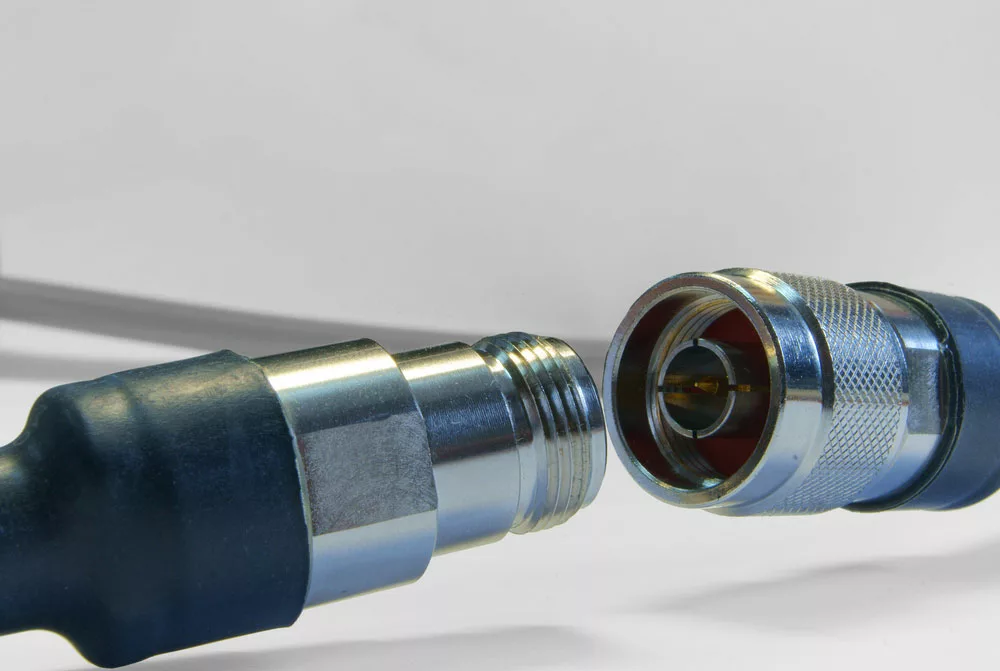 Caption: Coaxial cable
The phono plugs on your audio equipment must be RCA types, and the S/PDIF interface calls for a coaxial wire with a 75-Ohm impedance. To meet the requirements and follow the procedures of S/PDIF, you need to use a 75-Ohm cable instead of conventional phono cables despite the fact they look the same.
That is simply because of the interface change leading to audio jitter, signal dropouts, or no sound. It is also due to the impedance mismatch in the devices you connect by the cable. 
Moreover, by its orange color, you can identify a S/PDIF Coax cable from other phono cables.
So, what to choose?
There is no clear winner between the two. It depends on where you apply the two. Knowing that the SPDIF is not a physical wire but rather just an interface is critical.
RCA or phono coaxial wire works with both analog audio and video system. Thus, when you need an analog connection, Coax cables work best. On the other hand, we also have optical cables that form a connection medium other than SPDIF. For instance, optical cables can support the ADAT interface, which carries 8 channels of audio on 24-bit, 48kHz frequency. Whereas SPDIF only supports 2 channels. Hence, whenever you think that your system might get an upgrade in the future, choose optical cables over coax.
In addition, if you want to have a portable device or use it in a rough environment, like on stage, coax may be the way to go. The coax is more reliable than optical cables, which have thinner strands and a more delicate design. On the other hand, optical cables may be more advantageous in systems where electromagnetic interference (EMI) is prevalent or when longer cable lines are necessary.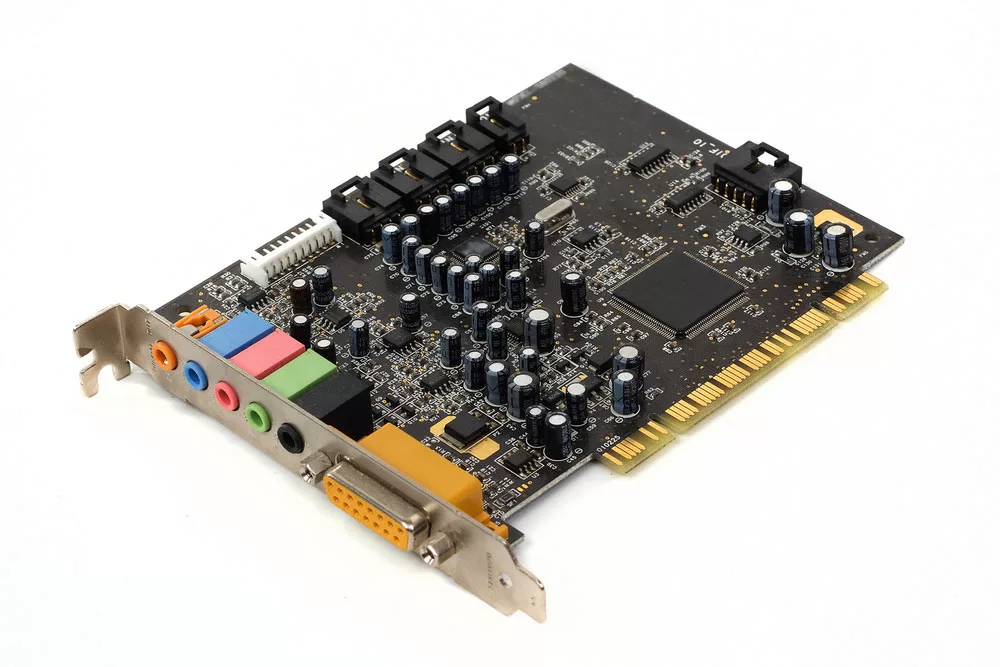 Caption: Soundcard with different audio interfaces. 
Conclusion
SPDIF works in certain cases when you need strong wires to distribute the audio signals. Thus, before buying it, consider the pros and cons and decide what to do. If you are confused, you can always contact professionals at Cloom since we offer wiring harness solutions for any system here.