The app store is a crucial platform for all Apple users. It provides music, fitness, iCloud, books, and many more services. Nowadays, with just a tap on your apple device, you can make payments, order items online, and stay up to date with the latest news. Imagine being unable to do that because of the error,  account disabled in the app store. It's something you would want to avoid experiencing. To save you all the frustrations of a disabled account, we'll provide you with practical ways to fix your account in the app store and iTunes. We'll also provide tips on how to prevent the error in the first place.
Table of Contents
Reasons You Might See this Error
Here are some of the reasons for this error:
Entering the wrong Apple ID and password multiple times
This is a security feature in many platforms, and Apple doesn't take any chances. Incorrect passwords and Apple IDs are common reasons for disabling app store accounts. Apple provides limited chances of logging in, but it can lock your account if you exceed them. This is a critical feature in securing your account because it restricts access by preventing hackers who might keep guessing your passwords.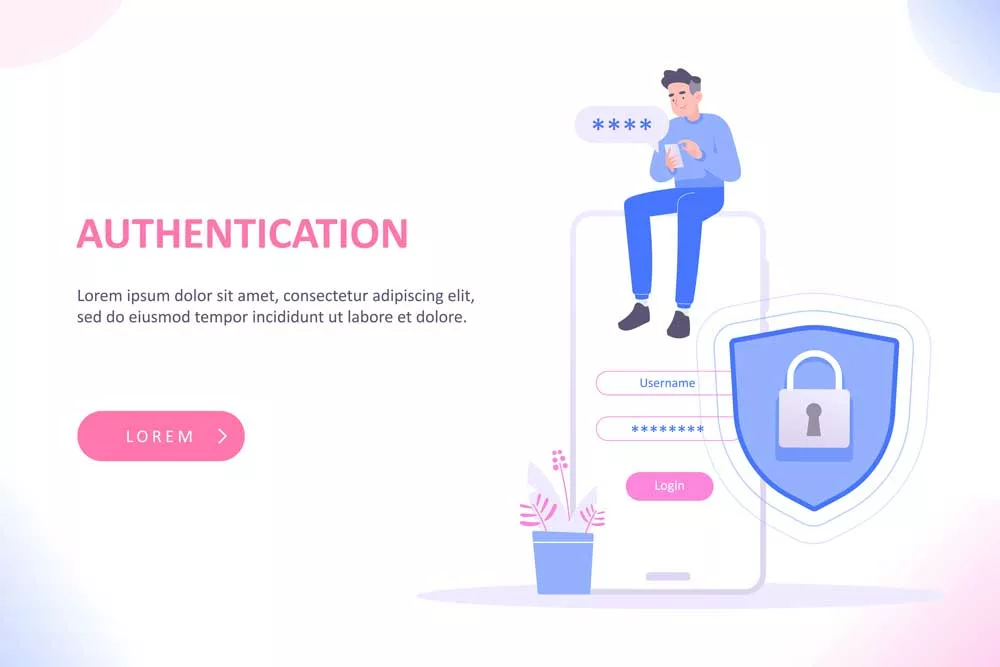 The login page or authentication concept
Not using your account for extended periods.
If you don't sign in for long, your device may forget about you and treat any attempt to log in with suspicion. As a result, it may lock you out as a security measure.
Frequent signing in and out of different devices
Apple treats multiple signs in and out of multiple devices with suspicion. It could mean you are a hacker trying to access someone's account through different devices. Apple security support will disable your account if they detect any suspicious activity, and you may need to clarify things before they allow you back in.
Unresolved billing issues
Like any other service, it is only possible to continue enjoying access by clearing pending bills. If you have a purchase issue or are yet to pay for apps or services, apple may temporarily disable your account until it resolves the issue.
Disputed charges
It's common to dispute charges for items we purchase. This is especially true when you realize an overcharge or they still need to include the offer discount in the purchase cost. If this is the case, Apple will disable your app store account until it clears things.
How to Fix Your Disabled Account on iTunes and the App Store
An 'app store account disabled' or an 'apple id disabled in app store' notification can destabilize. However, you do not need to panic. Once you've established why your account has been disabled in the app store and iTunes, try these fixes to get it back.
Unlock your Apple ID
It is easy to recover your locked account because of a forgotten password or user ID. Visit https://iforgot.apple.com/. Here you will get guidelines on restoring your account. You only need to follow the instructions and answer the questions(it's a way to verify if the account is yours).
Reset your Apple ID Password
Due to security issues, you may need to take more steps than those described above to regain your account. You will need to reset your password so your account is secure should an unauthorized person try to access it.
The steps for resetting your password are easy to follow, go to the Settings menu, select Password and security, then choose the change password option. Input the passcode, then follow the steps to complete the reset process.  Make sure you use a secure password different from any other you might have used. After resetting your password, you can sign in to your app store and iTunes account.
Log out and log in to the Apple ID.
Sometimes all you need to fix your app store account disabled issue is logging in and out. You will need to do this on every device to trigger the fix. Sometimes your devices may think you need to sign in when you are accessing it already. When you sign out and sign in, the device resets all the error notifications. It's incredible how this trick is as simple as that.
Check your account restrictions.
If you accidentally turn off in-app purchases, it could disable your account. Ensure you check if you enabled the restrictions in your account settings. On the setting tab, select screen time; tap continue, select this is my iPhone option; tap on content and privacy restrictions; and enter the passcode to enable.
Try accessing iTunes using a different device.
If the error message appears when using an iPhone, you may try accessing iTunes with other Apple devices such as Mac, iPad, or Apple TV. You may also try a different browser to access it.
Contact Apple Support
Ask chatbot function on the mobile screen.
You need to contact Apple support if the app store has disabled your account and the iTunes problem persists after following the guide above. While Apple provides information on its site particularly dedicated to users with ID issues, you can talk to someone at Apple directly. This way, you can get accurate, helpful information about what you need to do to get your account re-activated. 
Before contacting an Apple representative, ensure you have tried everything else. Sometimes the issue may escalate, which can take days before Apple support reactivates your account.
How to Avoid Disabling Your Account in App Store and iTunes
If Apple security disables your account on the app store and iTunes, you know how disappointing it can be. While some reasons for deactivation are beyond your control, there are some preventive measures you can take. Here are some of the ways you can avoid disabling your account in the app store and iTunes:
Avoid signing in and out on multiple devices, as this appears suspicious and may lock your account.
Ensure your account is active by keeping it logged on.
Use password managers like Secrets to keep your passwords safe and avoid forgotten password issues.
Ensure all your app payments are up-to-date 
Conclusion
In an age where you can access critical services through the cloud and Apple ID, a disabled account is a nightmare for every Apple user. Fortunately, with the tips discussed, you can resolve the issue and get back up and running quickly.