Cable TV cancellation and internet services are significant. If you do not have a properly laid out contract, you will have to make some changes. In the piece below, you will see some principles guiding you on opt-out when you don't need to watch TV. These tips offer easy ways to cancel Cable Xfinity TV and guide you to legally stream your favorite shows, saving you the extra fees. 
Table of Contents
Before Canceling My Xfinity Contract
One can easily cancel their Xfinity contract. Do not let the legal jargon scare you; make a good preparation. 
Consider the early termination and rates.
All TV cable providers have similar cancellation principles regarding early termination fees. Review the contract and go over the section on early termination and rates depending on where you are with the contract.
Comcast rates charged on early termination will be determined by your subscription plan as indicated on your profile, which you can find on the Comcast website. Dissatisfied consumers terminating the contract but remaining one month pay a termination fee of $10. Comcast Xfinity also charges a $60 termination fee if you have 6 months left in the contract upon cancellation.  Only subscriptions terminated early within 30 days will not attract any fee due to their guarantee policy. To avoid any payment when canceling your contract early, you can take advantage of their 30 – day money-back guarantee Policy.  
A Good Excuse Ready To Go
In preparation for cancellation, you must be ready with your reasons. For instance, your cancellation could be because you plan on moving to an area where Xfinity services are unavailable. Also, the subscription no longer fits your budget, or you would like to switch to a live-streaming TV service. Whatever your reason, asking yourself the following question could help devise an excellent excuse.
Was your service out for prolonged periods?
Were some of the channels you paid for blocked?
Were you charged any unexpected extra fees?
Did Xfinity fail to provide the services it promised?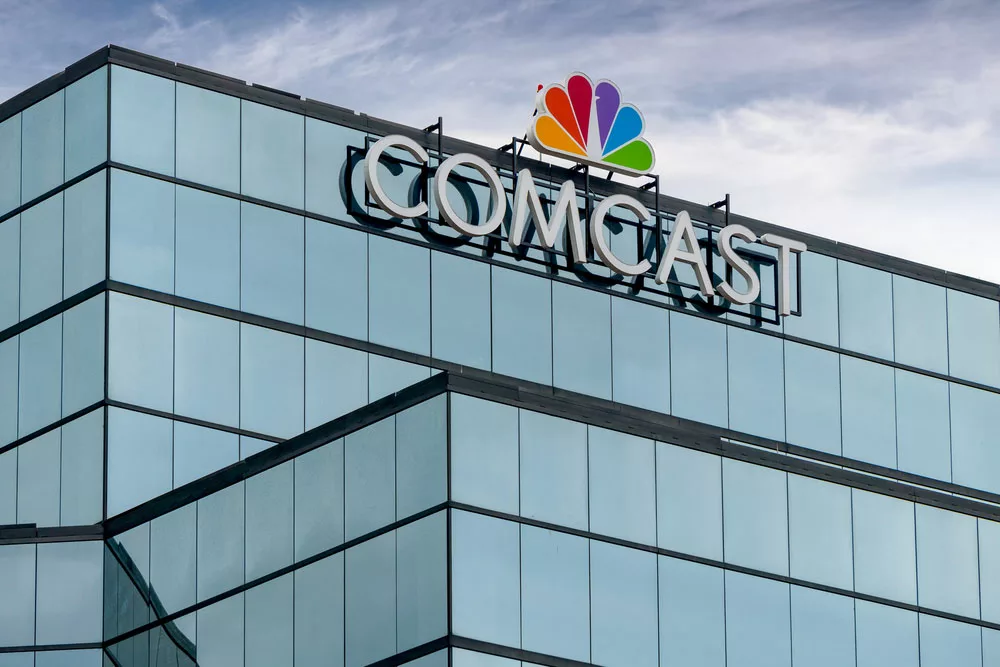 Caption: Xfinity Contract Company
5 Ways To Conceal Xfinity Tv Service
There are steps to follow when canceling your Comcast Xfinity TV online.
Call over the phone
You may choose to engage their customer-care service line. The customer service call numbers are 1 – 800 –XFINITY 934- 6489 and when you call, make sure you choose the correct menu as they can be confusing and can direct you to the wrong department. Ensure you're connected to the right Comcast representative from the retention department.
Once you're connected, ask them to cancel your Comcast services and explain yourself. Comcast customer care call representatives are paid and trained to keep you with the provider; they will persuade you with special offers and better service at a lower rate or offer premium services for free.  
If you're looking for a better deal, keep declining the offers they present until you get cheaper deals or discount offers. However, if you want to cancel your subscription, decline every offer. Avoid any discussions regarding a fee to downgrade. Be prepared for Comcast to go to great lengths to try and convince you to retain their services.
The customer care agents will aggressively try to convince you to upgrade their service plans at cheaper prices than canceling your subscription. Also, some may mention a downgrade fee. If this happens, ask to speak to a supervisor or hang up the phone and call again to speak to a different customer care agent.
Stay clear on your cancellation requirements, and remember to take details of the representative for future reference. 
Fill out a cancellation form online.
It is not one of the easiest ways of canceling compared to over the phone. You need to log into your Comcast Xfinity services using a computer or a laptop and wait for feedback from their representative, which usually occurs within 2 business days.  However, the process comes with a warning that it might take more than 2 days, forcing you to follow up if your cancellation request was received. Stay clear on your cancellation measures.
Chat Online
To initiate cancellation online through chat with an Xfinity agent, you can use the Xfinity chat service to engage with Comcast representatives.
Visit a Store
You can conveniently close your account by visiting their store. Just make a call and schedule an appointment to visit your nearest store. Use the Xfinity store finder to locate the closest one.
Write Them a Letter
Depending on where you reside, this method is the least effective way to cancel your Comcast service. Typically, you will need to write your concerns and reasons for terminating your services and expect a call from the representative after 2 business days. 
You will send your letter to Xfinity address indicating:
Account holder name 
Service Contact
Phone number
Comcast account details
Mailing address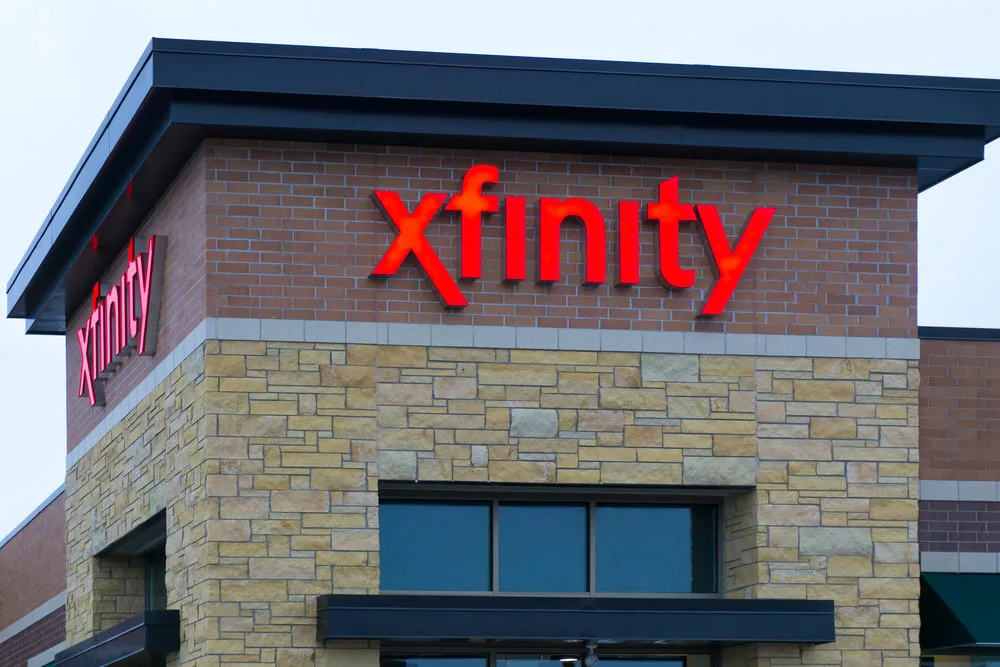 Caption: Xfinity Retail Store
How Do I Return My Xfinity Equipment?
When canceling your subscription, you must be vigilant, especially when returning equipment, because Comcast is notoriously known for charging ridiculous unreturned equipment fees. 
Therefore, ensure you have all the components leased to you according to their records. To achieve this, call customer care and incur the exact number of components you got and their exact description. Also, note the components' names and serial numbers. 
Now you're ready to return the equipment. There are three methods you can use to return equipment: 
For the first method, you'll need to contact customer care and request a prepaid box. Once you get the box, carefully pack all the equipment and take pictures once you're done packing and close the box. Proceed to stick the shipping label and mail the box directly to Comcast.
Visiting a Comcast retail shop
The second method requires you to visit any Comcast retail shop and drop off the equipment in a neatly packed box. Ensure you take pictures of the equipment at the Comcast store counter and note down the employee ID of the person serving you.
Via a UPS store
For the final method, you must drop off the equipment at a UPS store. Like the previous methods, ensure you take pictures of the equipment at the UPS store. Also, remember to ask for a receipt to track your package. 
Caption: Xfinity Equipment
Confirm Your Cancellation Request By Calling Back
Once you're done with the cancellation process and you've returned all the equipment, it's important to crosscheck everything. Simply call the number back and confirm your account's status. Ensure there are no unpaid balances in your account. Also, ensure that their systems have acknowledged that you returned all the equipment. Finally, confirm you have canceled the service for good.
Conclusion
The attempt to cancel a contract with a telecommunication company can be frustrating. All service providers should be offering services without stressful experiences. Hopefully, the guidelines provided in this article should help you in your contract termination process. Note the tips and tricks to help you cancel your Xfinity TV services.