With most of the activities now happening virtually, having a reliable signal can make all the difference. Coaxial cables are a staple in many digital connections, with the RG6 connectors type being the favorite. Also, here is all the information you need to ensure the best signal quality.
Table of Contents
RG6 – the industry standard
RG6 connectors are the shiny devices you see on the cable's end that either plug into your digital equipment or lengthen your cable connection. In simple terms, RG stands for Radio Guide, while the six refers to its original radio guide number that is now in disuse. 
Typical applications for RG6 connectors and cables
You can now find them in use for: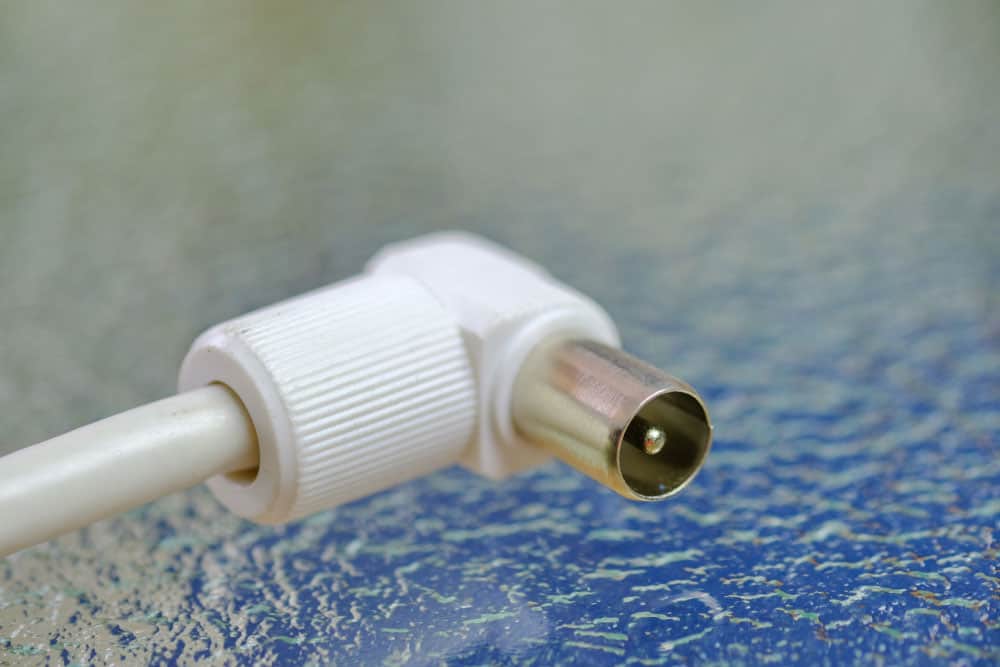 Digital TV connections
Satellite connections
Internet connections
Benefits of the RG 6 coaxial cable
There exist other types of RG cables, including the RG 11 and RG 59, but these are rare and do not offer the same benefits as the RG 6. Some of the benefits you get with RG 6 cables include:
They can accommodate GHz level signals compared to the other two and are cheaper alternatives given their versatility.
They are thinner, and you can bend them to fit any setting in your home.
Unlike other RG cables, the RG 6 version also offers the best picture quality with little to no static.
RG 6 cables have a thicker shielding allowing them to offer better protection from signal interference. As if that's not enough, thicker dielectric insulation prevents the surging of electric currents that may harm the connection.
Finally, their slightly larger central conductor allows for better signal quality.
Why is good cabling necessary?
You should consider several factors when selecting a good cabling solution. However, you will notice that two aspects are imperative.
Noise Attenuation
Noise attenuation is always the first consideration. You see, noise attenuation refers to your cable and connector's ability to shield the signal from outside electromagnetic interference. Depending on the type, you can suffer significant signal loss making the whole installation faulty. For example, your TV generates an electric magnetic field that can severely limit the signal you receive through your router. For this reason, RG 6 connectors and cables feature a metal shielding that is highly resistant to this interference, making them ideal for home environments.
Durability
Another critical attribute to look out for is how long the cable and its fittings will last. Heavy rain or extended periods of heat can damage outdoor satellite connections. Therefore, the material used to construct the connectors and cables needs to be tough enough to withstand even the harshest weather conditions. A quality connector comes with extra protection against moisture and UV rays, meaning it can last you decades if installation is correct.
The Three Best Rg 6 Connectors for 2021
When it comes to installing RG 6 cable connections, there are plenty of choices. However, the three models below are worth a check if you want the best signal quality.
Best overall – BELDEN PPC EX6XLPLUS Compression Drop RG6 Connectors
First on the list is the Belden PPC EX6X Plus. These RG6 connectors check all the boxes in terms of build quality, noise attenuation, and connection reliability. What makes them better is they are available in several varieties that allow you to use them even for 90-degree connections. You also get them in various colors, meaning they will not stand out even on the flashiest of decors. 
UV stabilized polymer is the primary material in manufacturing because it offers you the best in chemical resistance and assures you with extra durability. Despite being the priciest of the bunch, their quality makes them worth every penny. Although it can prove challenging to install them, the tight seal on both ends ensures a truly permanent connection, free of any moisture making its way to the connection terminal. 
Best for the budget buyer – VCE Gold Plated F-Type Coaxial RG6 Connectors
Secondly, you have the VCE gold plated F-type RG 6 connector. They may not be the priciest in the market, but they make up for it with their versatility. VCE F-Type connectors have double threading that allows you to use them to extend your coaxial cable connection.
Furthermore, the gold plating also helps with their resistance against the elements. However, it is not as effective against rust, and you will need to add a layer of duct tape around to tighten the seal further.
Best for prevention against signal loss – Pasow Waterproof Compression RG6 F Connector
Finally, you have the Pasow Waterproof compression F connector. Despite it appearing third on the least, it is by no means shoddy. In fact, the construction features a metal body with quad sealing, which is great for resisting moisture and blocking out any external signals.
Additionally, nickel is famous for its outstanding resistance to corrosion, which is an essential trait to have when using them outdoors. Furthermore, the Pasow offers an extremely tight fit with the cable that provides the best connection integrity of the terminals. To top it all, the connector is also great for beginners as it fits the cable effortlessly, meaning you do not need an advanced degree to install it.
Conclusion
RG 6 connectors and cables are by far the superior version of coaxial connections in the digital industry. Not only are they reliable, but they are also easy to install and can work with multiple devices. Whether you are looking for more information or want to check out our range of cable assembly solutions, feel free to check out our site.