Is Connecting Computers Via an Ethernet Cable possible? Sometimes, you may need to connect two computers to share files, internet, printers, or other peripheral devices.
Connecting two computers is possible through cables, via a central infrastructure like an Ethernet or USB hub, or through wireless connection through Bluetooth or Wi-fi.
Among so many methods, the most effective and preferred way is through an Ethernet cable. In this article, we will guide you stepwise to set a connection between two computers through an ethernet cable. 
Table of Contents
Why do you need to Transfer Files from one computer to another Using Ethernet?
Ethernet technology is preferred since it gives a  high-speed and reliable connection without the configuration required. 
In addition, the Ethernet method offers the most versatile solution, allowing later construction of networks with more than two computers.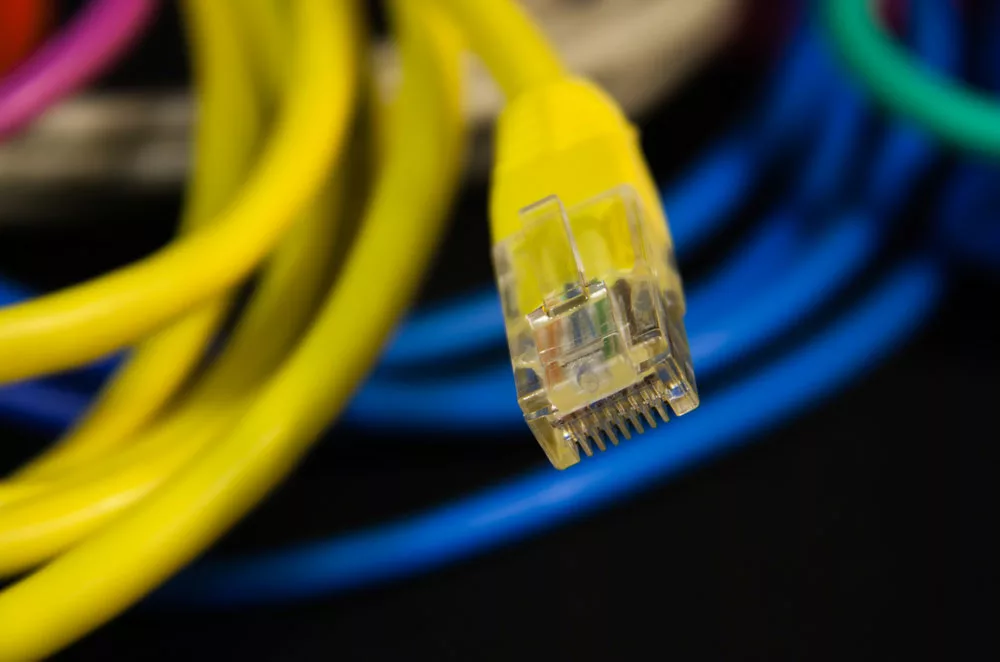 An Ethernet cable
Why is it supposed to be a crossover Ethernet cable?
First, what is a crossover cable? As the name clears, the crossover cables swap on their path while traveling from one end to another.
They are different from patch cables, also known as straight-through cables,  as they use two different wiring standards at their ends. One is T568 standard while the other has T568B standard.
The ends of a crossover cable, i.e., connectors A and B, have different wire arrangements and colors. Further, the wires of connector A must match the correct pin at connector B.
You can use these crossover cables to connect two hubs, routers, and computers. 
Computers transmit signals on the TX wire. When you connect two computers through a patch cable, both signals will come on the TX wire and collide, leading to no signals sent on the RX wire; thus, none of the computers will receive any signal. 
However, when you use a crossover cable to connect two computers, the signal gets crossed. When computer one sends the signal on the TX wire, it is received on the RX wire of computer two and vice versa.
As a result, both computers receive signals, and that's why you use crossover cables to connect two similar devices. 
You will find numerous types of crossover cables in the market, but you must pick the standard ones only. In these crossover cables, green and orange pairs get swapped while brown and blue pairs stay at their position.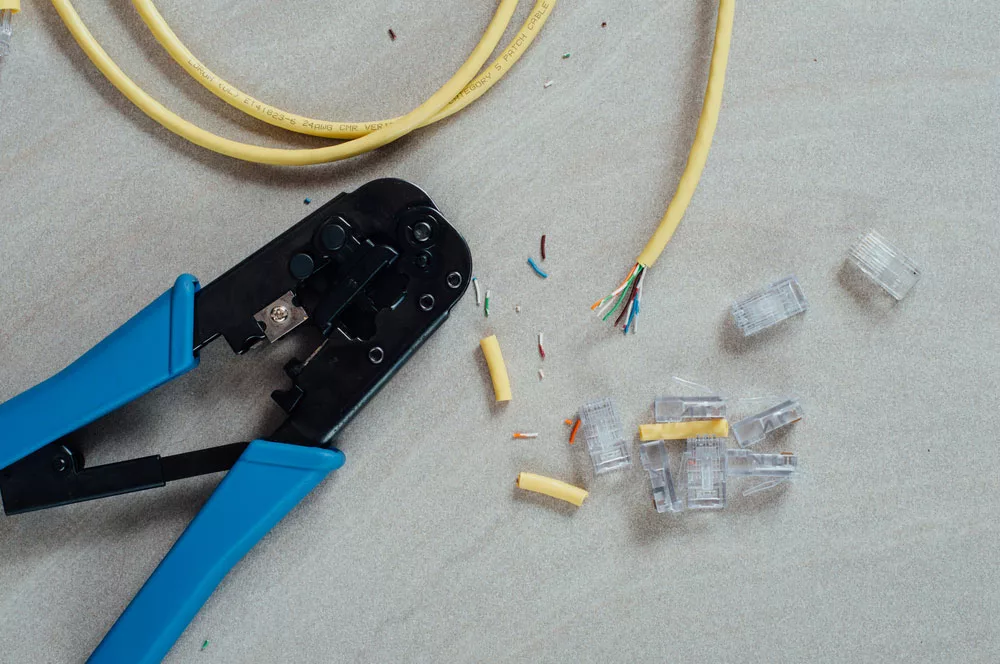 Terminate an ethernet cable.
Steps connecting two computers using an Ethernet cable:
Here is a step-by-step tutorial on setting connection between two computers through an ethernet cable:
1: Check whether both systems (computers) support Ethernet cables.
2: If one or both systems do not support the ethernet cable, you must get an ethernet adapter to set the connection.
: Plug in one end of the ethernet cable in the first computer while plugging the other into the second.
4: Once you have successfully connected the ethernet cable in both computers, you must open Control Panel. For this, go to the start button and type control panel, or press "+R" to go to the start button and then type control panel. Press Enter after selecting the control panel.
5: Go to the "Network and Internet" option once the Control Panel opens.
6: When selecting Network and Internet, you will find several options; select "Network Sharing Center" from there.
7: A window with four to five options in the upper left corner will appear. Select the "Change advanced sharing setting" from there. 
8: Select the "File and Printer sharing" option; select "turn on file and printer sharing."
9: Finally, save the changes made by clicking the "save changes" button.
10: Now, the two systems are connected. If you want to view or edit any shared file, you first have to select a folder and then click on the share tab. on clicking here, select the recipients, and finally, click "Done."
11: Go to the second computer and open file explorer there. Select the system you receive files from (here, computer 1). If your device is password protected, you may also need to enter the password.
12: Now, you can view or edit the contents of the shared file/folder.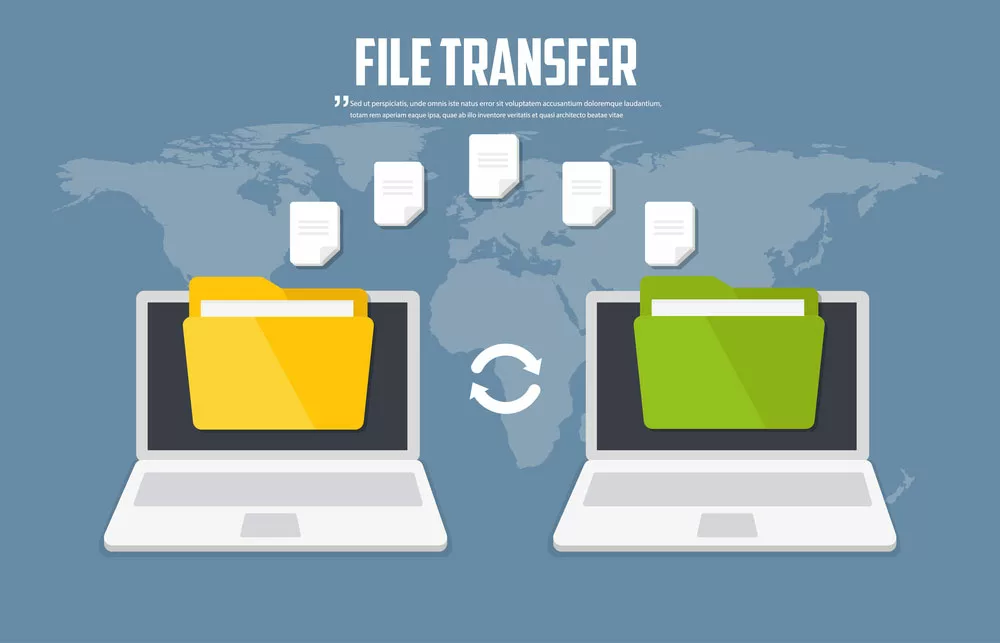 Transferring files, communication between two computers
Conclusion
Following the above guidelines, you can transfer and share files between two computers via an Ethernet cable. Make sure that you follow all the instructions correctly and carefully.
Also, ensure you get a good quality Ethernet cable to set an error-free connection. 
Contact Cloom for the best quality Ethernet cables and all other cables and cable assemblies.
We are a leading manufacturer of superior-quality wiring harnesses and cable assemblies, and our professionals are there to guide you in picking the best possible varieties for your applications.