About Ethernet Cables for Security Cameras, Ethernet cables are very helpful in connecting security cameras to network appliances, such as switches, video recorders, or even routers.
They provide a stable connection for transferring data and enable clear video surveillance.
All in all, in Close-circuit television the wiring plays a very vital role. In this blog, you will learn how to choose ethernet cables for security cameras.
Table of Contents
Types of security camera cables
Here are the popular types of security camera cables that you can find. 
Coaxial/Siamese cables
A Siamese cable is a combination of two cables; a power cable for the camera and a coaxial cable for video.
These are also useful for analog closed-circuit televisions where both the power supply and the video signals are passed on in a single cable.
They transfer video signals at longer distances without any signal hindrances. 
Network Ethernet/ power over ethernet
POE cables are much more useful for video transmission than internet networks. They also power some certain camera types, such as power over ethernet enabled.
Usually, you can find them in IP cameras where the installation becomes easy with it. 
Ethernet cables
Plug-and-play cables
These are ready-made cables with specific color coding designed in a specific way. Thus, it is easier to identify which connector it connects with but it is on the pricier side. 
They are usually present in a fixed length, which makes it a little difficult to get the exact length you need. 
Plug-and-play cables are not shielded cables, making it easier to get disturbed by any electromagnetic hindrances. 
Some common examples of plug-and-play cables include:
They are very helpful in transferring data from one device (computer) to another (printer).
These are mostly a necessity in wire cables connecting routers and computers.
They are high-definition devices connected to television, monitors, or even gaming devices, for example, Xbox.
Small audio cables such as 3.5mm are commonly used to connect to speakers, headphones, players, etc. 
Plug and play are simple and easy devices as it just requires the appliance to have a specific interface to connect with. Some devices may also need a proper driver installation to connect, but that is very uncommon now.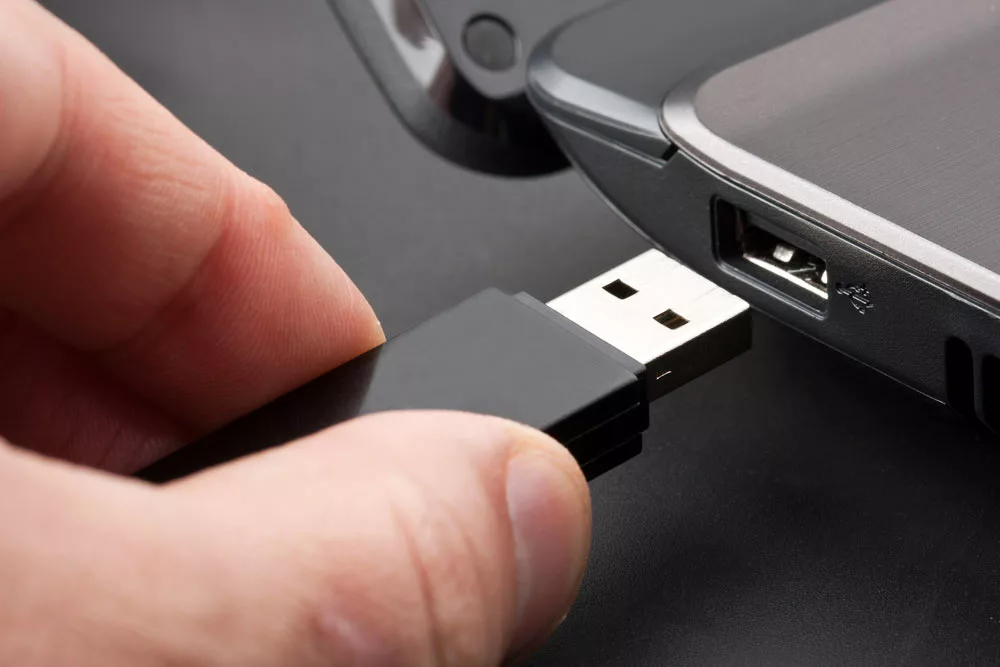 USB plug in a laptop
What makes ethernet cables best for security cameras?
When it is about deciding the best cable for security cameras, there can be a variety of reasons why you choose ethernet cables. 
High bandwidth and speed:
The cameras need high-speed internet and bandwidth magnitude. The use of ethernet cable is very important to make any camera work smoothly.
Durable cable jacket:
The jacket of ethernet cables is heat resistant, dustproof, and waterproof, making its shelf life longer. In addition, it is thin so that you can set it up easily.
Wide application
Ethernet cables can perform well not only with analog security cameras but also with IP security cameras.
Analog security cameras
Analog security cameras are also CCTV cameras that transfer video signals in an analog form. 
First, using a DVR, analog cameras save the video signals on a local device that are then converted into a video by the digital video recorder.
This process doesn't need high bandwidth and data transfer rate. So you can easily use Cat5e Cable with your analog surveillance cameras. 
For many years they have been used as CCTV cameras, but recently they have been replaced by IP cameras.
IP security cameras
They are popularly known as network cameras as they transfer videos over any local area network.
It has gained a lot of fame due to its better features and capabilities to upgrade, control, and integrate in comparison to analog cameras. 
However, it is still important to make sure that the network framework is in place to protect the video data.
An IP security camera doesn't need to record the video on a local device. Instead, it can record video in high-definition directly and digitally, which needs high bandwidth and data transfer rate.
So a Cat6 cable is a perfect option if you are planning to use these smart surveillance cameras.
Cheaper than Siamese cable
Even though the IP camera is expensive but the ethernet cables are cheaper than coax cables.
Easier to set up than a combination of plug-and-play cables
It is user-friendly as it eliminates the need for any separate cables.
Surveillance camera
What type of ethernet cable can you use for security camera and system wiring?
When it comes to wiring a security camera, various types of ethernet cables are used. So, depending on the situation and installation, we classify them into the following: 
Cat5e: Mostly used in security cameras, they support a speed of 1000 Mbps.
Cat6: They are better in performance than cat 5e with the same speed of 1000 Mbps.
Cat6a: Known as an augmented cat6,  it gives even better performance and speed than cat 6.
Cat7: They depict to aid a 10-gigabit ethernet over a 100-meter distance.
All the above ethernet cables work completely fine with most cameras. Choosing the best would always rely on the type of cameras you need for your place. If you need a large installation, then cat 7 should be your preference concerning future-proofing. 
USB cables
Recommended ethernet cable for security cameras
To choose the ideal ethernet cable for your security camera, some factors, such as resolution, network speed, and distance requirements, are crucial.
Two of the below ethernet cables are the most recommended ones from everywhere around the world.
Cat 5e
They are the most popular choice for security cameras, supporting a speed of up to 1000 Mbps which is usually enough for a good-resolution camera. They provide a reliable performance according to the small-sized and commercial installations. 
Cat 6
Where a longer cable and higher bandwidth are needed, you will see Cat 6 cables. They have an even higher performance than Cat 5e ethernet cables.
It even supports 10,000 Mbps in shorter distances. A better shield is also provided here for no signal issues, making them more demanding for larger and big company installations.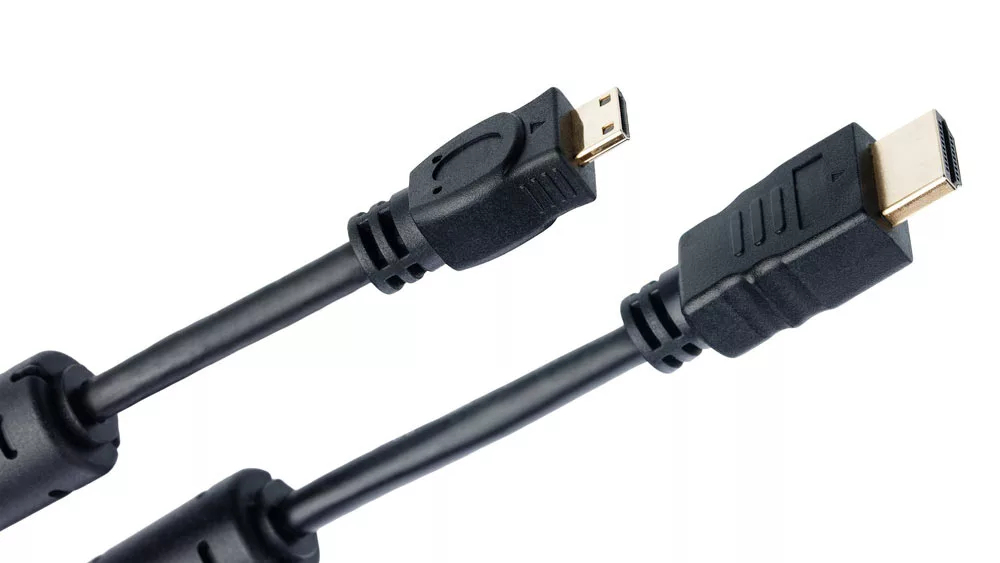 HDMI cables
Conclusion:
Using premium quality cables is important to achieve a flawless camera network.
It is also necessary to understand that it is not only the ethernet cable that counts for better speed and quality but also the way how security cameras are installed.
Do use this guide in order to learn more about ethernet cables for security cameras and reach out to us. We are the leading brand of ethernet cables and accessories in China.